A dog over a boarding facility decided to break free and found another place he much more preferred.
Named General, the great pyrenees was staying at Aquia-Garrisonville Animal Hospital in Stafford, Virginia. After people went home for the night, General also decided to make a run for it.
Related: After Years on the Run a Dog Named Houdini is Finally Ready to Find a Home
"Last night at 4 a.m., one of our boarders opened his run door, and managed to open the back door to the clinic to escape," said a post by the Aquia-Garrisonville Animal Hospital.
In the video clip, you can see the dog push out of his kennel, look to the right and then the left, before wandering. He then uses his mouth to turn a door handle that leads to the front of the clinic. He then uses his mouth once again to exit the building and go on the lam.
Related: After Being on the Run for 2 Months, Dog Is Finally Caught Thanks to Little Girl
After the escape artist was noticed missing, staffers, the sheriff's department and animal control all began the search for him.
He was soon discovered, chilling in the neighbor's yard.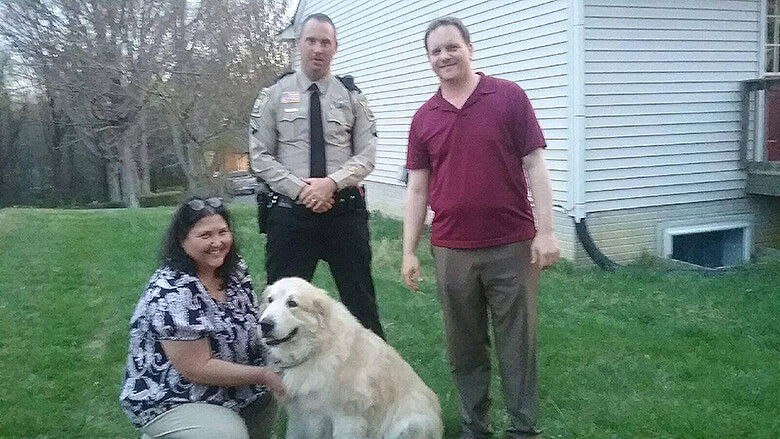 He is now safe, sound and doing well.
Check out this video of him taking matters into his own hand.
Related: To Save Herself and Friend, Dog Chews Through Locked Shed