After spending her entire life at the end of a chain and giving birth to a litter of puppies, a dog named Nana finally gets rescued and couldn't be more relieved.
Now named Nana, the boxer mix spent four years in a North Carolina backyard breeding puppies. Her owner neglected her — not feeding her, providing her any shelter or any sort of healthcare — according to what people told rescue group Mr. Bones & Co.
Neighbors did all they could, building her a makeshift dog house, feeding her and even persuading the owners to allow them to give her a rabies vaccination. They called animal control multiple times, claiming neglect and abuse (some witnessed the owners hitting Nana). Because chaining a dog is legal in North Carolina and the bare minimum had been met, there was nothing that could be done. The abuse allegations were considered hearsay and Nana remained in the backyard.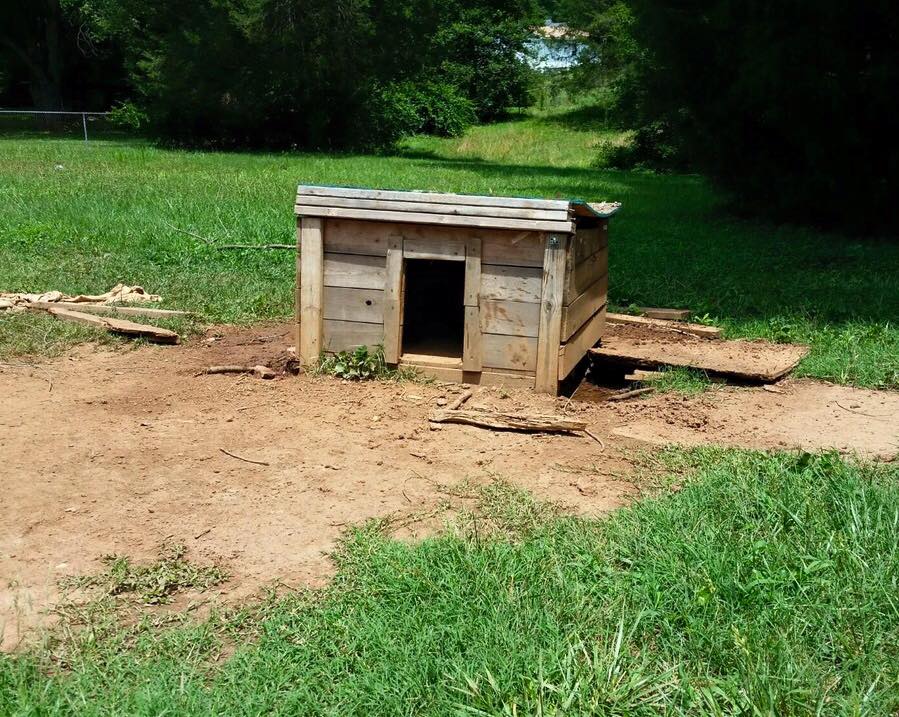 On June 9, she gave birth to her third litter of nine puppies – all later named after characters in Peter Pan. Her first litter had no survivors. Her second litter had one, a female dog who joined her mother in the background. She, too, was used to breed, becoming pregnant at just six months. They were able to see each other in the backyard but never able to touch.
Related: Born Without Eyes and Deformed Legs, a Dog Teaches Children It's Okay to Be Different
Caring for her newborns, Nana did everything to make sure they would survive, including digging a hole in the ground to protect them from the summer heat. But because she did this, she couldn't reach them to nurse. Her chain was too short.
On June 10, a day after the puppies were born, things changed for Nana and her babies. Her owner posted a photo of Nana and her babies on Facebook. His family was moving and anyone could have the dogs for free.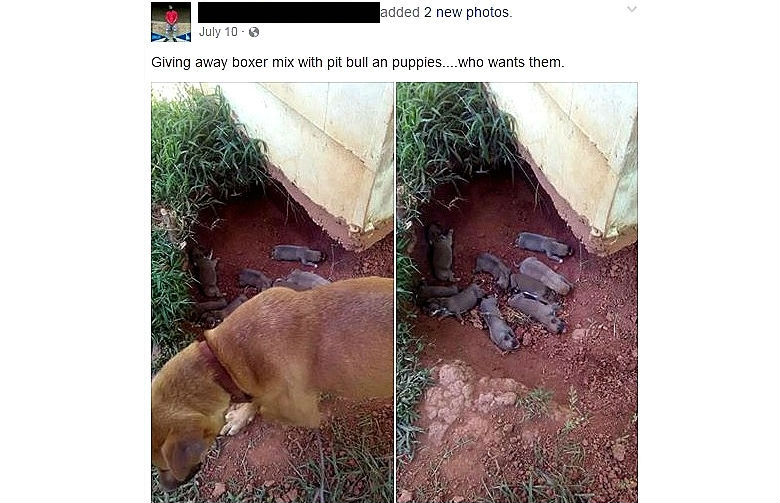 The neighbors had been waiting years for this – now they could finally help Nana out. One adopted the older daughter to be part of her family.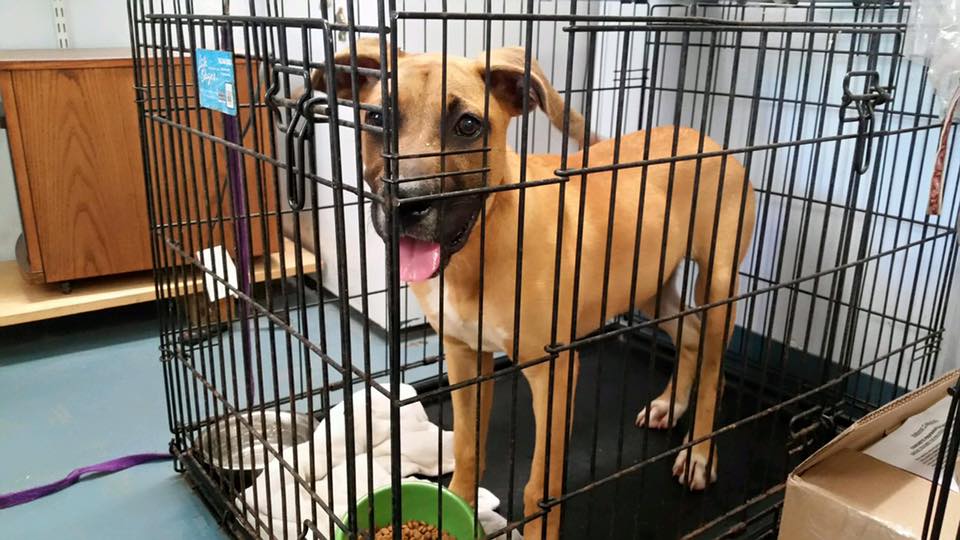 For Nana and her puppies, the neighbors got in touch with Faithful Friends Animal Sanctuary, Salisbury NC (FFAC), who agreed to take them all in. The organization contacted New York City-based Mr. Bones & Co. to see if they could help, bringing Nana and her puppies up to the city once they were old enough to make the journey.
Related: Behind This Heart Wrenching Picture Is a Major Issue Rescue Organizations Face
While under the care of FFAC, the puppies flourished. As for Nana, she was initially insecure and weary of people handling her dogs but after Mary Padovick, the director of FFAC, gained her trust, Nana began to relax.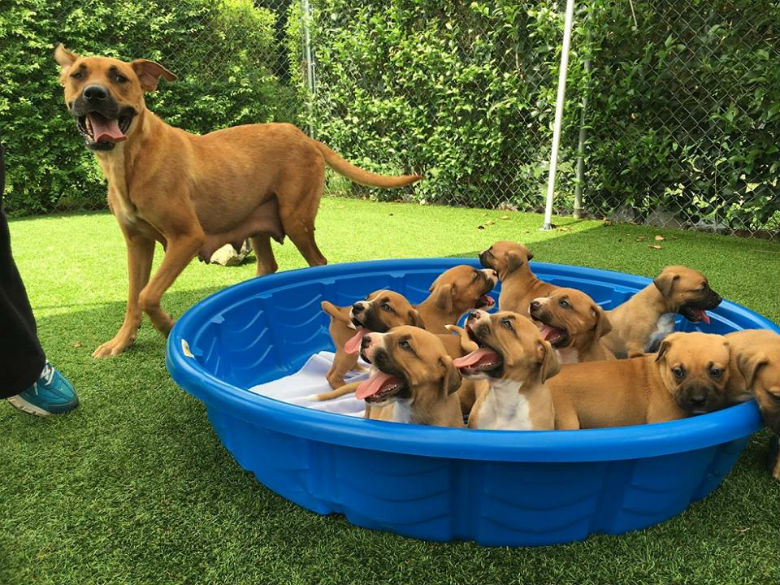 "The dramatic change really began to surface at weeks six and seven when we separated the babies from Nana," Elli Franker, founder of Mr. Bones & Co., tells This Dog's Life, after going down to visit the family. "As soon as they were weened and in runs of their own, Nana turned into this incredibly social butterfly! She would play with toys, other dogs and just let loose in the play yard."
After about 10 weeks, Nana and her babies were ready to make the long trip up to the city. Pilots N Paws, an organization where pilots volunteer their time to transport dogs, flew the family of 10 up to New Jersey, where Frank, along with other volunteers, picked them up.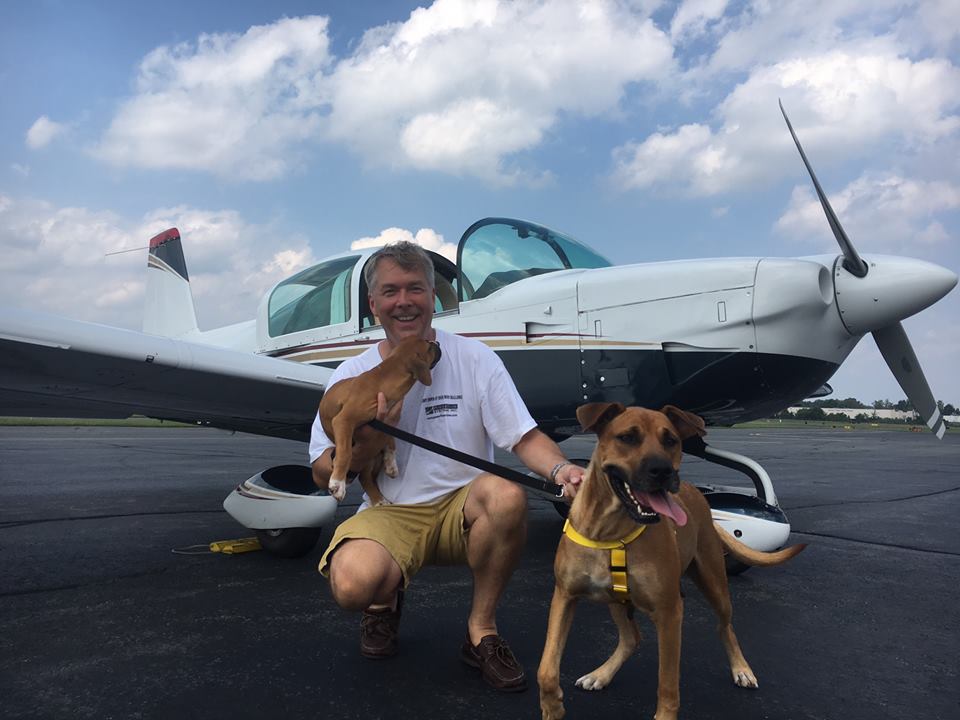 After nearly dropping off all Nana's babies to their respectable fosters, Nana crawled into volunteer Deb's lap shoulder.
"Nana waited for four years to find rescue, respite and relief. This photo captures the moment I believe she finally let her guard down," says Frank of the moment. "If dogs could shed tears, I believe she would have. She was tired and could finally rest with certainty that she, and her babies, were safe."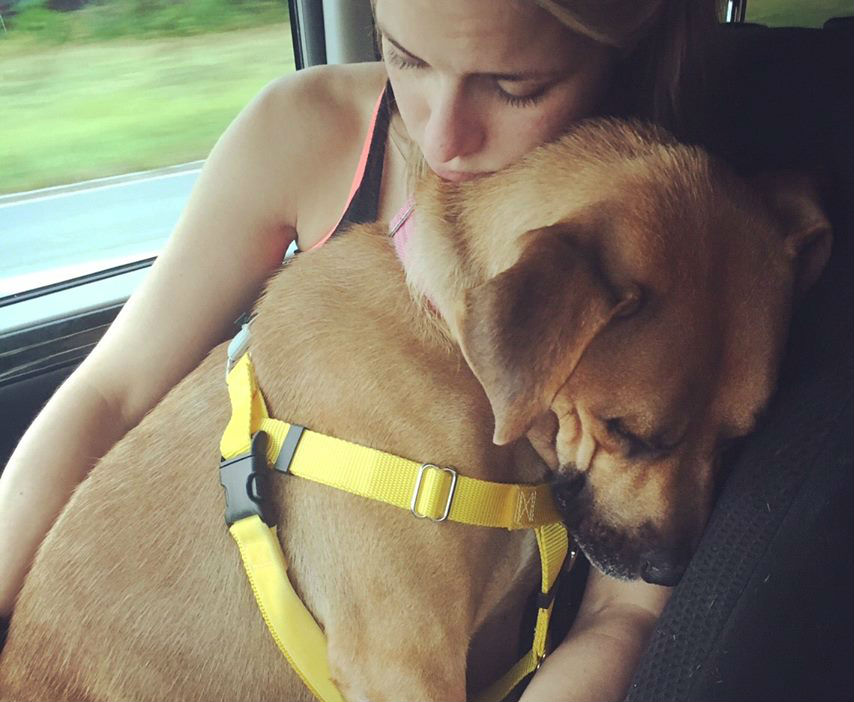 Frank believes that Nana knows her life will be different moving forward and is learning what it is like to be a dog. She, along with some of her puppies, have begun foster to adopt situations. As for the ones still looking for homes, they will be strutting their stuff at Mr. Bones & Co.'s upcoming Rescue the Runway event on Sept. 24 (more information can be found here.)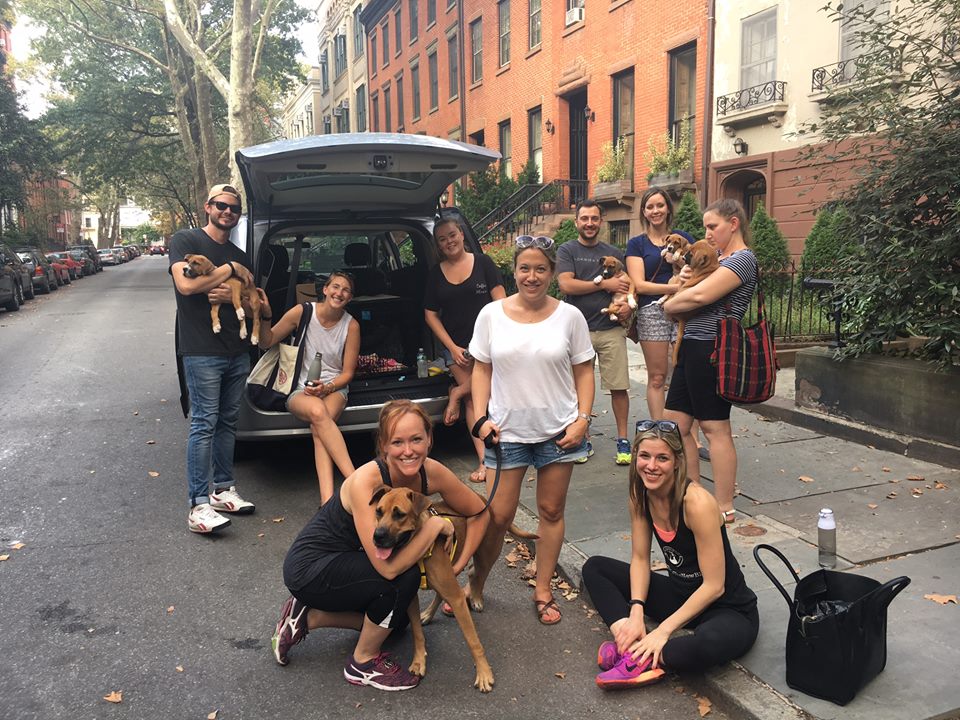 Related: Super Cute Adoptable Dogs Will Strut Their Stuff at 'Rescue the Runway' Event