Mr. Bones, the organization with the slogan "Rescue is the New Black" is hosting its very fashionable Rescue the Runway event this Saturday at Houston Hall, Manhattan's largest beer garden.
This year the event is bringing together six rescues – Animal Haven, Animal Care & Control of NYC, Karuna Bully Rescue, Rescue a Bull, Social Tees and their very own One Lucky Pup program – allowing each to have two of their rescue pups walk the runway in hopes of finding their forever home.
Related: A Photographer Has a New Twist on New York Fashion Week: Dog Models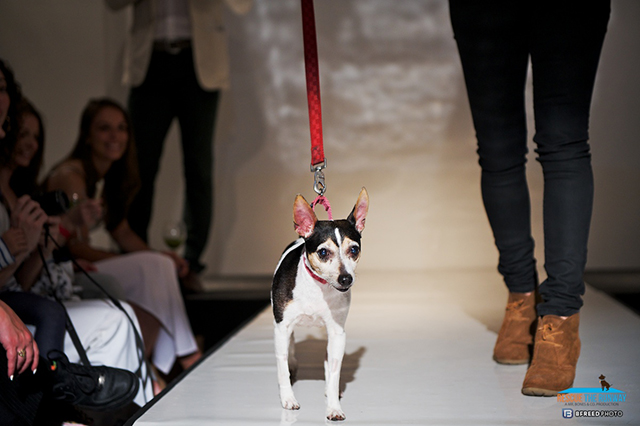 Mr. Bones will be showing off their longest resident, Jasmine, the face of the event. She has been in its program for almost a year and is still looking for a foster or her forever home.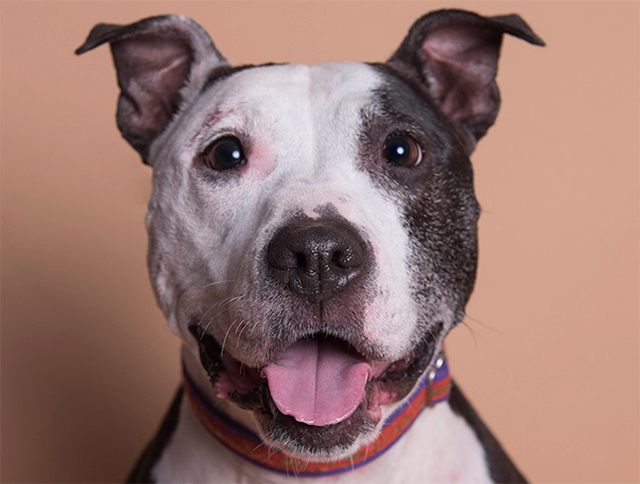 Not only will the event celebrate these organizations and the effort it takes to rescue dogs from shelters, but it will also highlight amazing local heroes including firemen, police officers, advocates and veterans. These people will be accompanying the dogs on the runway.
An extra special honoree will be Sophie Gamand, a talented French photographer known for her Flower Power series that depicts shelter pit bulls in flower crowns to "infuse a softer energy into their image" and her Wet Dog series.
"We chose to honor Sophie for her selfless devotion to shelter dogs and her efforts to shed a positive light on pitbulls with her #PitbullFlowerPower campaign," says Elli Frank, founder and executive director of Mr. Bones.
Besides seeing amazing pups and people walking the catwalk, guests will be able to mingle with other dog lovers, get smooched by pups at the kissing booth, enjoy endless beer and wine, win prizes with the rescue wheel and bid on silent auction items (valued at more than $26,000).
Related: Fashion Helps This Former Bait Dog Show Her True Colors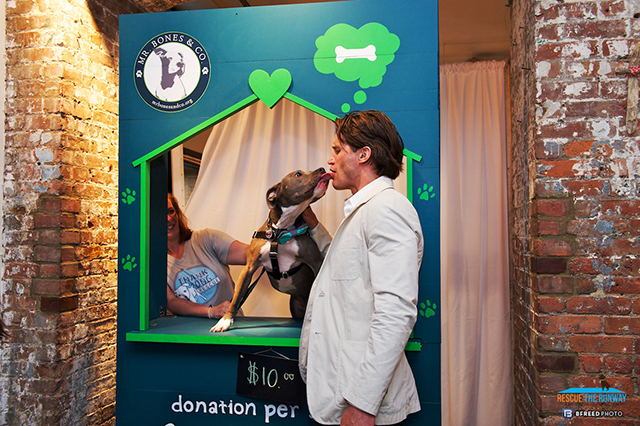 The organization is planning on using these funds to continue to be rock stars in the animal community and also will use to launch Rescue the Runway in Chicago, Los Angeles and Boston this year.
The nonprofit was created after Frank adopted a 6-year-old pit bull named Mr. Bones from NYC Animal Care & Control's Urgent List. The dog was malnourished, had scars and puncture wounds all over his body along with extremely bad teeth. Even with the challenges it takes to adopt an older dog that most likely didn't have an amazing first six years, Frank never gave up on Mr. Bones — and it paid off.
"On occasion I catch myself watching him and without warning I break down in tears. He'll stop what he's doing, bound over to me and immediately soak my face with his giant sloppy tongue, as though he wants to tell me to just get over it, because he did. His ability to forgive and not look back astounds me," Frank writes on the organization's website.
Mr. Bones helped Frank ignite a call of action within her to help other dogs in need and now she is looking for you to do the same.
For those wanting to help other dogs like Mr. Bones, come out to the event this Saturday. Tickets can be found here. If you aren't able to make it, the organization also takes donations.
Related: New York Pet Fashion Show Brings Out Psychedelic Dogs to Strut Their Stuff on the Runway