Dogs who are power chewers can do a lot of damage to your home. They will chew through doors, wreck baseboards, even destroy valuable antiques. But there's hope.
Chewing is a normal behavior for dogs, but owners need to teach them what is acceptable to chew — and what isn't. You can give your dog edible chews, but you must supervise in case of choking. The FDA issued a warning to avoid bones (both cooked and raw). Other potential hazards for power chewers include antlers, which can fracture teeth; pig ears, which can be contaminated with bacteria; ice cubes, which can break teeth; rawhide, which can be choking hazard; and cow hooves, which can also break teeth.
Related: The Two Major Hazards You Need to Know About When Choosing Your Dog's Toys
Here are some of the best — and safest — toys for your super-chewer. (Remember to always supervise your power-chewer's play.)
1. Goughnuts Black Ring Dog Toy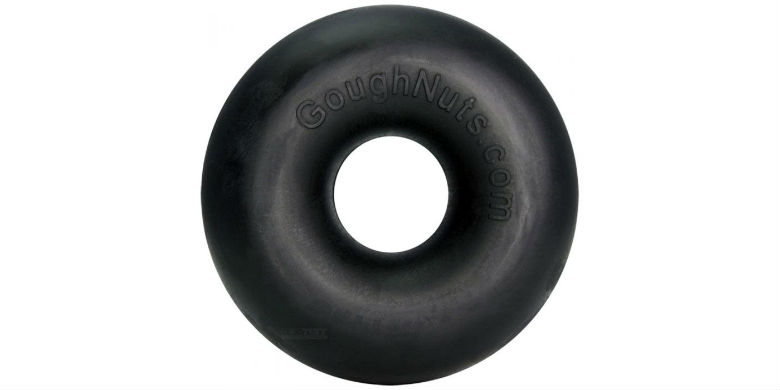 The Goughnuts Black Ring is specifically made for the most powerful chewers. Made of thick rubber, it has two layers for safety: the outer black, and a red inner safety layer. When your dog reaches the red layer, it's time to replace it — but the company allows you send it in for a free replacement! The ring with the yellow dot, called the Goughnuts Pro, is 10 times harder than the others and is made only for the most "destructive chewing dog." Available in small to extra large.
Price: $18 to $43
2. EETOYS Dog Chew Toys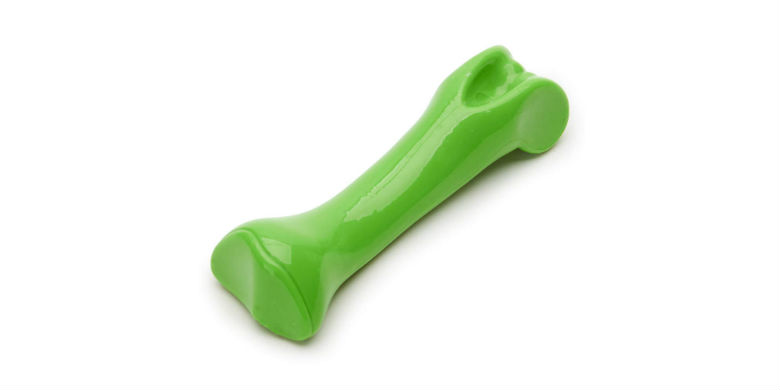 The EETOYS Dog Chew Toys are made for aggressive chewers. The toys are made of non-toxic nylon polymer material that's extra firm and durable, but is still gentle on your dog's teeth. The company offers a lifetime replacement guarantee if your dog manages to destroy it. There are a few different designs available, but get the large size for extreme chewers.
Price: $12.99
3. West Paw Zogoflex Tux Treat Toy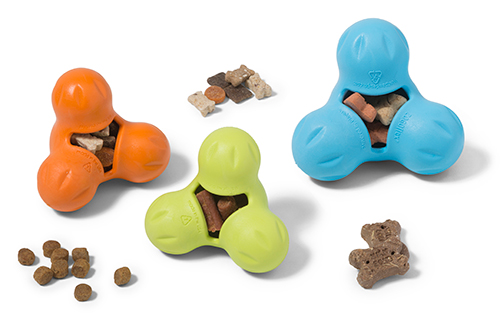 The Tux Treat Toy is an interactive toy made for aggressive chewers. Fill with treats, or in the summer, fill with gravy, broth, or wet food and freeze for a cool delight. You can throw it for a game of fetch, bounce it and it floats for dogs who love swimming. Made from strong, non-toxic materials (BPA and latex free), you can even throw it in the dishwasher (on the top rack). It has an erratic bounce to keep dogs interested. In small, for dogs like French bulldogs, and large, for the big guys with big teeth. They offer a free, one-time replacement.
Price: $15.95 to $19.95
4. KONG Extreme Ball Dog Toy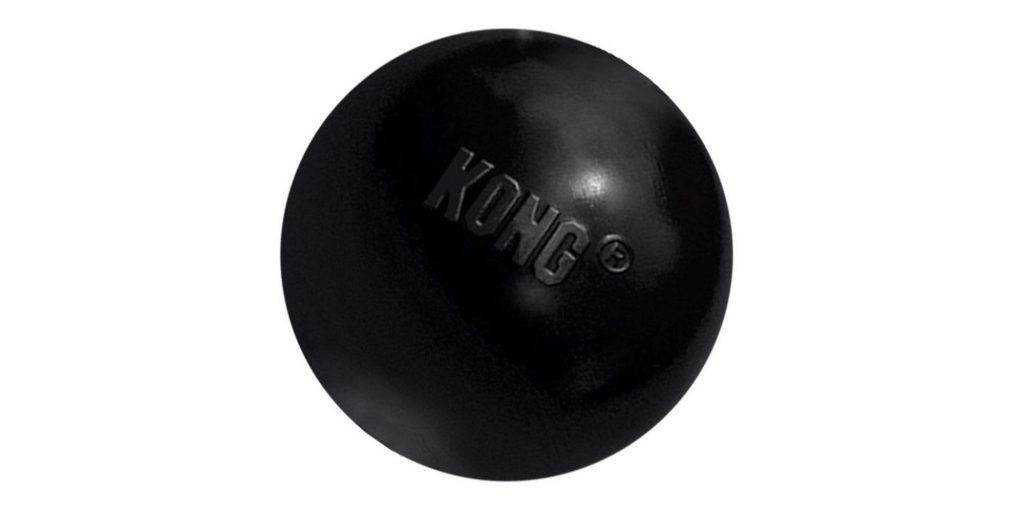 If your power-chewer loves a game of fetch, this is the ball for you. The KONG Extreme Ball Dog Toy is made of super-strong black rubber to stand up to the most aggressive chewers. It even has a hole in the bottom that you can use to fill the ball with treats. Made to be puncture resistant, the ball has an extreme bounce that dogs will love. Available in Small for little super-chewers and Large for the pit bulls, retrievers, and large breed dogs.

Price: $9.99 to $13.99
Related: 10 of the Best Interactive Puzzles and Games for Your Bored Dog
5. West Paw Zogoflex Bumi Dog Toy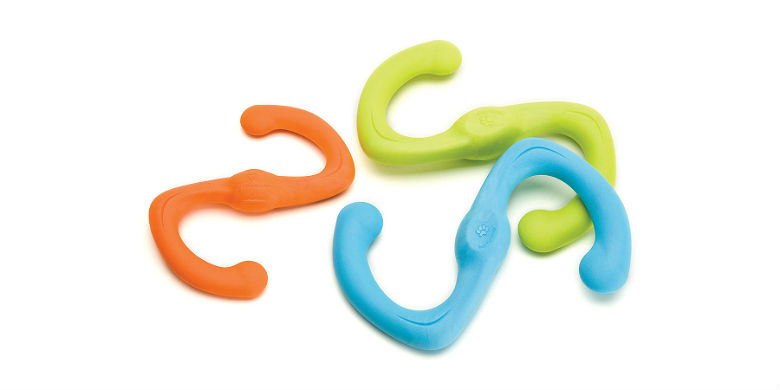 Made for both games of fetch and tug-o-war, the Bumi Dog Toy has an innovative S shape to allow both dog and human the space to grip and pull. Zogoflex is a super-touch, durable, recycled material that can stand up to aggressive chewers yet is gentle on the teeth and resists slobber. The Bumi floats, flies and is dishwasher safe. The non-toxic material is BPA and phthalate free. Available in small and large in a variety of bright colors, making it easy to spot. bright lime green that's easy to spot.
Price: $13.95 to $17.95
6. Outward Hound Petstages Ruffwood Wooden Dog Chew Toy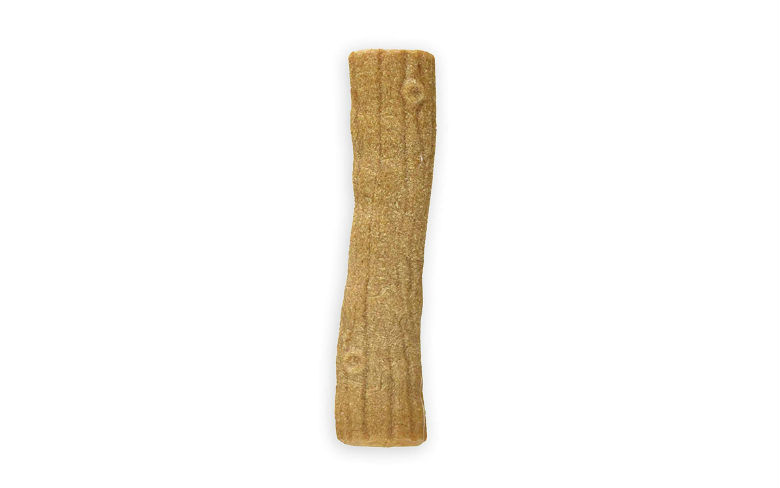 If you have a dog that lives to chew on sticks, check out the Outward Hound Petstages Ruffwood Wooden Dog Chew Toy. This toy uses real wood that's compressed and shaped to look like real wood, but it will not splinter like sticks do. Dogs love the smell of the wood and the texture. You can throw it for a game of fetch, and it floats for summer days at the local watering hole. It's a great way to distract your dog from chewing on furniture! Available in small to large.
Price: $6 to $10
7. KONG Classic Flyer Frisbee Dog Toy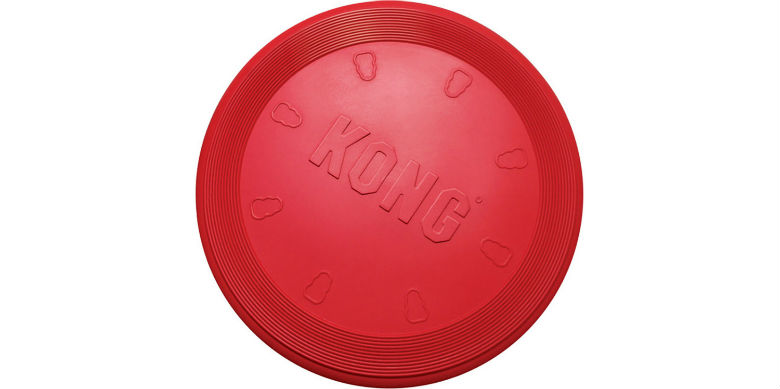 The KONG Classic Flyer Frisbee gets better reviews than their other Frisbees for strong chewers (including the KONG Extreme Flyer). The soft but durable rubber will not hurt teeth or gums, yet it will fly through the air with the greatest of ease. While it's not made as a chew toy, the ridges on the edges do help with dental hygiene. The flexible material can even be rolled or folded for carrying in your pocket on the way to the local park. Available in Small and Large. $10.99
8. West Paw Rowdies Plush Dog Toy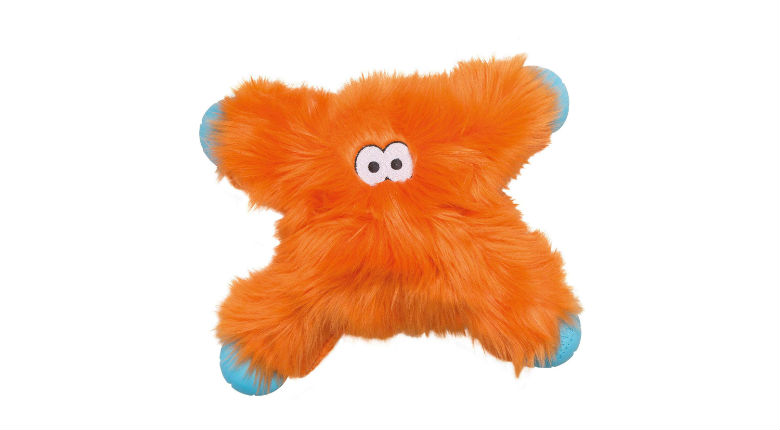 While no plush toys are completely safe from aggressive chewers, the Rowdies toys from West Paw with its reinforced HardyTex fabric and Zogoflex chew zones may last longer than most. Plus, the toy's eyes are embroidered, meaning they can't be chewed off. Each Rowdies is filled with eco-friendly stuffing and a squeaker, is machine washable and dryer safe. Your dog will love it for shaking, tugging and chewing. Available in six different styles.
Price: $29.95-$34.95
While the above toys are marketed towards tough chewers, dogs should always be supervised when playing with them.
Related: Crazy, Anxious Dog? Here Are 5 Toys to Calm Him Down.
We may receive a small commission if you chose to purchase some of the above products.