This year's stats are in, and it's clear Americans love their pets — especially dogs. Indeed, the 2017-2018 APPA National Pet Owners Survey lists dogs at the top of the list with 60.2 percent of households that count a dog among their family members. And we've spent an estimated $72 billion dollars on our pets this year.
As many of our readers already know, once you welcome a dog into your life, there's no going back. Many of us would do just about anything to give our dogs the best life possible. For those with an option, that often includes finding a place to live where our dogs will be happiest.
The end-of-year surveys that focus on finding the most dog-friendly states in America act as guides for those thinking of moving. Our results here are based on two surveys that use slightly different criteria. Home-security website Safewise gathered statistics from various sources including the Animal League Defense Fund, online pet resources, reviewed animal cruelty laws, examined no-kill shelter information and looked at amenities in cities. Personal finance website Smart Asset's Top 10 Dog-Friendly Cities relies on statistics on dog parks, walk scores, dog-friendly restaurants and shops, affordable housing and weather information.
Related: This Year's Top 10 Dog-Friendly States in America
Here are the 2018 winners, with Smart Asset cities first and Safewise sates second.
10: City: Sacramento, Calif. / State: Washington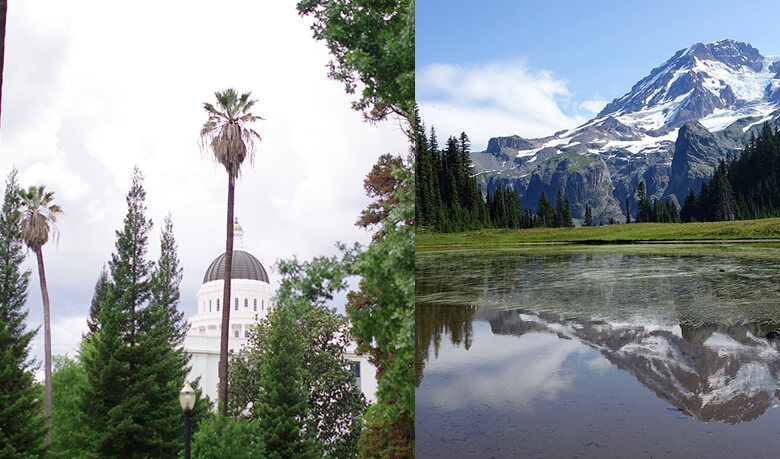 Sacramento makes the list with 12 official off-leash dog parks, three hiking trails in the city and dozens in the 'burbs, more than 65 dog-friendly hotels and over 130 dog-friendly restaurants. They also get high marks for an average of 269 sunny days per year and the year-round comfortable climate offers plenty of opportunity for dogs to enjoy the outdoors. Plus, don't miss its annual Jingle Bell Pup Crawl.
Washington is an outdoor paradise with some of the most spectacular forests and mountains in the world and over 200 hiking trails that welcome dogs. There are around 15 dog-friendly beaches, more than 100 dog parks, close to 3,000 pet-friendly hotels and over 1,200 dog-friendly restaurants. Washington also offers some great dog-friendly events including DOGA (yoga for dogs) where you and your four-legged best friend can find inner enlightenment and balance your chakras.
9. City: Minneapolis / State: Rhode Island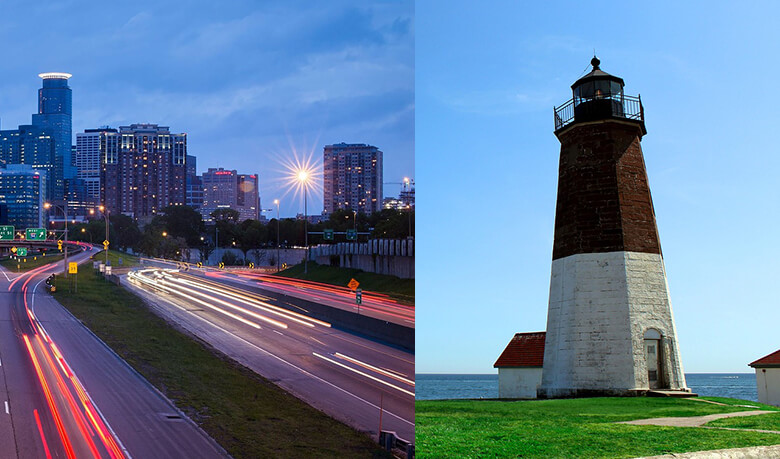 Minneapolis has dog parks that stretch to the horizon. The Lake Minnewashta dog park encompasses 18 acres, while Battle Creek is the largest at 35 acres is a dog paradise of trails, swimming holes, hilly fields and the occasional deer sighting to keep things interesting. The city has close to 100 dog-friendly hotels and around 175 dog-friendly restaurants. Minneapolis is for snow doggies with an average of 100 snowy days and 45.3 inches per year.
Rhode Island comes in seventh in the country for strict animal cruelty laws. With hundreds of miles of coastline boasting 27 of the country's most breathtaking, dog-friendly beaches and an abundance of hiking trails, Rhode Island takes first place for canine health and happiness. There are also 200 dog-friendly restaurants and close to 300 pet-friendly hotels.
8. City: New York City/ State: Kansas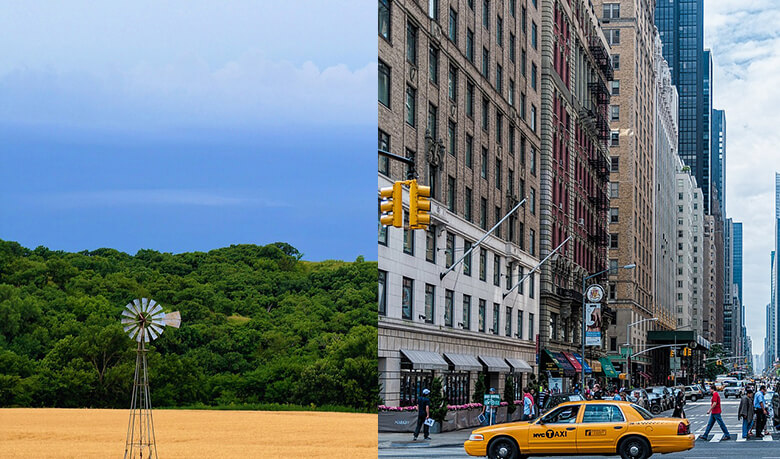 New York City is a dog loving town. According to the New York City Economic Development Corporation, there are 600,000 dogs in the city. Manhattan tops the list for the most dogs registered, but it's more than just numbers. New Yorkers are fiercely dedicated to their dogs. Pups get plenty of exercise and mental stimulation as New Yorkers walk everywhere. There are multiple dog parks in many neighborhoods, tons of pet supply stores, play groups, along with dog-friendly stores, restaurants and hotels. New York dogs are also among the most pampered, fashionable pups on the planet. There are tons of dog-friendly events from the infamous Tompkins Square Halloween Parade to the New York Pet Fashion Show.
Kansas is the hometown of Toto, so it naturally gets a place on the list. The state gets high marks for the large percentage of no-skill animal shelters, but it loses points big time for their pervasive ban on pit bulls and Rottweilers (though kudos to Kansas City for rejecting the ban). There are over 650 pet-friendly hotels, around 40 hiking trails and dog-friendly beaches, 450 dog-friendly restaurants and even a dog-friendly wine tasting.
Related: Does Your City Have the Most Dog Poop?
7. City: Denver / State: Massachusetts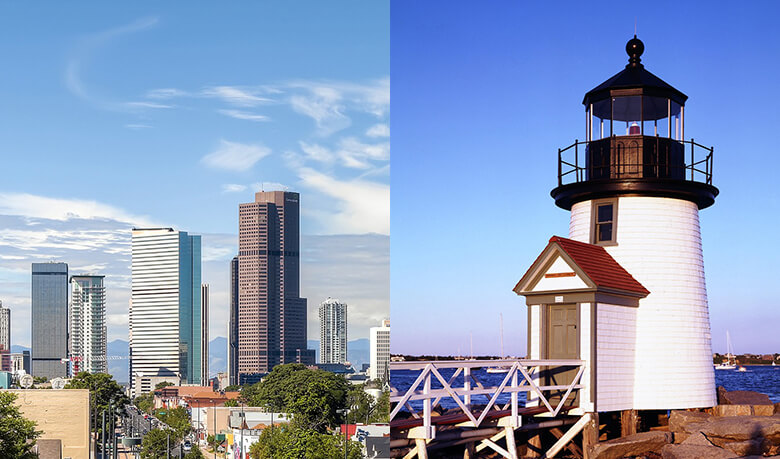 Denver has more than 25 dog-friendly hiking trails nearby, over 25 dog parks, more than 200 dog-friendly hotels, approximately 240 dog-friendly restaurants, and a long list of dog-friendly shopping centers as well as canine-themed events that will keep your dog's tail wagging. One of the most popular is the Rocky Mountain Pet Expo; its pet fashion show conducts a pet model search every year leading up to the event, and chosen "models" get to strut their hot doggy stuff on the runway. That's the good news. The bad news is that the City and County of Denver ban all pit bull breeds (American Pit Bull Terrier, American Staffordshire Terrier or Staffordshire Bull Terrier).
Massachusetts has the 10th best anti-cruelty legislation in the country, so they get points for that, as well as their large number of veterinarians. It also has close to 2,400 pet-friendly hotels, 208 dog-friendly hiking trails, 45 dog-friendly beaches and around 88 dog parks. Breed specific legislation was outlawed in 2012, but a fatal dog attack in 2017 reignited the issue. Some counties, however, have instated a muzzle law for pit bull dogs.
6. City: Chicago / State: Oregon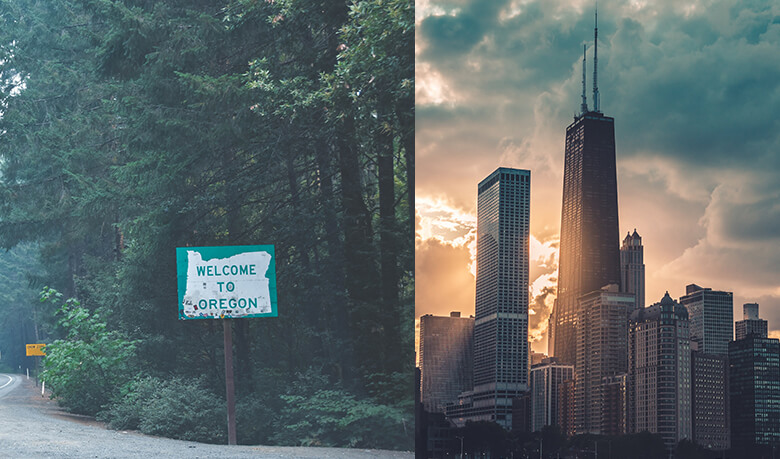 Chicago has a good walkability score at 77.8 percent, as well as 23 off-leash dog parks, three dog beaches, approximately 550 pet-friendly restaurants, four dog-friendly shopping malls, three dog-friendly hiking trails and more than 250 pet-friendly hotels, according to the research. O'Hare International Airport even has dog-relief areas, and the city hosts the irresistible Ugly Sweater Party.
Oregon has a lot to offer dogs, both active pups and couch potato sun-bathers. Dog are allowed off leash at most Oregon beaches. There are 10 dog-friendly state parks, 135 dog-friendly hiking trails, 85 dog parks, over 3,000 pet-friendly hotels and more than 1,200 dog-friendly restaurants. Not to mention, the event of the year: Oregon Corgi Beach Day.
Related: Sidewalk High-Tech Dog Houses May Be Coming to a City Near You
5: City: San Diego / State: Colorado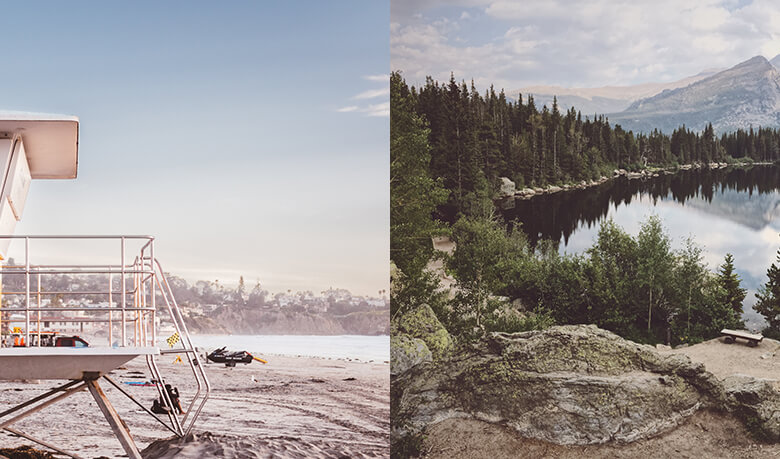 San Diego has a lot to offer for dogs and their humans. There are 18 off-leash dog parks, approximately 610 pet-friendly hotels and 540 pet-friendly restaurants, along with two dog beaches and tons of dog-friendly shopping centers. You'll also find pet-friendly events such as the annual Santa Paws Pup Crawl. The downside is the high cost of real estate.
Colorado gets on average 300 days of sun and clear skies, so there are plenty of opportunities to enjoy the remarkable forests, mountains and beaches that welcome dogs. There are six state parks that allow dogs, over 200 dog-friendly hiking trails, more than 3,000 dog-friendly hotels, around 1,500 dog-friendly restaurants, approximately 100 dog parks and around 250 pet-friendly businesses. Colorado Springs ranks high as a pet-friendly town.
4. City: San Francisco / State: Oklahoma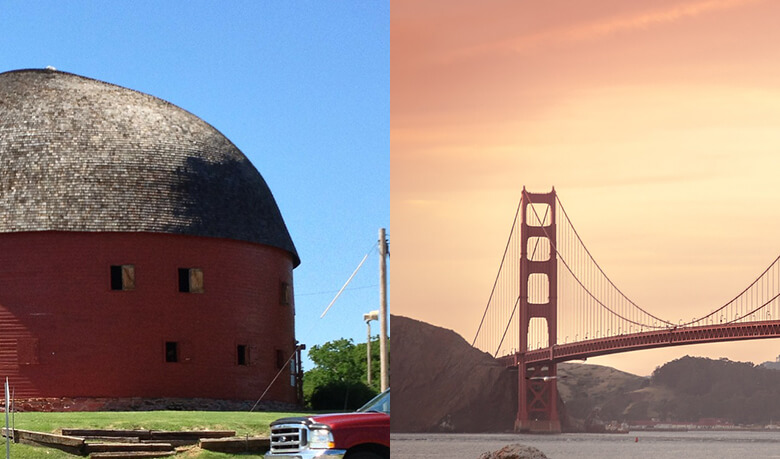 San Francisco is in the top three as a pedestrian city, so you and your dog can get plenty of exercise just walking the hilly streets. There are also approximately 50 dog parks, close to 160 pet-friendly hotels, around 170 dog-friendly restaurants and 12 dog-friendly beaches. It may sound like paradise (and it is in some ways), but it's also ranked as the most expensive city to live in the country. The city hosts numerous dog events.
Oklahoma has the 17th best anti-cruelty laws in the country, but it could improve the number of no-kill shelters. There are 33 dog parks, dozens of pet-friendly hotels, plenty of hiking trails that allow dogs, lakefront beaches and canine events such as the annual Dogapalooza.
3. City: Las Vegas / State: Arizona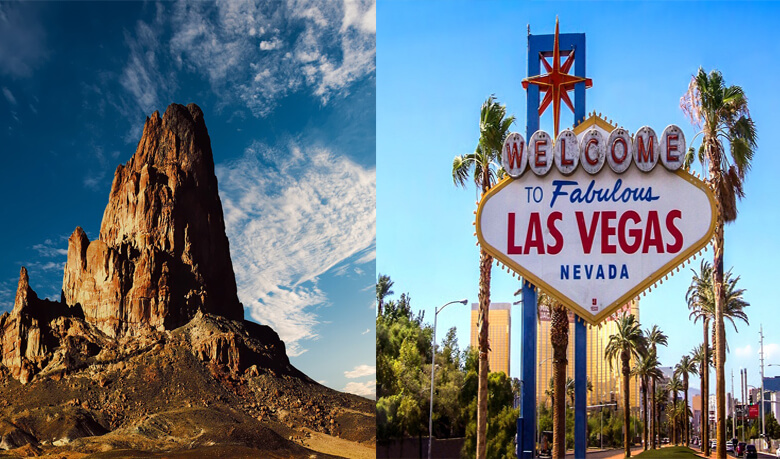 Las Vegas has more than neon and slot machines. There are 18 dog parks, which your pooch can enjoy year-round as the average temperature in the winter months hovers around 60 degrees. It also only rains around 14 days per year (although it does get up to an average high of 104 degrees in July). The city is home to the Vegas Pet Expo.
Arizona is a great place for outdoor adventurers, for both us and our pooches. It's ranked the 10th best state for its percentage of no-kill shelters and 11th  in the country for its strict anti-cruelty laws. When you consider its nearly 630 pet-friendly businesses, over 900 pet-friendly hotels and the hundreds of hiking trails that allow dogs, you can see why Arizona is a great place for dog lovers.
2. City: Albuquerque, NM / State: Virginia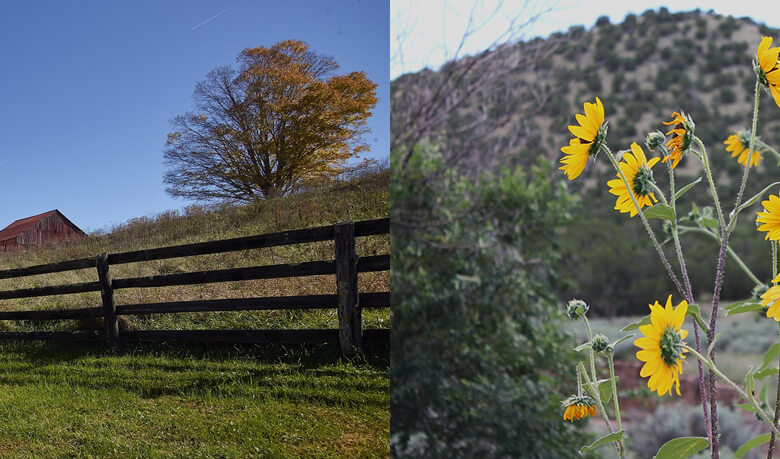 Albuquerque is another city that sees sunshine all year round. The temperature rarely dips below 50°, and it hardly ever rains there. The city includes around 15 dog parks, 171 dog-friendly restaurants and three dog friendly shopping centers. Your dog can mingle at the city's many dog meetup events.
Virginia is for dog lovers with around 2,500 veterinarians, 371 dog-friendly restaurants and businesses, including campgrounds, hotels, tourist attractions, dog-friendly wineries and breweries hiking trails including the world-famous Appalachian Trail, state parks and outdoor events. It also ranks in the top 20 for anti-cruelty laws.
1. City: Tucson, Ariz. / State: Maine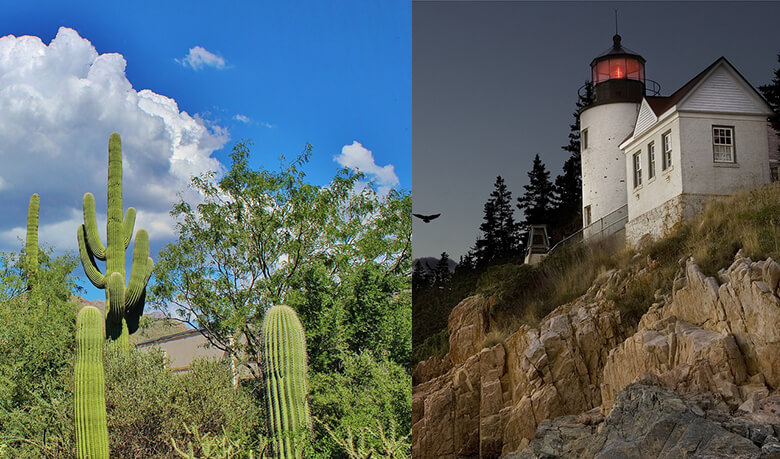 Tucson ranks as number one for several dog-friendly reasons. It hardly ever rains, there are tons of shops and restaurants that welcome dogs and the real estate is among the most affordable in the country. Tucson has approximately 245 dog-friendly restaurants and four dog-friendly shopping centers — so you can afford to take your dog shopping and still have enough to buy him a burger. Special events include The HAIR of the DOG New Year's Day Run/Walk
Maine doesn't have any breed restrictions, so it's a good place for pit bull lovers (though be sure to bring along your dog's winter coat). The state boasts a ton of space for outdoor dog-friendly activities, including lots of beaches, hiking trails and dog parks, as well as close to 1,000 pet-friendly hotels. The downside is their lack of no-kill shelters, so if you live in Maine (or anywhere else), adopt, don't shop.
Related: The 2018 Top Dog Names Revealed