Shopping at The Urban Pet is an experience that begins right as you enter the doors. A sprawling zen-like loft space complete with beautiful colors, modern dropped lighting, and Koi ponds, it's a destination for those who want the best for their furry friends at competitive prices. (They'll even match any stores prices within their demographic!).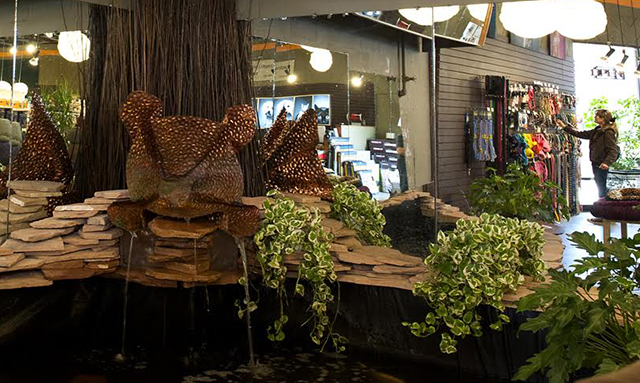 Their 70 brands of food are all free from corn, by-products, wheat and soy. A red label also tags every item made in America, ensuring clients are able to easily navigate through the store. Questions? No problem. The savvy staff is well versed in everything from the safest foods for allergies to the best shampoos for dry, flaky skin. They also are chock-full of information about The Urban Pet's other products, including beds, leashes, collars and apparel. Why? It's simple. Owner Zack Grey tells us, "At The Urban Pet, we recognize that our staff is the water of our existence. Starting wage is substantially higher than the industry norm, premium health plans are offered at a 75 percent discount, and paid vacations, bonuses, and staff dinners are only a few of the benefits we offer."
Related: This Santa Monica Beachside Biergarten Boasts Tasty Food and Pup-Friendly Amenities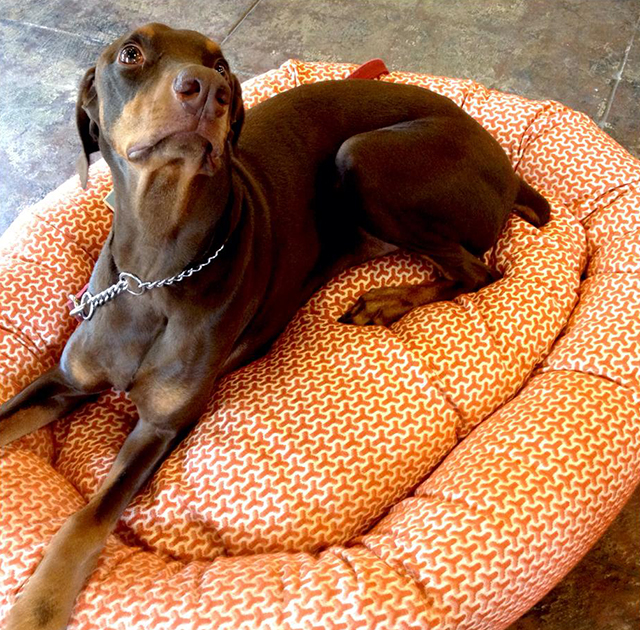 Born in Taos, New Mexico, Grey moved to Los Angeles to pursue a career in dancing. After working in the industry for nearly 15 years, he landed a job as a personal assistant to a well-known dog trainer to the stars. In 2004, he opened his own company specializing in dog obedience and behavior. Grey explains, "The business grew beyond my wildest expectations. In 2006, I opened my first Urban Pet in mid-city Los Angeles. I wanted to create a shopping experience that was needed in the industry: a large pet supply store offering a wide selection of premium supplies, all while incorporating design and attention to detail. I've since expanded to locations in Silver Lake, South Pasadena, and opened Moon Shine Grooming, too."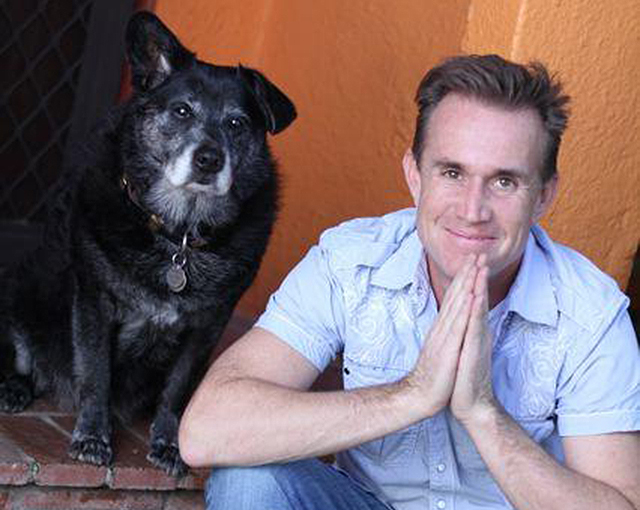 Related: Eveleigh: Where Dogs Can Enjoy Fine Dining Like the Rest of Us
Respectively named after Grey's best friend Mr. Moon, Moon Shine Grooming and self-wash salon is the perfect compliment to The Urban Pet. Featuring everything from self-wash pods (each pod comes complete with professional grooming tubs, dryers, plush towels, ear cleaner, eco-friendly shampoos, conditioners, refreshing sprays, brushes and furminators, and will set you back $14) to a full-service grooming salon (services range from $40 to $80), Moon Shine is stylishly designed and offers everything you need to give your pup the shine of their life. Currently, it is just at the Silver Lake location.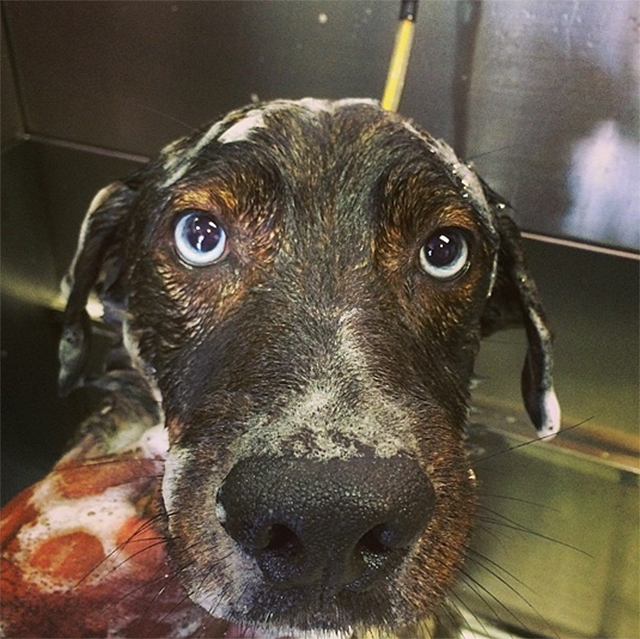 Other services include dog training, anesthesia-free teeth cleaning, "furtographs" and a vaccination clinic.
Related: Angel City Brewery Lets Dog Owners Enjoy a Beer With Their Pup
Last but definitely not least, The Urban Pet offers an exclusive Membership Program that is perfect for frequent and not-so-frequent visitors. Annual dues are only $20, and members will enjoy daily savings of 10 percent on supplies and 5 percent off all food. They'll also receive complimentary shampoo upgrades at Moon Shine Grooming. Bonus: Four times a year, The Urban Pet offers a Members Weekend where discounts double to 20 percent off supplies and 10 percent off food.
"People come back for the personalized service and the products we carry," Grey explains. "Many of our clients are on a first name basis and many have gone through my dog obedience classes. We care so much about what we do!" Next up? Grey tells us with excitement that he's actively negotiating a fourth location.
Images via The Urban Pet