Shopping during the holiday season can be tiring, overwhelming and chaotic. To help get shoppers in the holiday spirit a window display at a Macy's in San Francisco will temporarily play home for a bunch of adoptable dogs and cats.
Teaming up with San Francisco SPCA, the Union Square Macy's will once again have adoptable animals in its holiday windows where people can see them play, sleep and prance around in.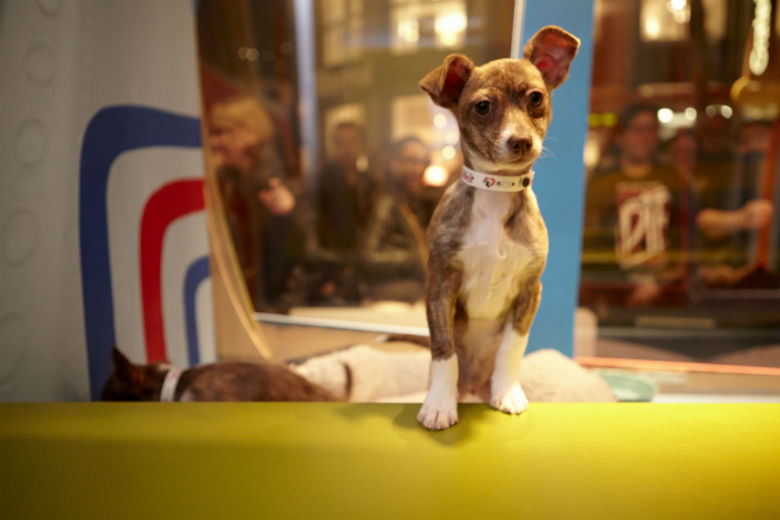 Related: Shelter Will No Longer Have Breed Labels on Kennels for Adoptable Dogs
"Passersby love holiday windows," says Krista Maloney, the media relations manager of the SF SPCA. "We have many visitors who come to see the windows every year. The event has become a true holiday tradition in San Francisco."
To help these animals get noticed, each day the SF SPCA brings about 24 animals to Macy's. The animals spend a few hours in the window and the rest of the time in the adoption room. All the windows are temperature-controlled and built specifically for pets. The dogs and cats have plenty of room to play with each other or toys, nap on soft beds or just relax.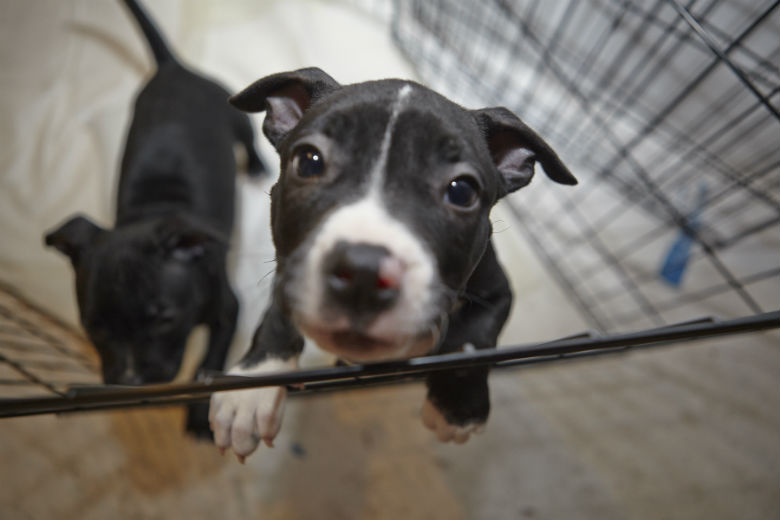 Related: 'Snuggle Delivery' Brings Adoptable Dogs to Workplaces
"Every year my co-workers and I sign up for a volunteer shift, so it gives me the opportunity to see how passersby react to the windows," Maloney tells us about her favorite part. "I love watching people get so excited about seeing the animals and supporting our mission!"
The theme of this year's window will be the return of Macy's "Believe" campaign and will reflect the magic of the holidays. The unveiling is tonight and the winner of Top Chef Just Dessert, Yigit Pura, will be hosting it. Prior to the big reveal, the De Marillac Academy choir will perform holiday songs.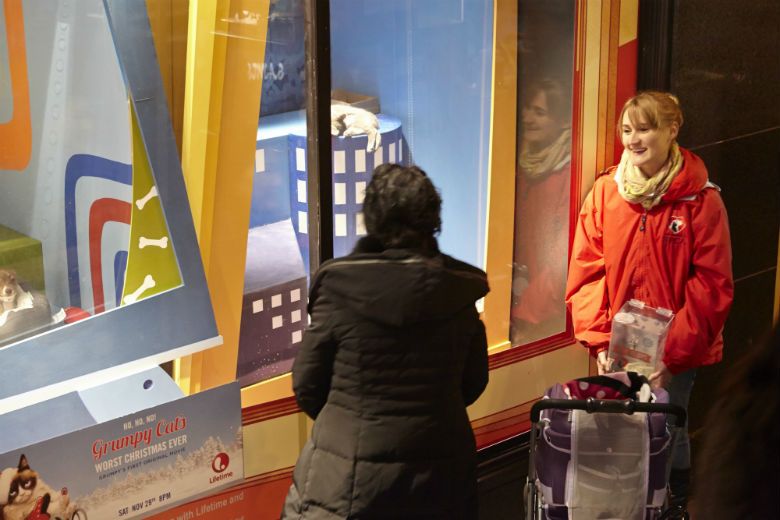 This is the 30th year the SF SPCA has participated in the holiday windows. Its first year, 1987, was at Gump's department store and over the last three decades the nonprofit has partnered with several stores in Union Square. This is the 15th year working with Macy's. Past Macy's themes include Santa's Mail Room and Yes Virginia.
Last year, 261 cats and dog were adopted and more than $88,000 was raised for the SF SPCA. Since the program began, more than 8,800 dogs and cats have been adopted at the event.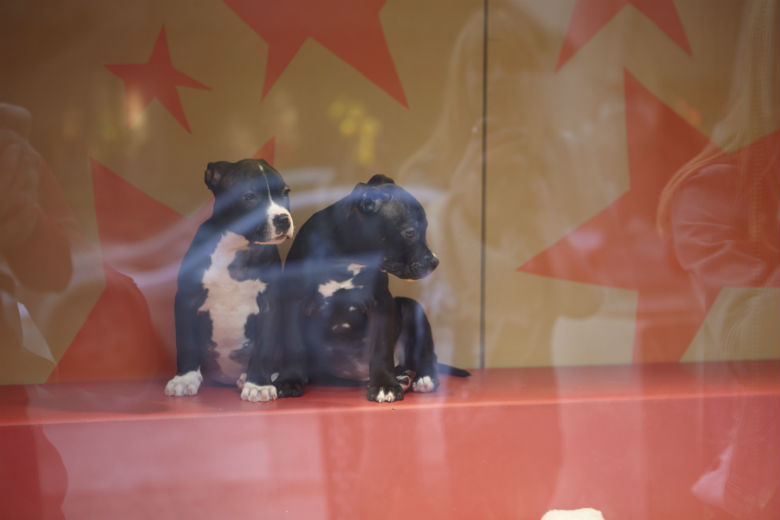 The unveiling happens at 5 pm at the corner of Stockton and O'Farrell Streets. If you can't make it there will be a live stream.  Also, if you want to get into the holiday spirit, the organization is always looking for volunteers to oversee a two-hour shift. Information can be found here.
Related: Amy Poehler's 'Heavy Petting' Is a Funny Series About Adoptable Dogs