So what if Tom Brady is making a record-breaking 10th appearance in the Super Bowl this year? There is a much more important event happening: the Puppy Bowl is back.
While the Tampa Bay Buccaneers and Kansas City Chiefs battle it out in Super Bowl 55 for the right to be crowned champions, adorable puppy teams will be vying for the "Lombarky" trophy.
Team Ruff, sporting "Tail Mary Tangerine" bandanas, and Team Fluff, wearing "Bark Blue" ones, will take to the field at 2 pm ET on Feb 7. for kickoff, with "rufferee" Dan Schachner once again officiating the game.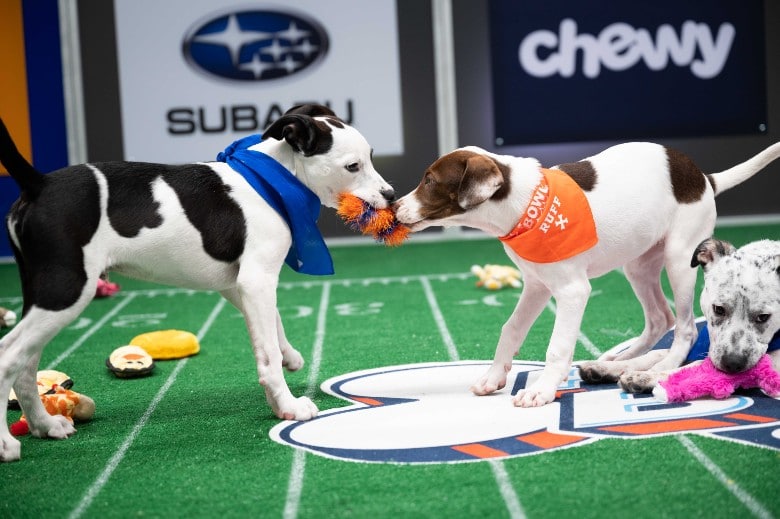 Related: How to Puppy Proof Your Home Without Sacrificing Style
"Every year is different from the last, there are new surprises at every turn," Schachner, who has been overseeing the Puppy Bowl for the last 10 years, tells This Dog's Life. "I get to meet dozens of dogs — and rescue groups — from across the country and help support their mission of adoption awareness."
While these cute puppies will be moving fast to score touchdowns, the team behind the Puppy Bowl have all sorts of camera angles set up so you never miss an adorable shot. There will be slow-motion replays, nose-to-nose action from the famous water bowl cam, and aerial shots of the field.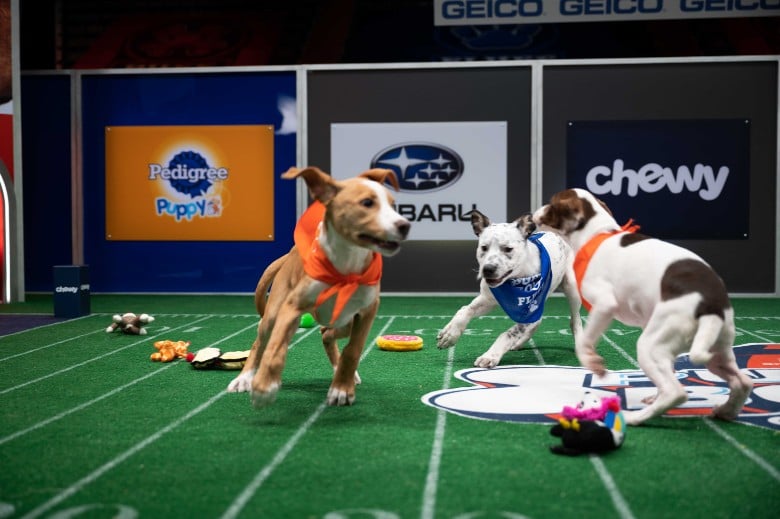 The puppy players all hail from 22 shelters and rescues in northeastern states. While they all have already been adopted, the Puppy Bowl looks to highlight dogs everywhere looking for their forever home.
Besides pups romping around on the field, the event will feature "Pup Close and Personal" segments with TV correspondent Jill Rappaport sharing heartwarming stories of adoptable dogs, including a Senior Spotlight.
Actress Kristen Bell will also be part of the segment to shine a light on a few special dogs getting spoiled, including a Maltese mix who gets to hang with a baker from Food Network's "Kid Baking Championship," a Norwegian Elkhound getting his first ever grooming session and a deaf Boston Terrier who is in training to be a therapy dog.
Related: Meet the Rescue Puppy That Stole Jennifer Aniston's Heart
This year's halftime show will feature dogs' "frenemies": cats. A senior feline will be dropping the beats for the dance party, while kittens will be dancing to the tunes. The Puppy Bowl after show will share adoption updates on the halftime cats.
Also, during the Puppy Bowl, there will be 11 shelters featured and sharing current dogs in need of adoption. So be on the lookout if you are wanting to welcome a forever friend into your home.
The game begins at 2 pm ET on Feb. 7 and can be watched on Animal Planet or streaming through Discovery+.