For many of us the Fourth of July is a time to celebrate this wonderful country that we live in. We proudly honor the red, white and blue, and there is no reason our four-legged friend can't also get in on the fun.
Whether your dog is enjoying a barbecue, heading to the beach or just out for a stroll, here are a few of our favorite American-inspired products to ensure you have the most patriotic pup around!
Related: The Best Tips for Keeping Your Dog Safe on July 4th
Max-Bone Flag Bandana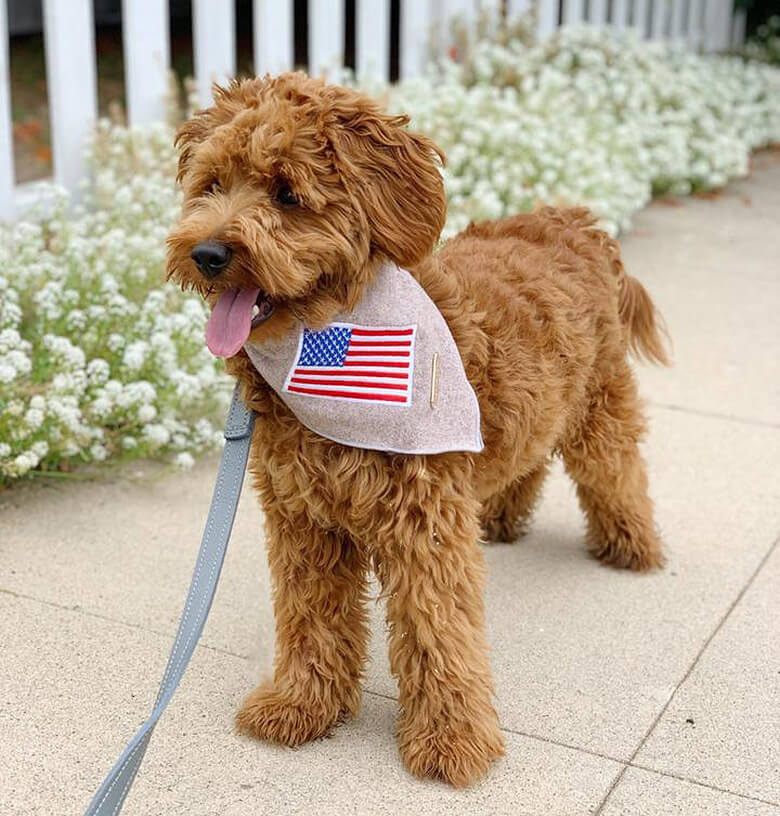 This bandana from Max-Bone is sure to turn heads this Fourth of July weekend no matter where you end up! Made of oh-so-soft wool, the bandana has a perfectly placed flag embroidered so everyone will know your dog is a proud patriotic pup. It's elegant, modern and the perfect statement piece for your dog.
Available in S, M/L
Price: $35
Harry Barker Vintage Stripe Envelope Dog Bed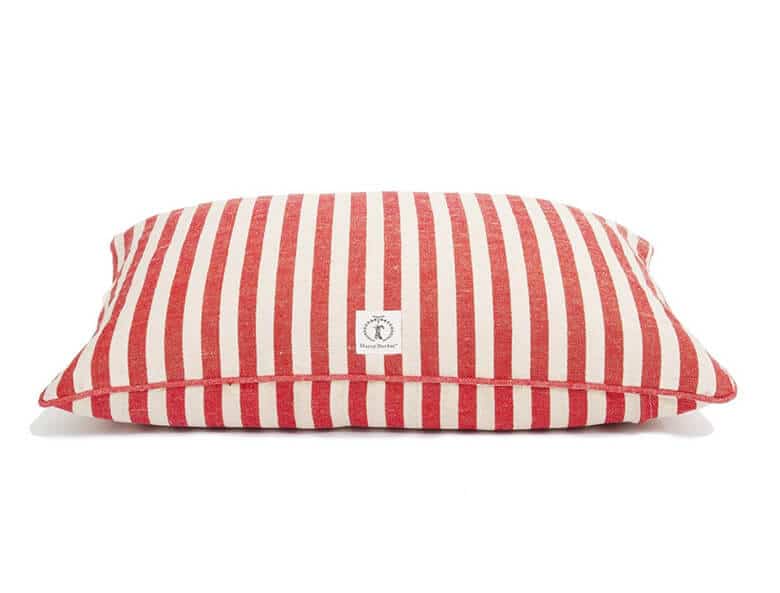 If your pup is planning on sitting this one out then why not buy him a festive new bed to enjoy the holiday? From Harry Barker, this envelope dog bed comes in your choice of red or blue stripes, making it perfect for the Fourth of July weekend. Besides being patriotic, it is also very practical. The bed's cover comes off and is machine washable. (This way when your dog inevitably gets it dirty, you will be able to clean it with ease.) Another great thing is the cover can be personalized with your best friend's name on it.
Sizes: S-L
Price for Cover Only: $60-$80
Price for Cover and Bed: $120-$160
Rita Bean Dog Collar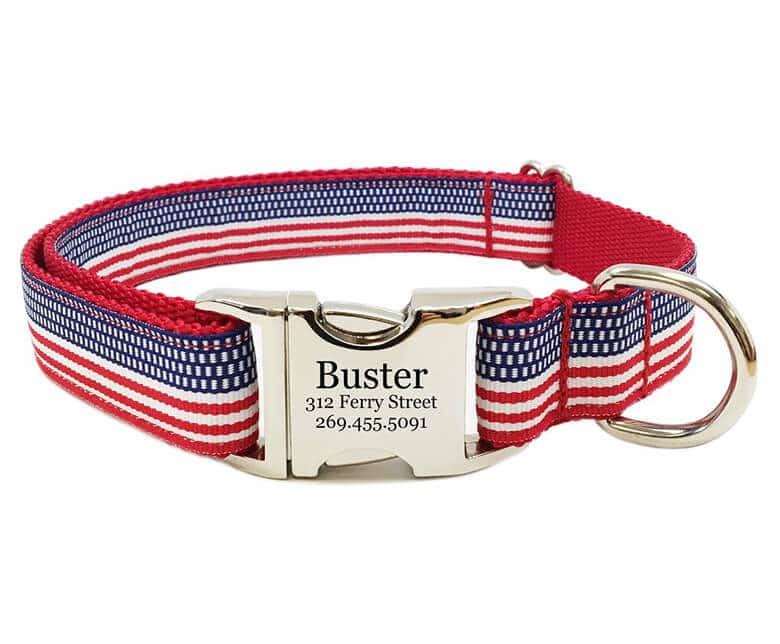 Not only is the perfect collar for your pup to show off his patriotic side, but it is also very practical for everyday use. The buckle can be engraved with all of your contact information, so in case your dog gets lost (the holiday is one of the busiest for shelters due to the spike in dogs), he can be safely returned home. There is also a matching leash to finish off the look!

Sizes: S, M and L
Price: $36.99
Chilly Dog American Flag Sweater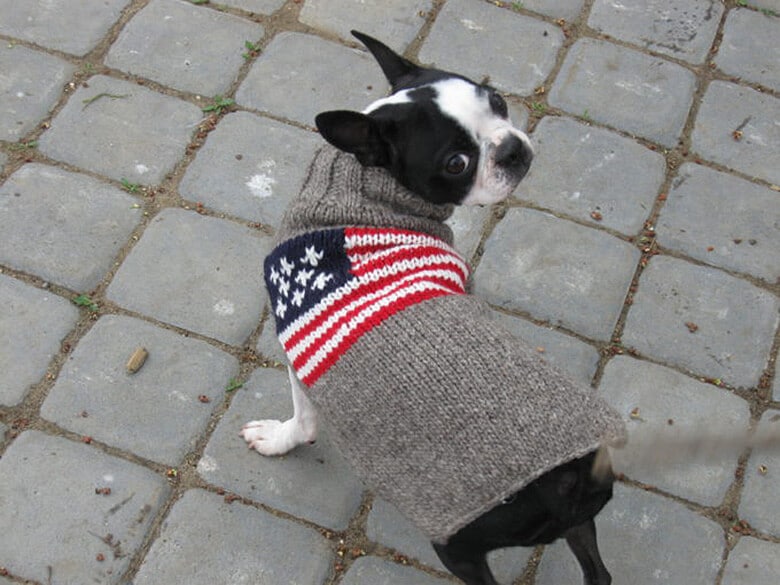 Okay, this sweater may be a bit warm for some dogs in the U.S., but who says the Fourth of July is the only day your pup can show her American pride? Following fair trade guidelines, the sweater from Chilly Dog is handknit and made of 100% wool, making it a cozy choice for your best friend.
Sizes: XXS-XXXL
Price: $32.99-$46.99
Related: Our Favorite Products to Help Dogs Who Suffer From Summer Allergies
Dogo Nautical Stripe Tote Carrier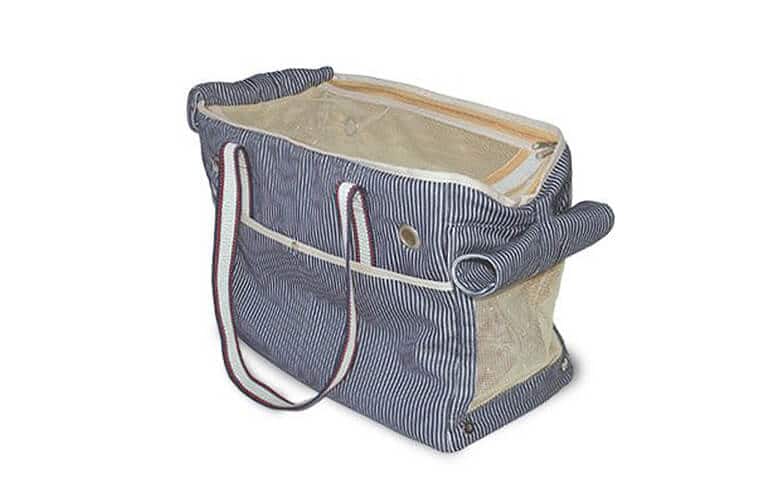 If you happen to be traveling with your furry friend this holiday weekend, then why not do so in style? This nautical carrier from Dogo is great for going everywhere from the beach to a backyard BBQ, as it is lightweight, cool and provides a nice escape for your dog from all of the excitement. The carrier is completely padded inside for extra comfort and has five pockets for all of your dog's extra goodies, including treats, waste bags and toys. With this carrier in tow your dog is sure to have a fun and relaxing day out.
Size: One size, up to 15-pound dog
Price: $87
The Foggy Dog Striped Bandana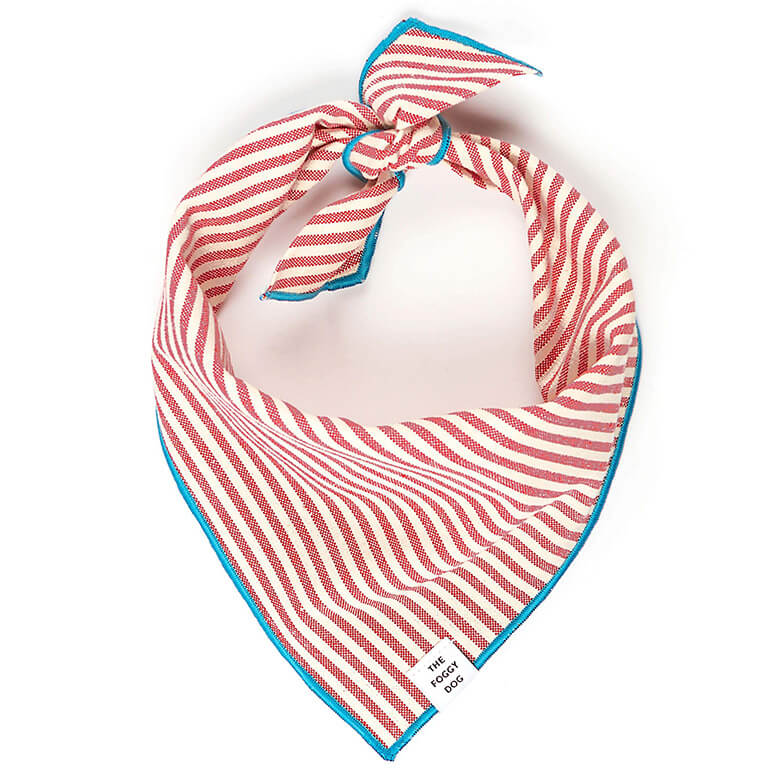 Now if you have the type of dog who likes a more downplayed look for special events, then this bandana is perfect. From The Foggy Dog, the linen-cotton bandana has a red striped pattern with turquoise piping, making it an instant classic. Made in San Francisco, the design lays flat, so you don't need to worry about a bulky style. Plus, the great thing about The Foggy Dog is that for every purchase the company donates a toy to a shelter dog.
Sizes: S, M and L
Price: $26
Dogo American Star Dog Toy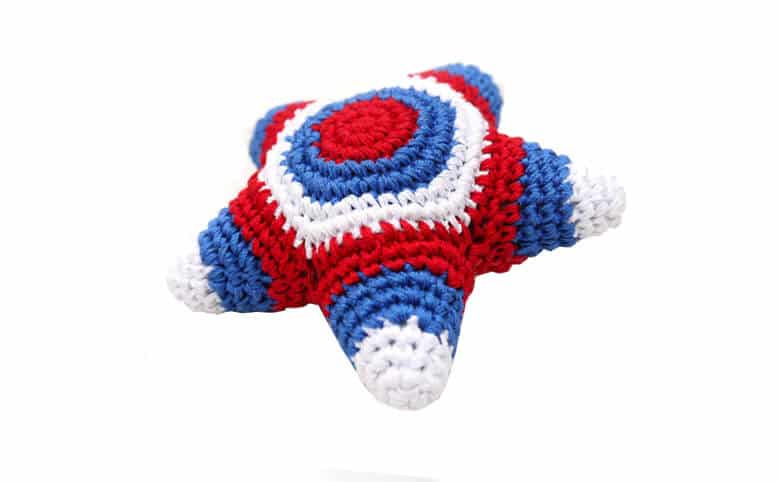 For the smaller dogs or light chewers this is a great little gift to give on Independence Day. From Dogo, the adorable star-shaped toy has a squeaker inside so it will keep your pooch busy while you are out celebrating the holiday. Handmade using interlace cotton thread, the toy is not only flexible and durable, but can also improve your dog's dental health when she is chewing on it.

Price: $12
The Foggy Dog Peacock Waste Bag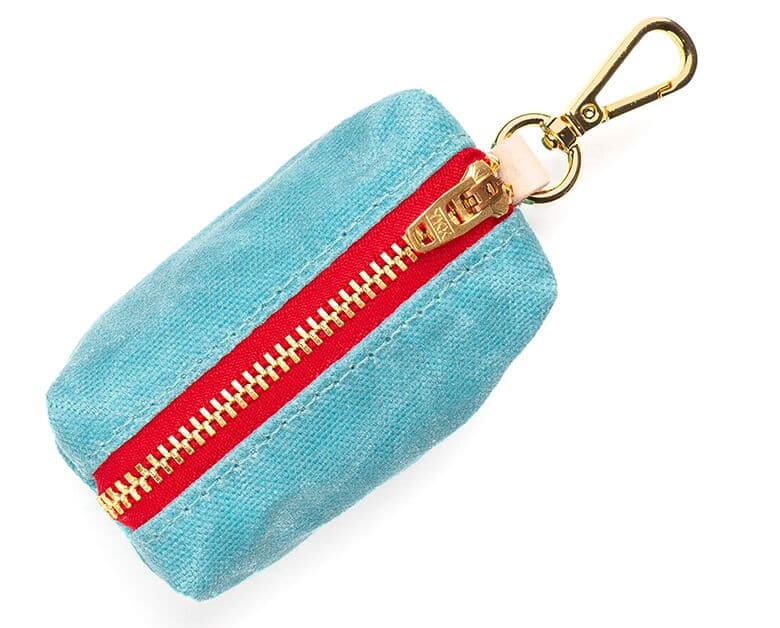 From The Foggy Dog, this waste bag in bright turquoise with a red contrast zipper makes cleaning up after your dog stylish. Using beeswax from Texas to provide a protective layer to the canvas, the waste bag is durable and waterproof. Plus, it can easily clip to a leash and comes with one roll of eco-friendly poop bags.
Price: $24
Mutts & Hounds Striped Squeaker Bone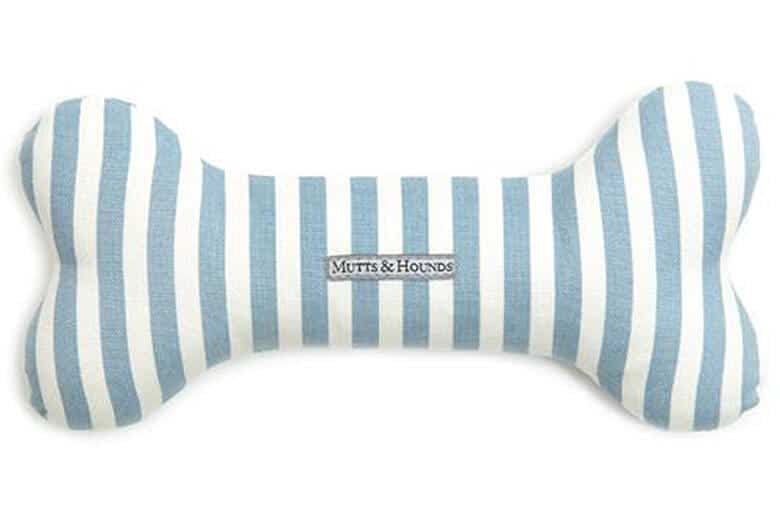 This squeaker toy bones doesn't just look good on the Fourth; it looks amazing year-round. From Mutts & Hounds, the toy is handmade of chambray blue and ivory stripe cotton and filled with soft fiber. Great for playing fetch or for a soft chewer.
Sizes S, M and L
Price: $23-$28