An adopted teenager is making it her goal to help dogs find their forever home, just like she did.
Meena Kumar has raised more than $14,000 with her pet-sitting services to help senior dogs get adopted at her local rescue organization.
The 14-year-old was inspired to help dogs in need based on her own experience. At 9 months old, Kumar was found abandoned in a basket at a college campus in India. She was brought to an orphanage where she was adopted out by a family at the age of 2. Her parents first noticed her love for dogs when visiting her grandparents' apartment. The young Kumar saw a dog who had a litter of puppies. Every day she made sure to visit and play with them.
Related: Girl Forgoes Birthday Gifts to Help Save Recovering Puppy Named Libre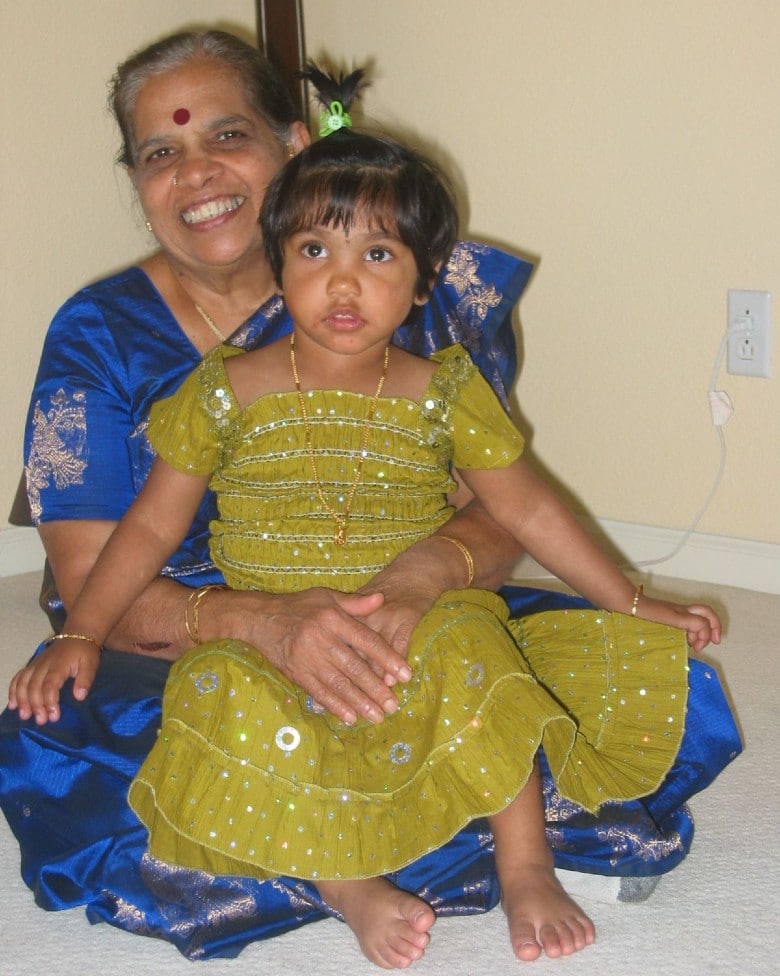 When the family moved to San Jose, Calif., Kumar spent every weekend visiting the local humane society. Her passion for animal rescue began when she discovered the grim reality of what happens when animals aren't adopted. She felt that they should at least save one dog.
And this is how 8-year-old Kumar convinced her parents to adopt their first dog, Bambie, who she considers a sister.
"I would have loved to have a sibling, but Bambie fills that need very well. She sleeps with me in my bed. She is always there for me," she told This Dog's Life.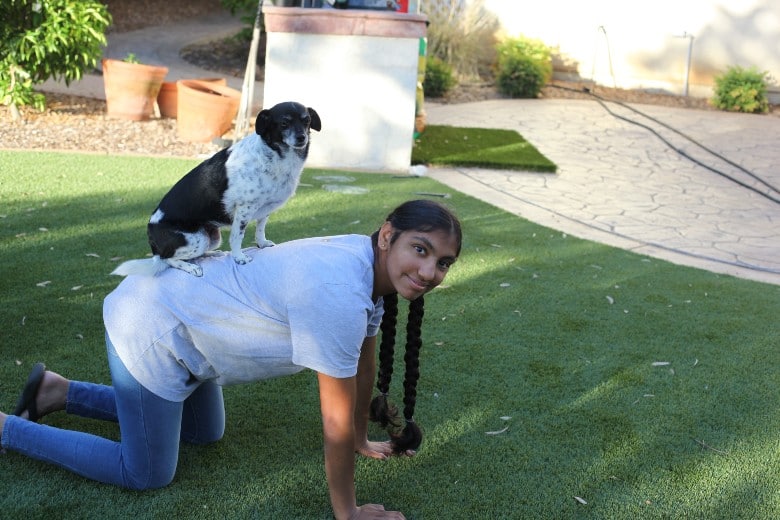 A year later, Kumar wanted to adopt more pets, but her parents were against the idea.
Then one day, she met a neighbor, Dr. Kathy Stecco, who was walking her dog, George. George was adopted from Muttville, a San Francisco-based senior dog rescue shelter.
"I read about Muttville and gathered more information to find out that most senior dogs are abandoned and are in bad conditions and have many physical and mental problems," she said. "I felt really bad for them, so I wanted to help them in some way."
Related: Why a Senior Dog May Be Absolutely Perfect for You
Kumar, however, was not old enough to volunteer at Muttville, but this didn't stop her from thinking of alternative ways to support the dog rescue.
She came up with the idea to care for her neighborhood dogs and donate all the money she earned to Muttville. This would be the start to her pet-sitting business known as Pet Fairy Services. To date, she has donated more than $14,000 to the organization.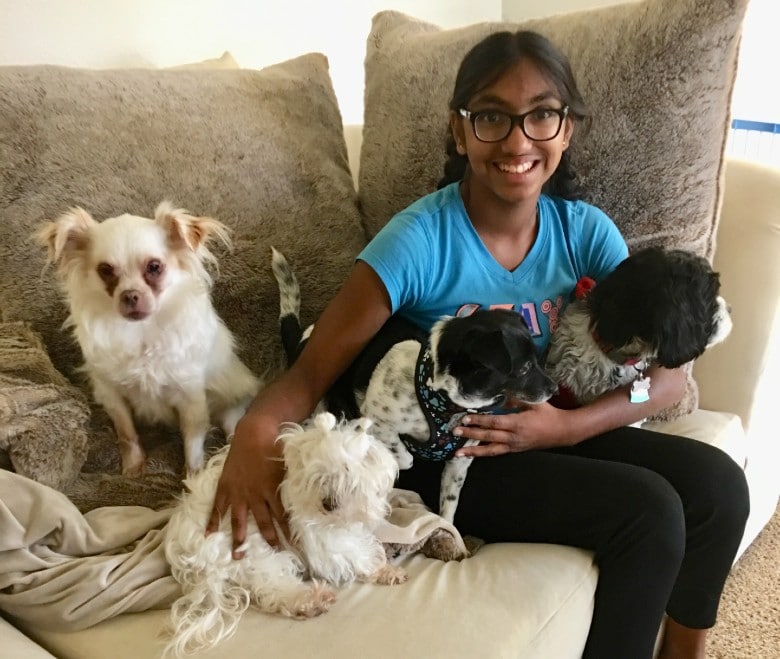 Sherri Franklin, founder and CEO of Muttville, could tell there was something special about Kumar when they first met.
"When I met Meena, she was a small, shy girl whose eyes lit up when she sat with all the dogs at Muttville," Franklin said. "I could see a glow and knew then and there she would be a part of our life-saving mission. Her love of animals and compassion was palpable."
Kumar is happy knowing she's inspired several people to adopt a senior dog and encourages more to do so.
"They will give you the same unconditional love and happiness as any other dog," Kumar said.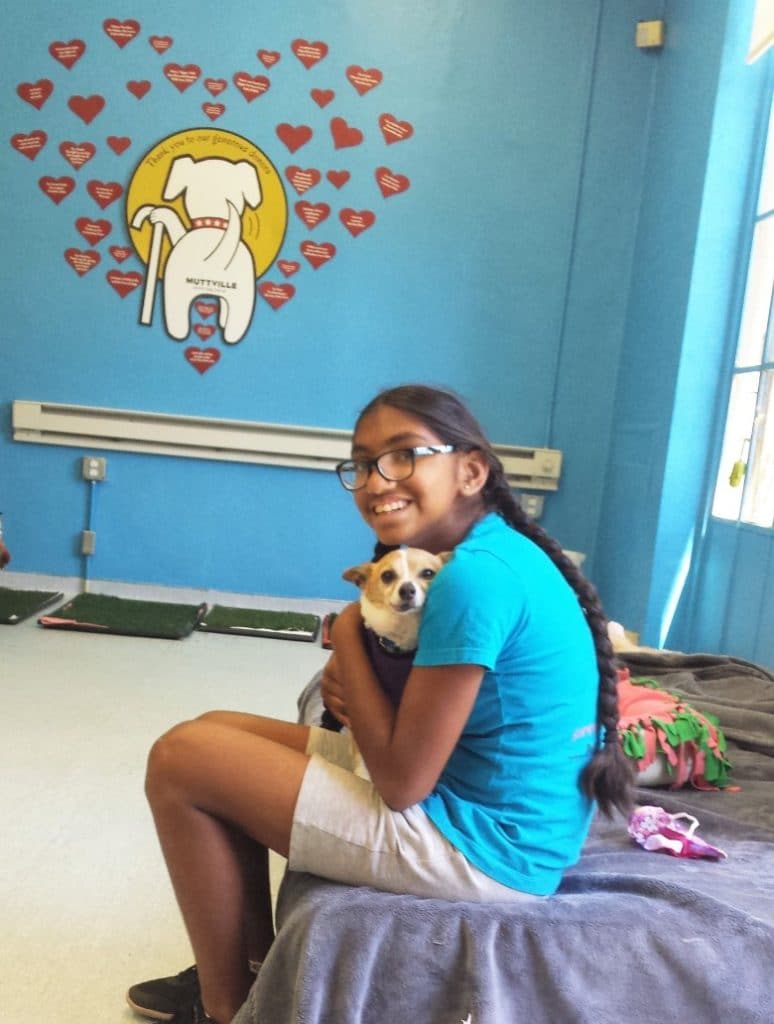 Kumar and Muttville's other junior volunteers give Franklin hope for the future. She believes their motivation to make a difference at an early age is a good indication that the sky will be the limit for them.
"The world needs more Meenas. Her dedication to supporting Muttville is not surprising, she knows how much joy these dogs bring to our community and believes in second chances. The surprise is how much money she has raised for the senior dogs," Franklin said. "She is a gift to the world of dogs, and I am proud to call her a friend."
Related: The Rules of the Game: How to Keep Your Senior Dog Safe During Playtime