Who wouldn't want to get their dog featured on Dogs of Instagram? With 2 million followers (and counting), the feed is like the Louvre of the dog world – a place where thousands come to ooh and ahh over your precious picture.
With so much competition, getting your adorable dog on the feed is no easy feat.
But have no fear? We got you covered. Below are some tips to help grab the attention of the people behind Dogs of Instagram. (No, a cat doesn't control the feed.)
Related: From 'Pet Project' to Real Business: The Story Behind Dogs of Instagram
Hashtags won't cut it.
When posting to Instagram, you may be putting on every single adorable dog picture #dogsofinstagram. Sorry, to break it to you, but you're wasting your time — well, sort of.
While this tactic will definitely allow your precious picture to be displayed in search, it probably won't catch the attention of Paguyo. The last time she, along with co-founder (and husband) Ahmed El Shourbagy, checked the #dogsofinstagram tag was at 3 million, a number that has no doubt increased.
Related:
"It has become such a household hashtag that there is no way I can possibly sort through all those photos," says co-founder Ashley Paguyo.
She mostly sticks to email submissions. But with an average of 500 to 600 adorable pictures being submitted a day, it still is a time-consuming (but manageable) task. For those wondering where to hit "send," the email address is dogs.instagram@gmail.com
There is no such thing as a one trick pony (or dog).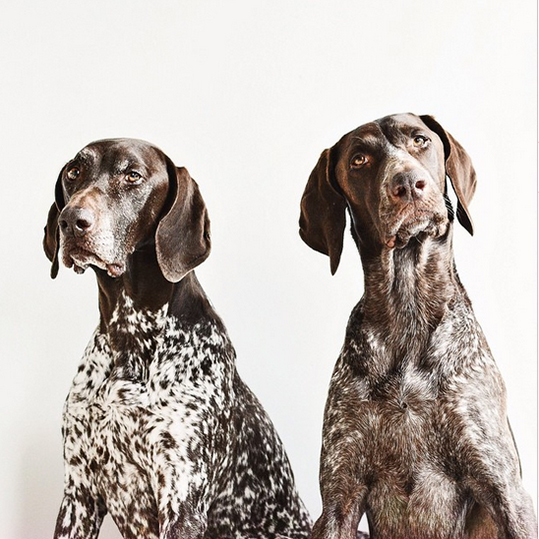 To up your chances of being featured on Dogs of Instagram, submit more than one picture — but don't go overboard.
"Take the time to really pick the best shots of your dog," says Paguyo" I would rather see three amazing shots over 15 OK shots."
Related:Here's What Makes French Bulldogs So Damn Irresistible
With those pictures, mix it up a little. Don't stick to the same background, expression and scene. Instead, focus on providing a curated assortment: The ones that can stand on their own.
Be a trendsetter.
Big-time events like the World Cup, Olympics and the Oscars are optimal times to feature your pups celebrating these affairs.
Plus, Dogs of Instagram is known to team up with companies like Purina and BarkBox to hold contests where specific types of pictures are requested. Keep your eyes peeled for these competitions and jump on the opportunity.
Know their secrets.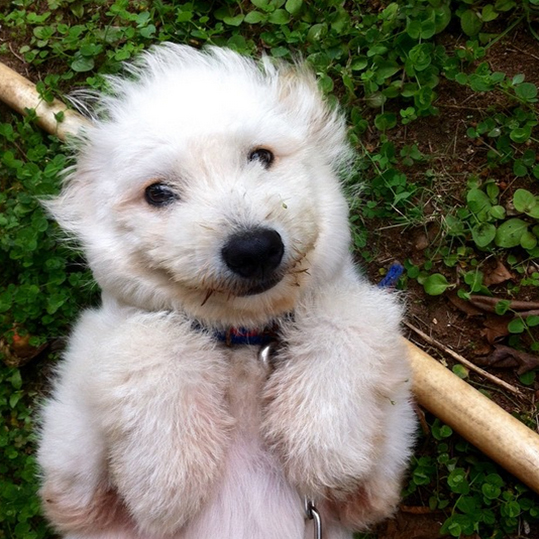 Paguyo tends to post between four to six pictures each day. And she is known to shake things up, as she believes variety is key to keeping viewers interested.
So while puppies always do well, Dogs of Instagram looks to feature all sorts of pooches — young and old. (If you want to just stare at only adorable puppies head over to @puppiesofinstagram.) A standard day may entail a cute puppy, an adventure shot and a classic dog pictures.
Quality, quality, quality.
"Our followers have an expectation about the standard of quality," says Paguyo. "Great picture would be one that is in focus, of high-quality." (And no red demon eyes from too much flash.)
There are some instances where she will let some things slide — one being if the image is an amazing shot.
"If there is a really great action shot or someone catches their dog doing the most amazing thing than we may be okay with a bit of blurriness," she says.
Let the personality of the dog shine through.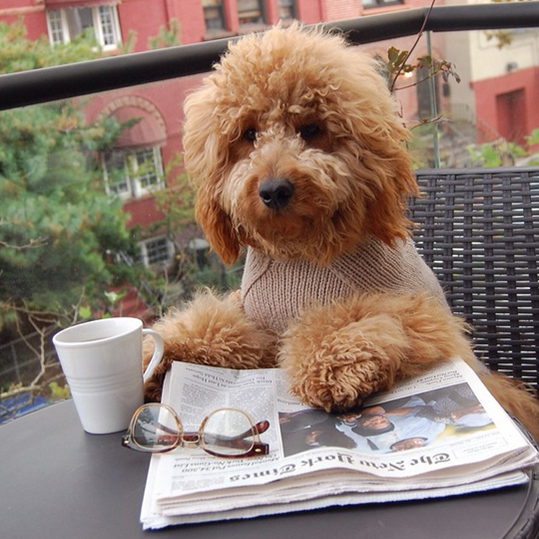 The pic should be relatable to others. For instance, a dog that is cute, cuddly and snuggling up to their owner will definitely resonate with a lot of followers.
Also, Dogs of Instagram takes the story into account, so make sure your caption is original. "Dogify" the pup's story and tell something personal about your four-legged friend.
Related: How Dressing Like Her Dog Helps This Woman Raise Awareness for Shelter Pups