As much as dogs are intertwined with families' lives, New Yorkers might find it hard to make enough room physically for their furry friends in their apartments, let alone find places to be with their pet around the city. This became even more apparent when New York banned dogs from bars, causing the number of places to be social with your dog to dwindle. But new alternatives have cropped up, including Ruff Club, a members-only East Village social club for dogs and their owners.
The club combines dog daycare with a café-like atmosphere that adds a community element to the club. Some make use of the Wi-Fi and complimentary coffee and use Ruff Club as a co-working space to collaborate with like-minded people, while others bond with fellow dog owners over their pets' friendships. These sorts of connections exemplify the vision of Ruff Club's owners to create a new type of dog daycare.
Related: Where New York Dogs Go for Faux Hawks, Fur Dyeing and Everything in Between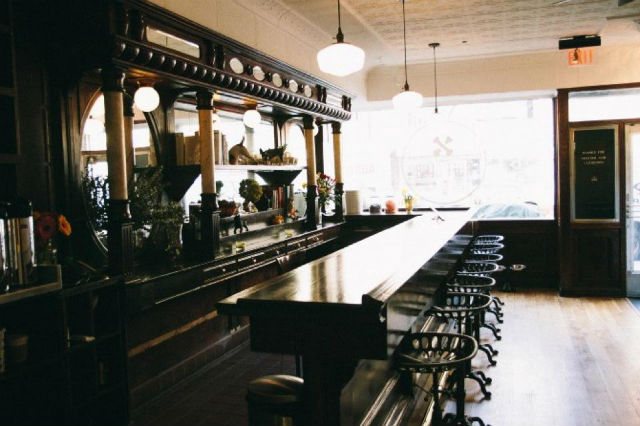 The company began in January 2013 after the husband-and-wife duo of Danny Frost and Alexia Simon Frost, who co-own the club along with Alexia's brother Eli, decided that they were not satisfied with the daycare options available for their own pup, Leo, a miniature Australian shepherd.
"One of the things we didn't like when we had Leo in daycare was we had no idea who the other dogs were that he was hanging out with all day, and we didn't know who the people were that had those dogs," says Danny. "It seemed like pet care could be an opportunity to learn more about your dog — what he likes and how he interacts with other dogs and other people; instead we just felt like we were learning less."
So the couple, who have been Alphabet City residents for nearly a decade, decided to open the club at the site of the former bar Aces & Eights Saloon (and before that Mo Pitkin's) on Avenue A. Alexia made a full career change, leaving her job in talent management, while Danny pitched in even as he continued to work as a lawyer, which he still does today.
When opening Ruff Club, the couple put an emphasis on keeping a personal, family-run feel to the business, as opposed to what they had seen in their experience taking Leo to daycare.
"At most places the owner isn't around and there's an ever-changing staff, but either I or my brother is always here [at Ruff Club]," says Alexia "We have the same staff members, and we really build relationships with members and know their dog's personality."
That emphasis on relationships lends itself well to the East Village/Alphabet City neighborhood, which has a strong sense of community. In the dog world, nearby Tompkins Square Park (known for its famous dog Halloween parade) draws a regular crowd.
"It's a neighborhood where dogs are meshed into the culture, but there was no place to hang out with your dog indoors socially," says Danny, recalling why they decided to open the club.
Walking into Ruff Club, the memories of the former bar there linger, with many of the original fixtures such as the bar itself restored.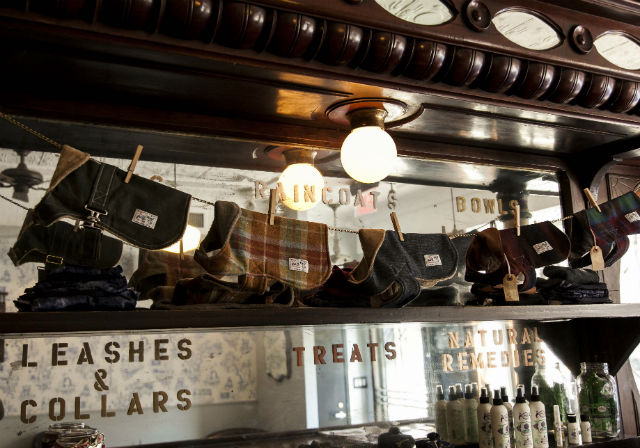 Beyond the bar and tables in the front for humans, small dogs and more docile ones play in a separate enclosed area, with another play area downstairs for bigger, more rambunctious dogs. While the club tends to have more small dogs—roughly 70 percent of the approximately 150 dogs currently part of the club—there's still a wide variety, ranging from a five-pound Pomeranian named Mochi to a 135-pound Newfoundland named Mini.
Related: From Doggie Daycare to Animal Healing and Telepathy, This Place Has Something for Everyone
Members pay a $149 annual fee to have access to the club, meaning they can purchase daycare or boarding services (starting at $34 per day for daycare and $49 per night for boarding) and hang out at the club. Due to the same health regulations that disallowed dogs in bars, Ruff Club can't sell food or drinks, but members can bring in their own fare, even alcohol, and there's always complimentary coffee available too.
Most members come on a regular schedule, especially if their dogs play well with certain other dogs, and there tends to be between 20 and 30 pooches in the building at one time. Still, members can drop by anytime with their dogs.
"We hear from owners that if they're walking their dog within a given radius of this place the dog will drag them here, which is the highest compliment," says Danny. "And we'll see it if we're outside; we'll see a dog barreling down the street to get here. It's very gratifying."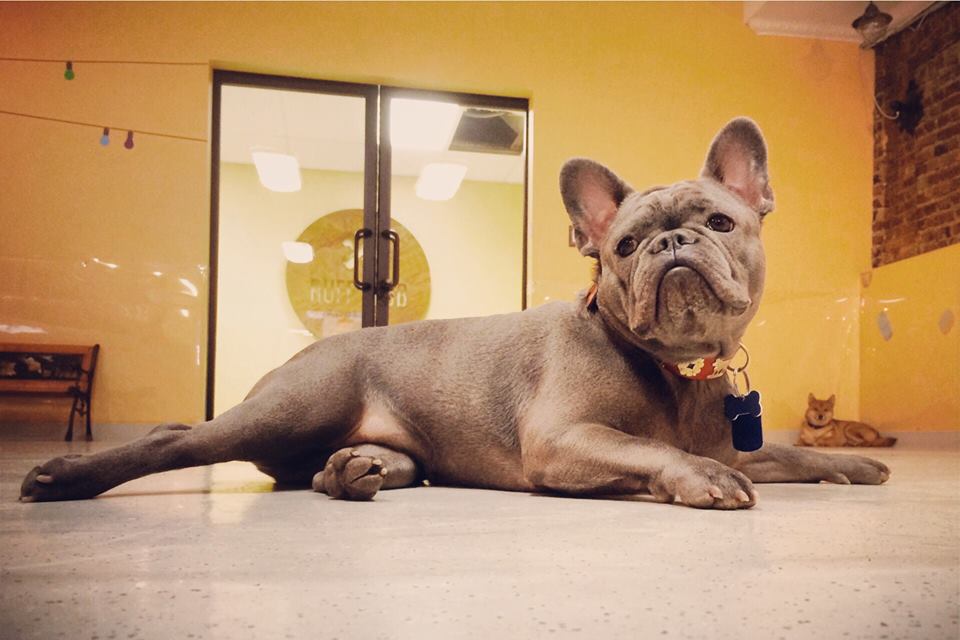 As popular as Ruff Club is with the current dogs, the club has such high demand from other owners to join with their pooches that there's a wait list to get in. However, the wait list doesn't operate on a first-come, first-serve basis, as members are usually added based on size and temperament in order to replace a dog that's left the club.
But for those itching to get a look inside sooner, the club also operates as somewhat of a community center, with public events like a brunch fundraiser for Badass Brooklyn Animal Rescue.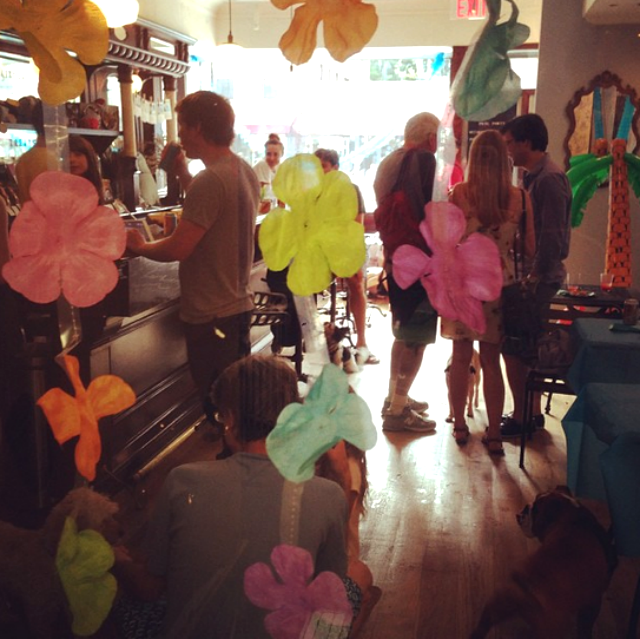 For the most part, though, Ruff Club remains exclusively for members, tying a link between these social animals and their social humans.
Related: Running Paws: For Dogs That Aren't Okay With Just a Walk
Main image via Facebook