A recent complaint lodged with the Office of the Inspector General (OIG) states that bomb-sniffing dogs trained and sent from the United States are dying in Jordan because of neglect and mistreatment.
For years, the United States has sent dogs trained by the Bureau of Alcohol, Tobacco and Firearms to allies overseas through ATF's Explosive Detection Canine Program (EDCP), which is one element of their overall anti-terrorism assistance program.
But in 2016, the State Department founded their own training program called the Canine Validation Center. They contracted an outside contract company, MSA Security, to manage the program and provide resources and personnel. (When reached for comment, MSA Security declined, citing confidentiality).
As of late 2018, the program sent over 100 dogs to seven countries, with Jordan receiving 61 of those dogs.
Related: How One Nonprofit Is Connecting Our Country's Loyal Service Men and Women With Shelter Pets
The Office of the Inspector General (OIG) received a complaint from Dr. Karen Iovino, a veterinarian employed by the contractor, back in 2017. She told NBC4 that she filed the complaint because of the poor conditions she witnessed.
"Unfortunately, we're sending dogs to an area of the world that has a lot of poverty and doesn't always see dogs or animals the way we do in the United States," she stated. "If we're going to gift a dog to these countries, we've gotta be sure they're taken care of." Her complaint alleges that some foreign countries are not providing proper veterinary care and dogs are dying due to medical issues and poor working conditions.
Her complaint resulted in action from a number of federal agencies. A report by the OIG stated that the United States Department of State has not followed the dogs to ensure that there were receiving proper care, and as a result, at least 10 of the dogs sent to Jordan between 2008 and 2016 have died from neglect and poor care, as well as "an overall lack of policies and standards governing the program."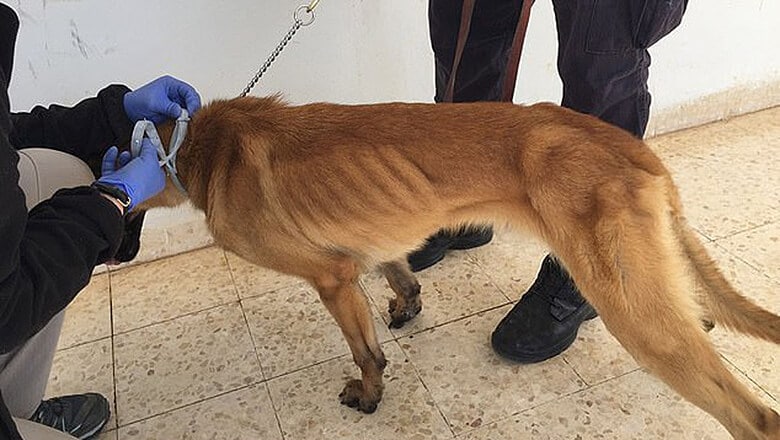 "The Department has expended millions of dollars in antiterrorism assistance funds for the EDCP, but it does not ensure the health and welfare of the dogs after deployment," the report states. "This threatens the dogs' ability to properly perform detection work and also creates risks to their well-being."
It aded, "There continue to be ongoing concerns regarding the EDCP in Jordan, where health and welfare problems have persisted for years. Nonetheless, the Department provided EDCs to this nation before those concerns were resolved."
Related: Homeless Man and His Dog Bike Across Country to Raise Awareness For 'Vets And Their Pets'
Issues such as malnourishment, physical abuse and diseases including canine parvovirus are cited as a main cause of death, and poor conditions have resulted in dogs who have lost the will to live. Dogs have also been forced to work beyond the point at which they are due for retirement. At nine years of age, the dogs should have been adopted by their Jordanian handlers or sent back to the U.S. for adoption. While a CVC veterinarian did find some dogs who were allowed to stop working, they were essentially "retired-in-place at the kennels."
The reports also states an official inspection in 2016 reported that dog teams were "required to search large numbers of vehicles without proper shelter, sanitation, and care." Several dogs have reportedly died of heat exhaustion, including a two-year-old female Belgian Malinois named Zoe who died seven months after she arrived in Jordan. Athena, another two-year-old Belgian Malinois, was found living in a filthy kennel. She was returned to the United States, and photos show her emaciated condition, which is the result of insufficient feeding.
Despite these poor conditions and insignificant improvement in Jordan's ability to care for the dogs, State provided the country with more dogs.
State Department inspectors visited the canine facility in Jordan in 2017 and reported that the dogs appeared to be in good health. However, in 2018, a CVC veterinary team found dogs that were starving. This is particularly concerning with working dogs. According to the Army Field Manual, working dogs "require a diet that is significantly different from that of pet dogs" and that "their work demands much higher levels of energy and larger quantities of essential nutrients."
The team also found dogs infected with parasites, including "engorged ticks, which means the ticks were likely on the dogs for several days." While military working dogs are exposed regularly to parasites, "Dogs housed in kennel settings with poor tick control are at a higher risk for developing parasite-transmitted diseases."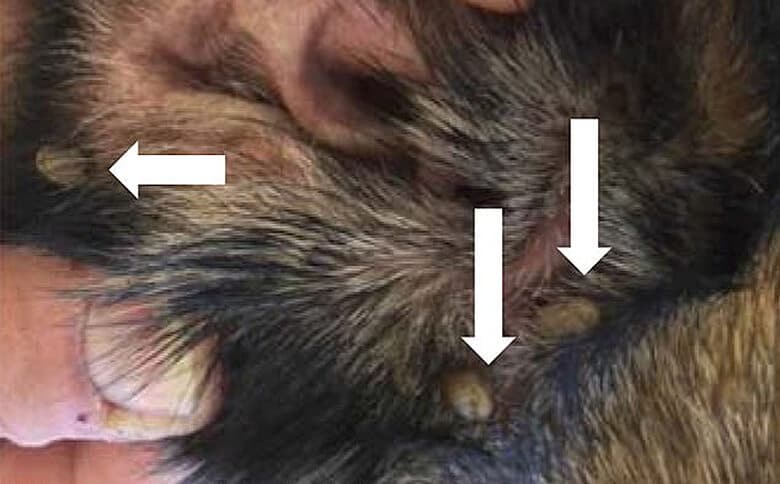 Mencey, a 3-year-old male Belgian Malinois sent to Jordan in July 2017, was diagnosed with a preventable tick-borne disease in February 2018. He was returned to the United States, where he was diagnosed with a second parasitic disease, which caused kidney failure. The CVC had to euthanize Mencey in March 2018.
The OIG report "recommends that the Bureau of Counterterrorism and the Bureau of Diplomatic Security cease providing additional canines to Jordan until there is a sufficient sustainability plan in place to ensure their health and welfare." The Department did not agree with the recommendation.
Related: George H.W. Bush's Service Dog Sully Lays By His Casket In Photo With Caption 'Mission Complete'