On Friday, Animal Care and Control of NYC held its eighth annual Spring Fling at the stunning National Arts Club in Gramercy Park to help raise money for the organization. The event brought in record attendance as guests mingled, enjoyed light bites and an open bar while discussing their passion for rescuing animals.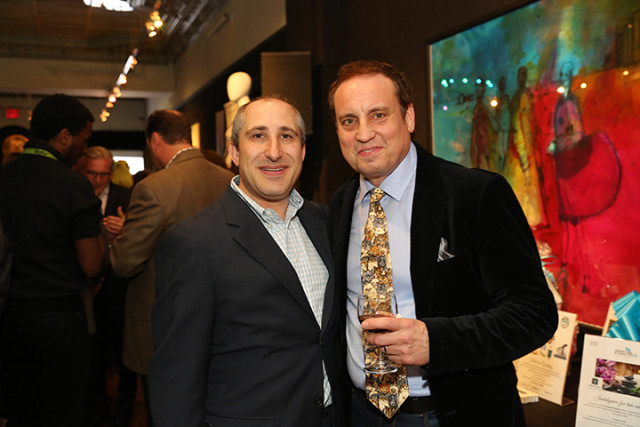 They also participated in a silent auction in hopes of winning such prizes a 4-night stay in the 5-star exclusive Parrot Cay in Turks and Caicos, a signed Modern Family script from all cast members and a Mulberry bag. Christie's auctioneer Katelyn Norris and Shangela from RuPaul's Drag Race shared the duty of getting guests to bid.
Related: Sophie Gamand and Others to Be Honored at the Animal Care Centers of NYC's Kindest Dinner
And guests also had the opportunity to hang out with some amazing pups and cats in the mobile adoption van.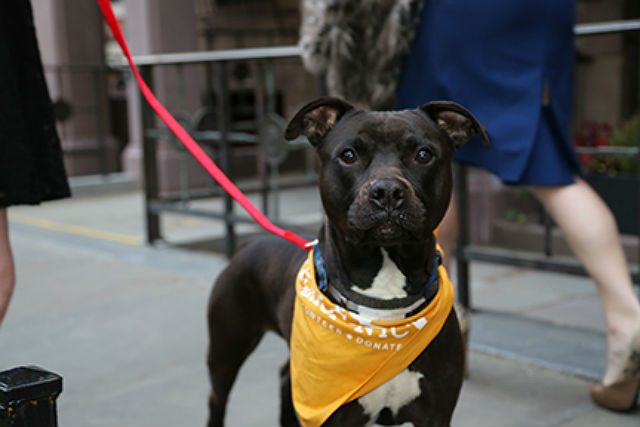 While the sold-out event raised a lot of money for the organization's effort to rehome homeless dogs, cat and bunnies and all 250 attendees were in good spirits, executive director Risa Weinstock did acknowledge during her thank-you speech that there were sources "making our jobs more difficult." The rescue group has come under scrutiny in a recent audit from comptroller Scott M. Stringer, media coverage about its computer glitch causing dogs to be put down even as people were ready to adopt them and a Facebook group criticizing the nonprofit, including attacking David Kass — Department of Health representative that sits on the AC&C board — for what they cite as stalling on the building of a Queens and Bronx shelter.
Related: Animal Care & Control of New York City Is Getting a Much-Needed Makeover
But Weinstock says, "These distractions are temporary and certainly don't hamper the enthusiasm and pride everyone at ACC has towards our mission of finding as many homes as possible for the abandoned and homeless animals of New York City."
She remains focused on the future, asking for continued support and states the "ACC is stronger than ever, more determined than ever and committed every day to give the animals in our shelters the best chance possible to find a forever home." Weinstock told us there were big plans in 2015 to keep the organization moving forward including increasing adoptions and continuing to enhance the level of care for animals at the AC&C of NYC. These initiatives come after 2014's projects, including dog playgroups, cat condos, mobile adoption centers and decreasing the intake of surrendered animals through counseling services. The nonprofit also announced last year plans to build a playground for dogs in the Manhattan and Brooklyn shelters.
Related: NYC Animal Care & Control's Benefit Helps Shelter Dogs Have Some Fun
The AC&C made strides on Friday night and Weinstock couldn't be happier to be part of a community of supporters.
"There are plenty of people who say 'they love animals' ….and then, there are those who put those words into action, she says. "It was wonderful to gather with so many of New York's Kindest — those who stand up and support us by adopting, volunteering, fostering, donating and advocating on our behalf and on behalf of every animal in our care."