After seeing a high disregard for dogs in her area and many destined for euthanasia, Carol Skaziak couldn't take it. "So many dogs are just thrown away like trash," she tells CBS Philly.
With a background in police work, Skaziak launched Throw Away Dogs, a Philadelphia-based program, in 2014. The nonprofit rescues shelter dogs with a high play drive and trains them to work with police departments in narcotics units and patrolling.
Related: Pit Bull to Join New York Police Force's K9 Unit
The hope is to give abandoned dogs a second chance while also helping police departments reduce costs. Often K-9 dogs are bought from specialized breeders, with many coming from Europe. The costs can range from $5,000 to $10,000 per dog, Skaziak told NBC News. But the pups trained in the Throw Away Dogs program are free to departments in need of a K-9.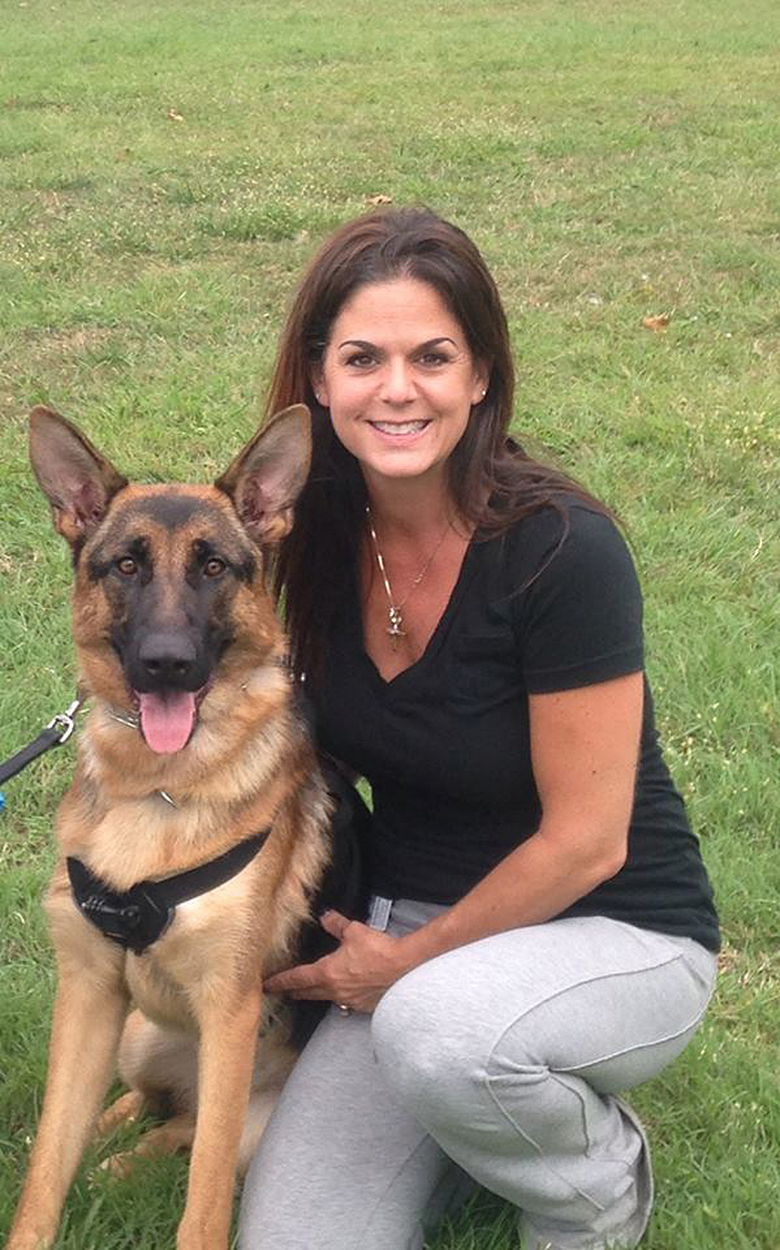 Since its inception, nine of the 12 dogs rescued and rehabilitated have gone onto work in police departments across the country. (The other ones were adopted to loving families.)
One of those dogs was a German Shepherd named Sonji. On her first evaluation, she failed.
"I started my evaluation on Sonji and knew within five minutes this dog wasn't what I was looking for. She wasn't focused and had no desire to hunt for her ball," Skaziak writes on Facebook. "I worked with her for so long hoping she would show me something. It killed me to have to walk away and leave her there. I was heartbroken."
Related: Anderson Cooper Pays to Protect Entire Police Department's K9 Unit
A month later Skaziak returned to the rescue to check out another dog. After the evaluation, volunteers asked Skaziak if she would like to give Sonji another try. She is glad she did.
"Sonji was a completely different dog and performed and passed my evaluation with flying colors. Her focus, ball drive, hunt drive and prey drive was off the charts!" she says on Facebook. "It was at that moment I knew there was a spark inside her and it just lit up! She was loaded up and headed back to my home to start her Throw Away Dogs Project journey."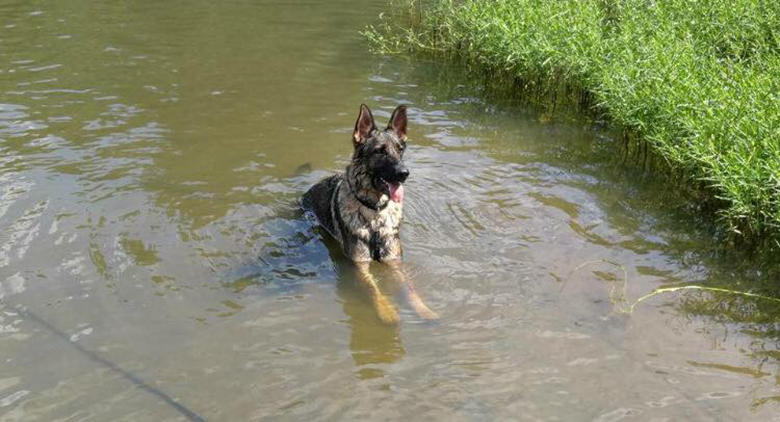 Now the dog has completed her narcotics training and is on the streets working.
To get dogs like Sonji in tip-top shape, the program has many police officers on its team to assist with the selection of the dogs, training and the K-9 police application process.
"A rescue dog has the same qualities as an imported dog," Skeziak she tells the outlet. "I have seen it, I have proved it and I will continue to do that."
Related: After Public Outcry, Retired Officer Gets to Buy His K9 Dog for $1
Check out the video below:
Main image via Facebook/Throw Away Dogs