Even dogs can be put on a naughty or nice list. And for a pup named Ben, he may not be getting any presents from Santa this year.
The Golden Retriever is a therapy dog for The Franklin Police Department in Massachusetts. While he usually is a good boy, providing support to those who need it and making appearances at schools, come this holiday season, he decided to get into a bit of mischief.
Related: To Help Cops Cope With Burnout, Police Department Welcomes Comfort Puppy
The police team had been collecting toys to be shipped off to a charity that provides presents to families in need. But Ben wanted in on the action, too.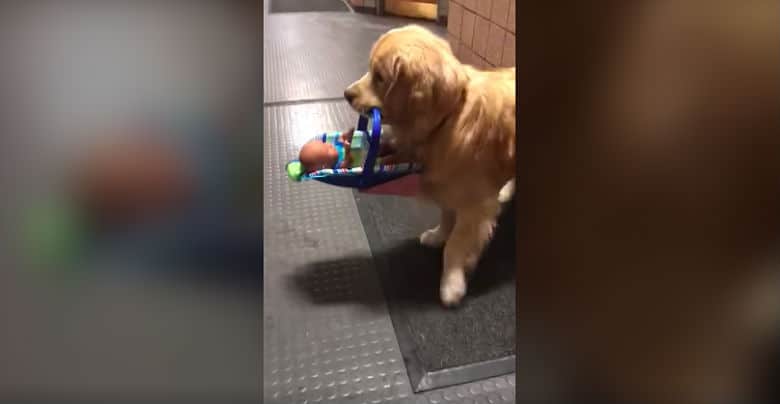 In a video, you can see the dog gingerly pick up a toy doll and carry it down a long corridor to a secret toy stash.
"You're priceless," an officer laughs. "He's gonna stockpile them toys over there. He keeps bringing them in here."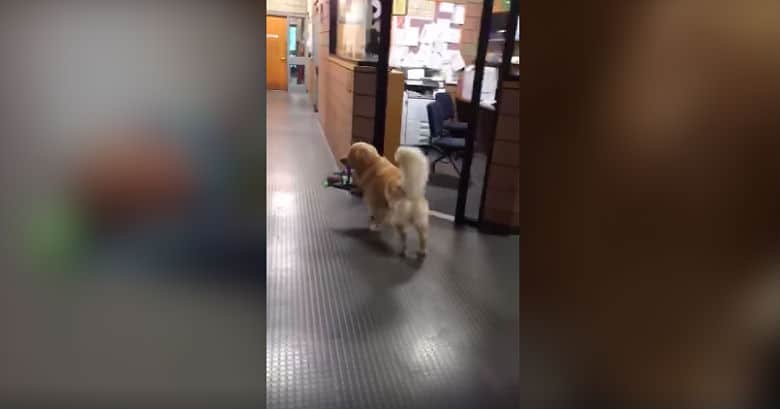 "When Ben saw the toys, he thought they all belonged to him," Deputy Chief James Mill told Boston 25
Fortunately, it wasn't too hard to fix the problem.
"It was an easy solution," Mill told the outlet. "Ben is now banned from this room. I mean, he's gotten his slobber all over them at this point so the police department has replaced them."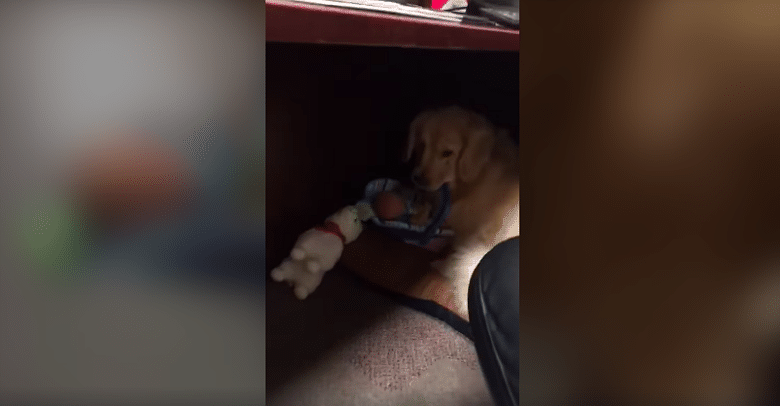 Related: Police Dog Failure Lands Best Job Ever
While stealing is definitely a crime, we think Ben may get off easy.
"He has the run of the station and it's amazing. It's amazing. He's like that guy who shows up to the party that everyone loves and seriously if Ben walks in, it's like a ray of sunshine," Mill said.
Watch the full video below: