Hundreds of dogs who were saved from a life living in deplorable conditions now have a second chance.
The Humane Society of the United States received a tip in December that approximately 100 dogs were living on a property in Madison County, Ark. in what many believe was a puppy mill.
After determining it was a credible piece of information, the organization got the Madison County Sheriff involved, which served the breeder a search and seizure warrant for the property. What they found was heartbreaking.
Related: Boston Is the Latest City to Ban Pet Stores From Selling Puppy-Mill Dogs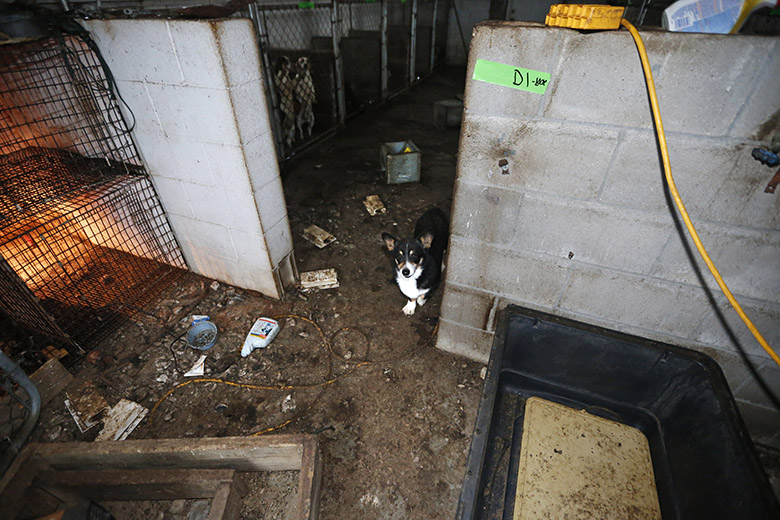 Inside the compound, 295 dogs were living in filthy conditions with many living in their own feces and urine and no access to water or food.  Some dogs were better off than others.
Related: Two Huge Puppy Mill Raids Save More Than 200 Dogs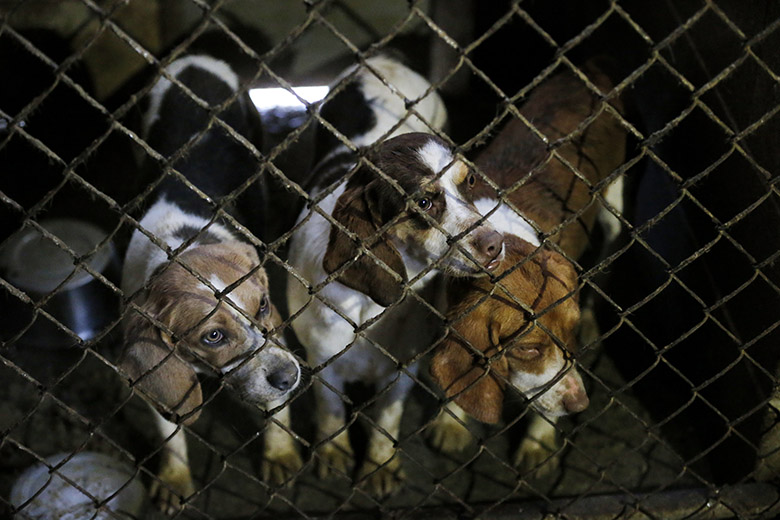 "Carcasses of dead dogs were strewn across the property, including a mummified puppy in a cage with a dead mouse. Some animals were so sick that they could barely move. There was a pug with a busted eye, and a puppy so malnourished that he was unable to properly use his front legs, who we named Daniel," Jessica Lauginiger, the puppy mills response manager for HSUS's animal rescue team, told This Dog's Life. "A little poodle had a mat on his back as big as his body. A few dogs had nails so long they had curled back into their pads, undoubtedly causing them acute discomfort and pain."
Officials found several different types of breeds including German shepherds, poodles, Chihuahuas and boxers, along with a range of ages – from puppies to senior dogs.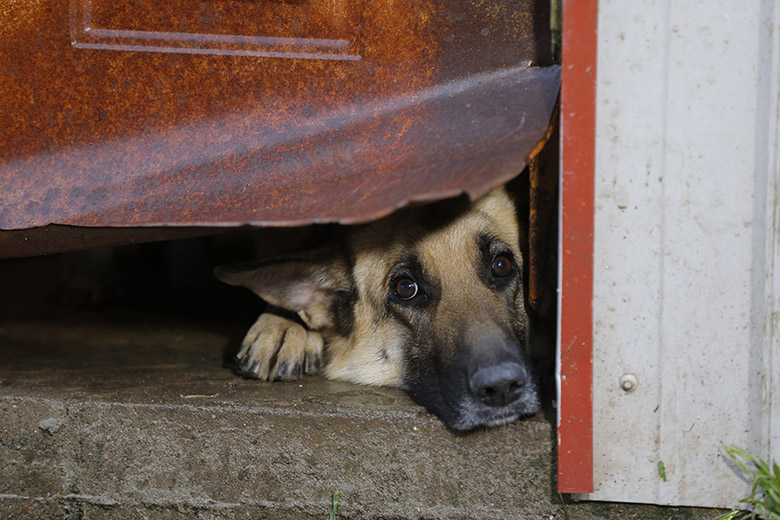 The owner of the property, Joyce Johnson, was arrested and charged with TWO counts of animal cruelty.
Arkansas is considered one of the top 10 puppy mill states in the U.S., and the only one without any regulations.  The state has approximately 700 and 1,000 puppy mills in the state, according to the HSUS.
"Weak state laws on the inspection of such facilities have made Arkansas a hotbed for puppy mill breeders," says Lauginiger. "Arkansas doesn't license and inspect commercial dog breeders, allowing facilities like these to remain invisible even as they keep the animals in deplorable, cruel conditions."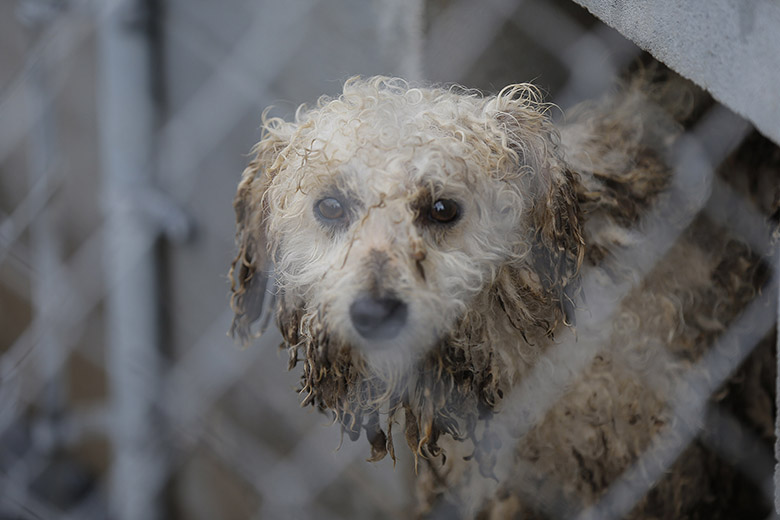 The dogs are currently receiving medical attention and will then head to rescues where they will be adopted out.
Related: A Puppy Mill Survivor Named Harley Is Awarded "American Hero Dog"