A dog named Miracle who spent more than three weeks trapped under an air conditioner after Hurricane Dorian devastated the Bahamas has found his forever home.
On Oct. 4 the dog was discovered after a drone that can detect heat was flying over the demolished area. Unable to move under the weight of the air conditioner, building debris and broken glass, the approximately 1-year-old dog almost didn't make it.
"Miracle survived on a mud puddle filled with rainwater," says Chase Scott, a spokesperson for Big Dog Ranch Rescue, the Florida rescue organization that saved the dog. "With his skeleton body, he was unable to walk or stand, but his tail was still wagging. He was physically near death, but emotionally still loving."
Related: How You Can Help the Dogs Impacted by Hurricane Dorian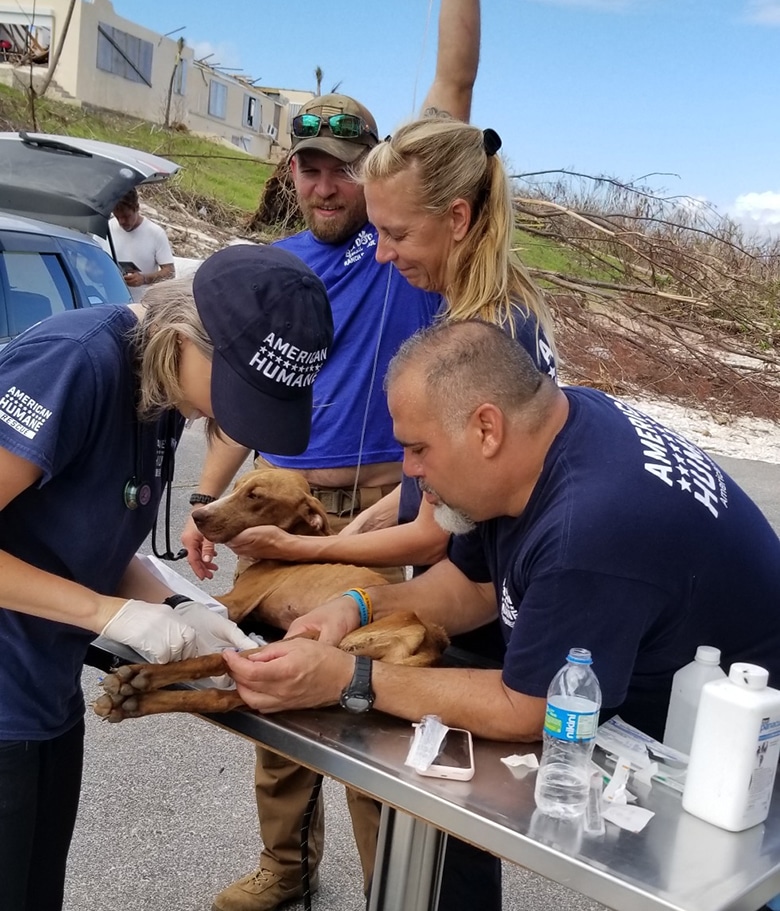 The dog was immediately flown to Florida, where he was treated for a number of conditions, including parasites, dehydration and infections. He was also extremely underweight, with volunteers believing he lost about 50 percent of his weight.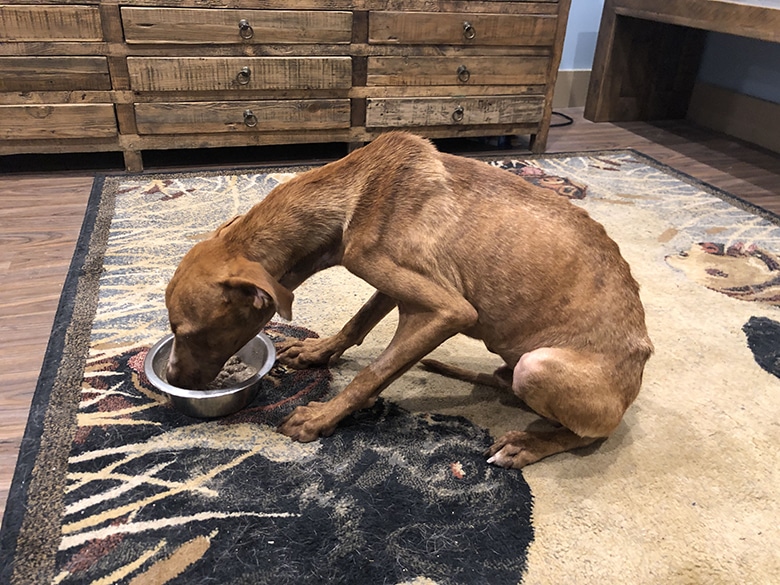 During his recovery, the team worked tirelessly to help Miracle slowly gain weight — only feeding small meals every two hours — and build up his strength to be able to walk through massages and physical therapy sessions.
It was also during his recovery that a family, the Beatys, would drive an hour from their home in Palm Beach to visit Miracle. They had recently lost their home in the Bahamas and were looking for ways to help. Out of the 10,000 applications of people looking to adopt Miracle, the rescue organization believe they found their match.
Related: 5 Heartwarming Stories of People Rescuing Dogs in the Aftermath of Hurricane Harvey
"They have three small daughters, and when they first visited, Miracle immediately responded to them," Scott tells This Dog's Life. "The family visited many times during his recovery, offering to baby-sit him whenever we need them to, so a life of being spoiled by this young family was perfect for the dog that had been through so much."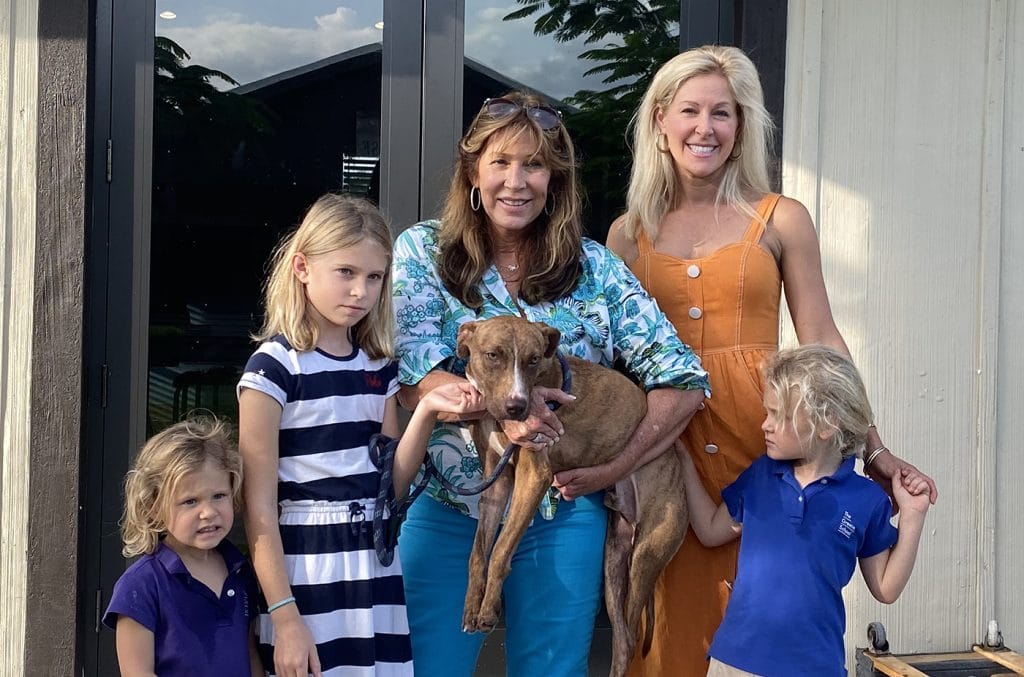 Miracle is one of the 150 animals Big Dog Ranch Rescue saved in the Bahamas after Dorian struck. The organization has started the Miracle Fund to help other dogs in need.
"Miracle has inspired so many people around the world and represents courage, hope and love — the best qualities in all of us," says Scott.
Related: When Disaster Strikes, Here Is What Should Be On Your Dog Emergency Checklist