If you keep up with dog food recalls, you have probably heard of Dave Baker, or at least are aware of his work. A longtime pet food safety advocate, Baker has intensely been tracking pet food recalls for more than 10 years and delivering timely, insightful alerts to more than 30,000 pet parents through his newsletter, along with visitors to his website Petful.
"The key thing people should know is that when you subscribe to Petful's recall alerts, you can rest assured that I'm watching out for you and your pets," Baker tells This Dog's Life.
Related: Before You Start Your Dog on a Raw Diet, Here Is What You Need to Know
His passion for helping dog parents all around the world started from a personal experience.
In 2003, Baker took over care of Hobbs, a sweet 3-year-old Basset Hound affectionately known as "the Shaquille O'Neal of Basset Hounds" for his extremely long legs. Baker and Hobbs did everything together — they were, without a doubt, the best of friends.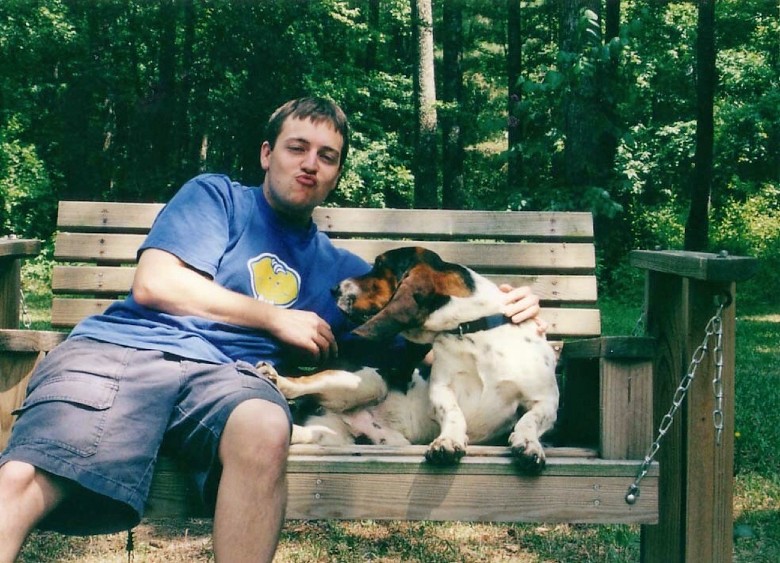 Four years into their inseparable bond, though, a trip to the dog park would change Baker's life forever. His beloved Hobbs had picked up and swallowed a chunk of wood.
"Two surgeries at the best animal medical hospital in the city couldn't save him, and I had to let him go," Baker says. "Making that decision was the hardest thing I have ever had to do. But out of that deep, unexpected heartbreak, I discovered a passion for helping pet parents everywhere."
Petful was born soon after. The website is devoted to animal welfare and helping pets live happier and healthier lives. Baker, a longtime journalist and editor who had been part of a Pulitzer Prize-winning team in New Orleans for coverage during Hurricane Katrina, quickly began focusing on pet food recalls after learning about the melamine pet food recalls in 2007 that resulted in thousands of dogs and cats dying from the industrial chemical. He started paying closer attention to pet-food safety and writing about it on his website.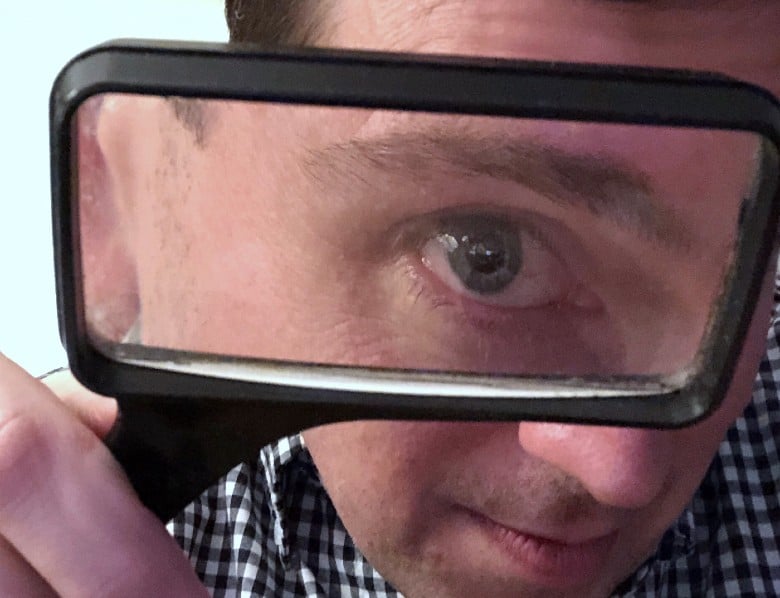 As recalls happened, he'd print the announcements, compile them and organize them in folders. Baker started a new folder every year and refers back to them to this day to see if there are any sort of trends. He has since refined his process to where he has essentially become the king of pet food recalls, ensuring every recall he sends is informative, accurate and personable.
Related: Breaking the Mold: How This Vegan Dog Food Company Is Taking on the Big Brands
"When it comes to dog food recalls, I'm a teeny bit obsessed. Well, maybe a lot obsessed. A lot of guys are sports nuts—they get bogged down in batting averages or winning percentages or whatever," Baker says. "Pfft. Me? I'm over here drowning in dog food."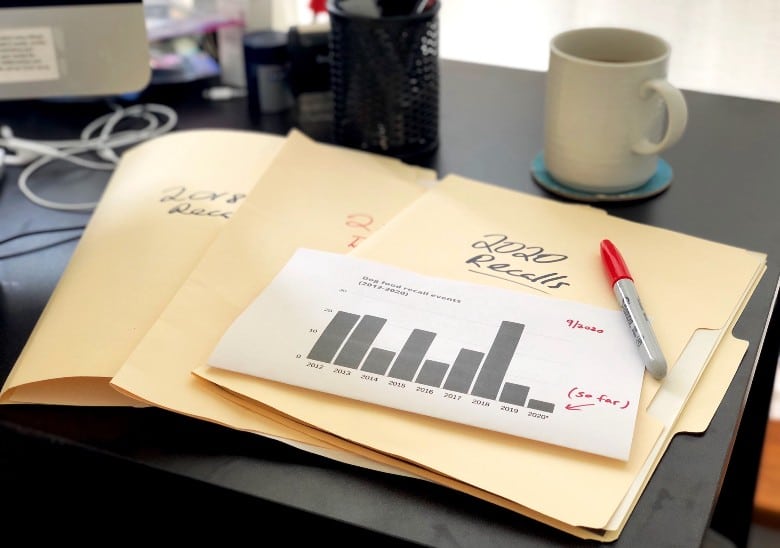 In one particular instance, he raced home from the gym after getting a text from a trusted source about a dog food recall. According to his source, several dogs became sick due to excessive amounts of beef thyroid hormone in the brand's food. Within less than an hour of receiving notice, Baker had sent his recall alert email to his thankful subscribers.
"I always try to get my recall alerts out as soon as possible, because time is of the essence when pets' lives are at stake," he says. "Often, my subscribers get alerted days before that recall is publicized on the nightly news. Sometimes my alerts go out even faster than the FDA's own alerts."
What initially started as a hobby for Baker has now become a go-to resource for thousands of pet parents. His team has expanded to include an editor-in-chief, writers, expert contributors, a designer and a discussion manager.
The most fulfilling part about what Baker does, he says, is saving pets' lives.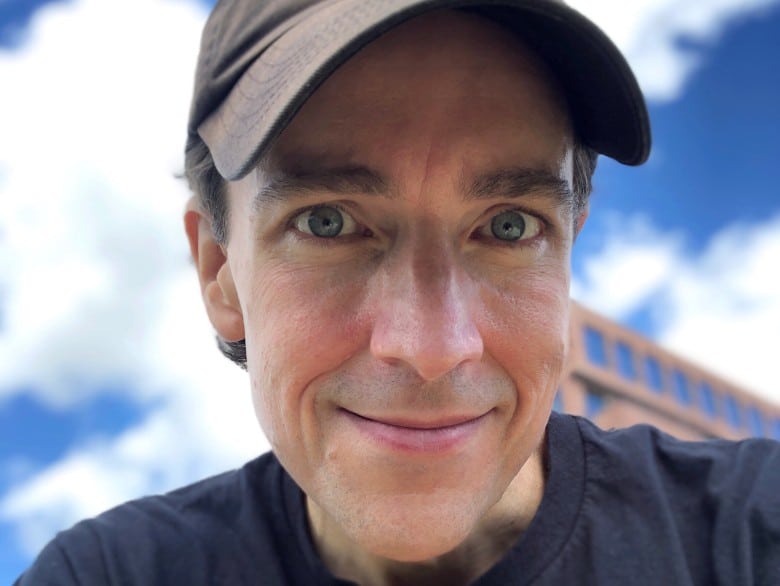 "And I don't mean figuratively; I mean literally saving their lives," he says. "I have people write in and say their dog was gravely ill, not even the vet could figure out what was wrong, and then they got my recall alert and saw that they'd been feeding dog food tainted with a dangerous chemical that had already killed other pets. And once they stopped feeding that food, their dog was bouncing back to normal."
Baker plans on continuing to obsess over pet food recalls in the coming years. He has even been digging up past recalls to research brands. He admits that even he's not quite sure why he's "so excited to discover a recall that happened decades ago."
He advises owners to keep up to date with food recalls to be aware of what's happening with inspections and ingredients. And while not every recall is a matter of life or death, he says, it's important to know why food was recalled to determine whether we, as consumers, want to continue buying it.
So, how can you be sure the food you're buying is safe for your pup?
Here are some tips Baker shared with us:
Read your dog food labels.
Baker suggests looking for the nutritional adequacy statement on the label to make sure the food is complete and balanced for your dog's current life stage.
Reading the ingredients list is also important, so you know what you're feeding your pup. And make sure to talk with your vet to discuss your dog's individual needs and health concerns.
Always check the expiration date.
"The farther off into the future the expiration date is, the fresher the food is. At least one year from now is a good guideline. And if you have any expired pet food at home, throw it out now," Baker says.
Don't buy dented cans or torn bags.
Damaged packaging can result in bacteria contaminating the food. It's best to be as safe as possible and not risk feeding food that can potentially be harmful to your dog.
Visually inspect the food each time you feed it to your dog.
Baker recommends getting used to how your dog's food looks every day. You should check for signs of mold or foreign objects, such as pieces of plastic, bits of glass and bugs. (It can happen!) Smelling your dog's food can also give you a good indication of how it's supposed to smell.
If the food doesn't smell or look how it usually does, don't feed it to your dog. Call the pet food company in case you have any questions.
Related: Do You Know About the 25% Rule for Dog Food?
Always wash your hands after handling any dog food or treats.
Prevent salmonella infections with a simple hand wash. Thoroughly washing your hands with soap and water is an easy way to ensure the safety of everyone in your household.
Pay attention to your dog.
"Are they suddenly reluctant to eat their usual food? That's a sign that something isn't right, either with this batch of food or with your pet's health in general," Baker says. "Discuss this with your vet if you are concerned at all."
Keep up to date with pet food recalls.
If you discover the food you thought was safe for your dog is recalled, Baker suggests to stop feeding it. Throw it away immediately or return it to the company for a refund.
"Just as with human food, this is very serious stuff — dogs can and certainly have died after eating dog food that wasn't safe," he says.
If a brand has recalled limited packages of its food, should you not feed that brand ever again?
Not necessarily.
Baker advises dog owners to read a brand's recall announcement for the full details and to look at the full recall history for that brand.
"Is this an isolated incident that was dealt with quickly, appropriately and in an honest and transparent way? Or does the company have a long history of safety issues, previous recalls and obfuscation? That's a really important distinction," Baker says.