A dog lover running for city council in Iran could face 60 lashes for owning a pet.
Veterinarian Payam Mohebi is hoping to grab one of the 21 seats on Tehran's City Council this Friday, but he faces a bigger challenge than just trying to beat out the more than 8,000 candidates also vying for a spot.
Dr. Mohebi has been campaigning around the city, hanging posters of himself alongside a stray dog, according to The New York Times. While people in the U.S. would think this sort of image depicts compassion, warmth and friendliness, in Iran's capital, it could result in 60 lashes.
Related: Stray Dogs Provided Shelter in Mall During Freezing Weather
For years, the country has viewed dogs as impure, because it is considered un-Islamic. And while there has been a societal shift in dog ownership, the political system continues to punish people for having a dog. Indeed, three years ago, Parliament passed a law increasing the fines for owning a dog to $2,500, punished owners with 60 lashes and killed the animal, according to the outlet.
Stray dogs are shot, buried alive or injected with acid to die a painful death.
And last year, it was reported that police in Tehran did a massive round up of pets, throwing the animals in a kind of pet jail, where owners were unable to pay for the fines to release them.
"We have one million pets in this city — what are they thinking?" Dr. Mohebi told the Times. "There is a massive gap between our politicians and us."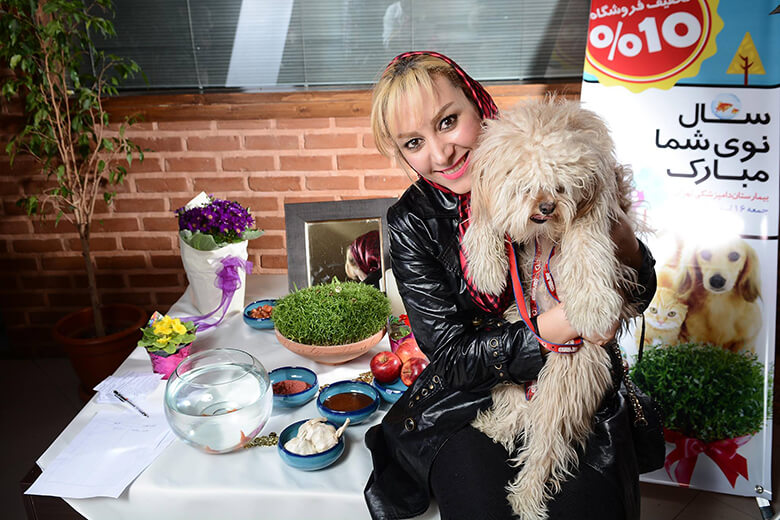 If elected, Dr. Mohebi will end the killing of animals.
"I'm doing this so that one seat in the City Council will be for the animals," he told the outlet. "They live with us, we love them, they have rights too."
Related: Iranian Soldier Hailed National Hero After Losing His Leg While Saving Dog From Minefield