Istanbul, Turkey is experiencing extremely frigid weather with heavy snowfall and temperatures plummeting to below freezing. With these crippling conditions, stray dogs risk freezing to death. Thankfully, many Good Samaritans are providing a helping hand to these pups during this time.
Related: Every Night, Coffee Shop Opens Its Door to Stray Dogs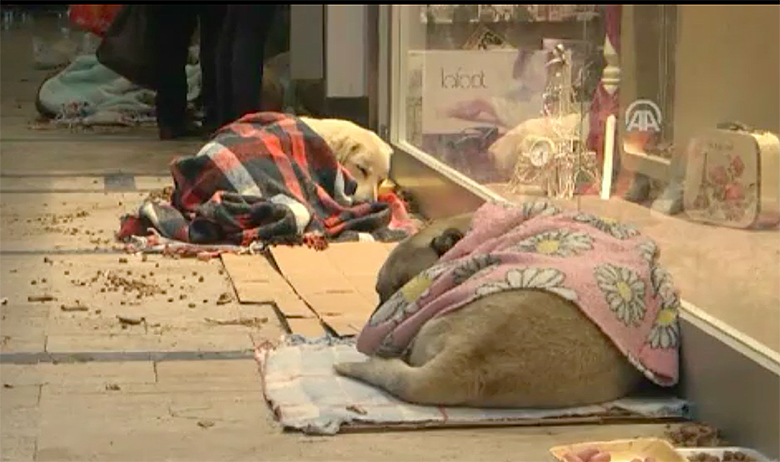 Ali Celik captured this image in front of a shopping mall Bakırköy, where the dogs are not only provided shelter but people brought blankets and food for them.
"All of us, if we can help as much as we can, all the stray animals will be in good shape and the street animals need help all over the world," Hayvansever Ece Öçal told CNN Turkey (in translated English.)
Related: Dog and Man Found Each Other While Living on the Streets, Now Share a Home Together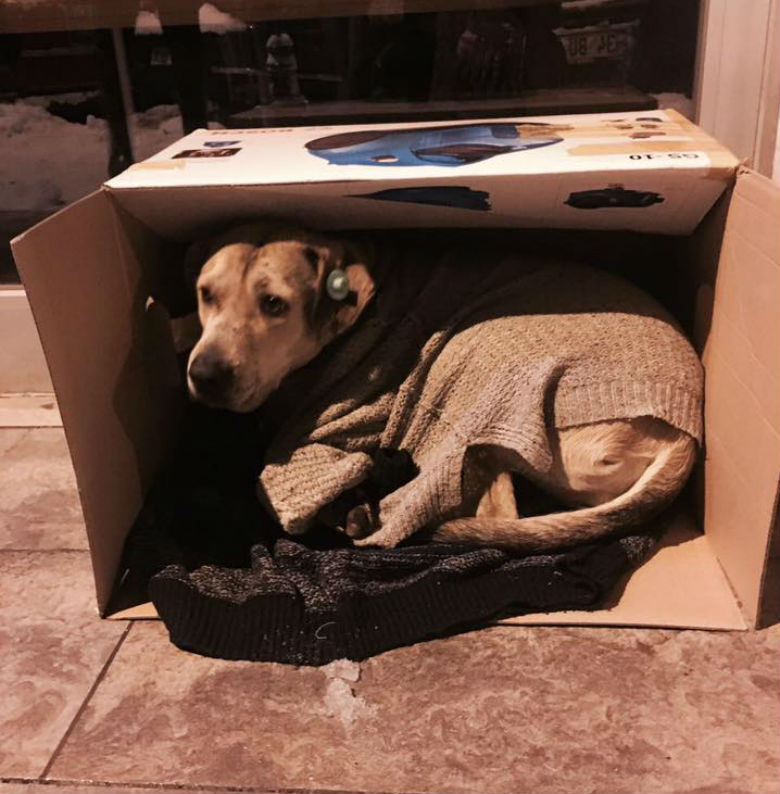 Shop manager Azeri Iran also made room for the stray dogs, allowing them to stay in her store. She captured a few of the images and posted on Facebook.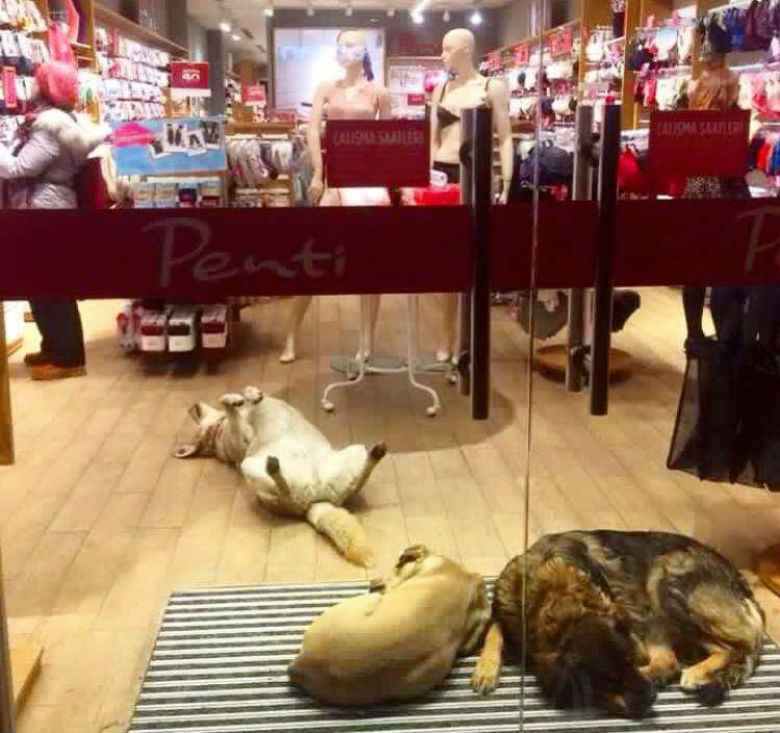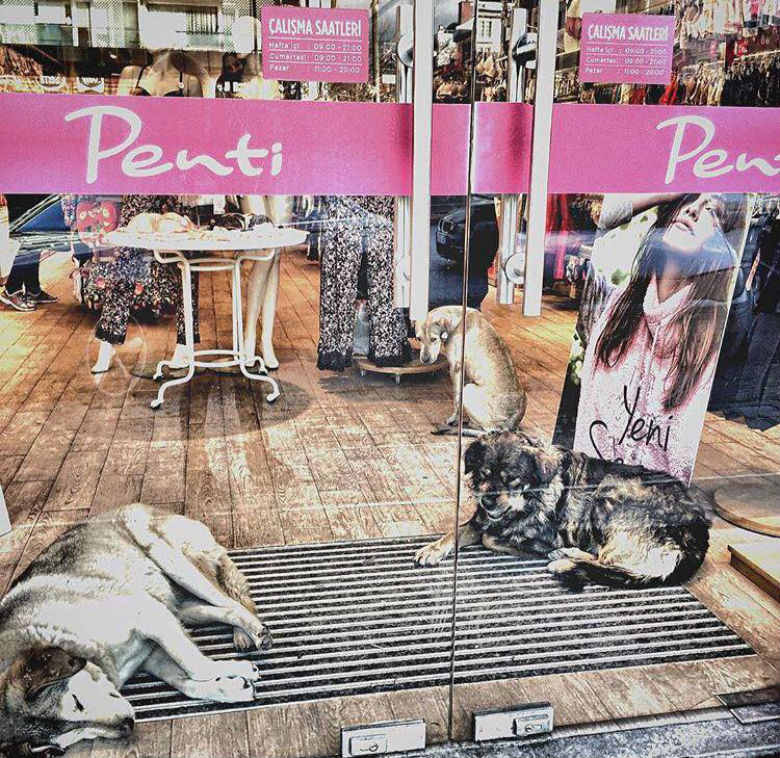 "Don't forget that only true love warms," She wrote on Facebook.
Here's a clip of the dogs from CNN.