A golden retriever in Australia acts as a family's personal mail-delivery service, retrieving letters every day from the mailman. She enjoys it so much that when there isn't any mail, the postman hand writes little notes for the dog.
"She LOVES getting the mail and runs it straight upstairs to give to her owner," postal worker Martin Studer tells This Dog's Life. "She's a good girl."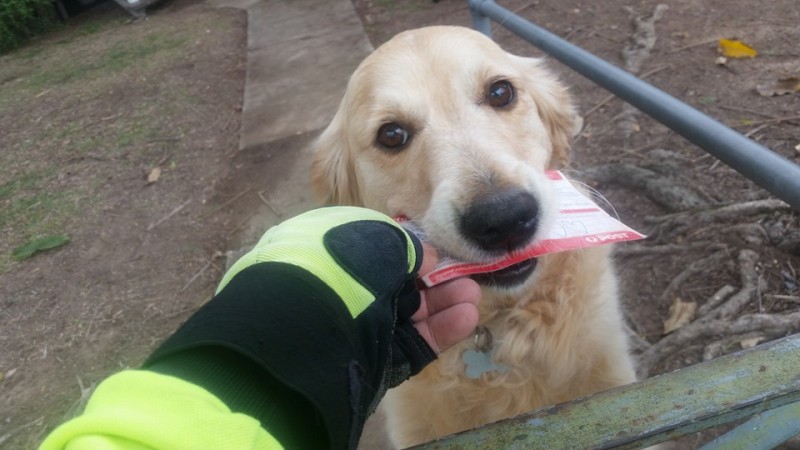 Related: Every Day Mailman Takes the Time to Hug 'Unapproachable' Dog
When Studer started on this route, the family told him about Pippa's special task.
"Her owner introduced me and told me to give her the mail, he says."She loves it! She thinks it's her job as part of the family!"'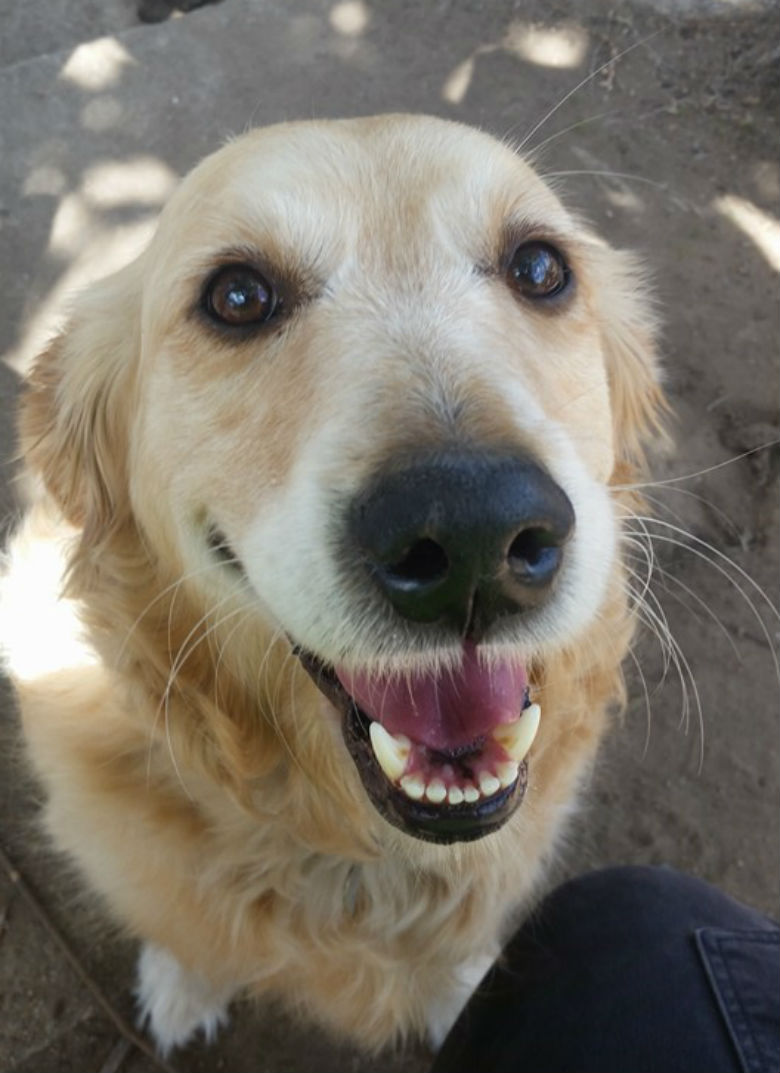 But one day Studer didn't have anything to give her, so he got creative. "I didn't have anything, so I wrote on a parcel delivery card," he says.  Although, he usually just writes "For Pippa" for her special day he gave her a birthday card with biscuit.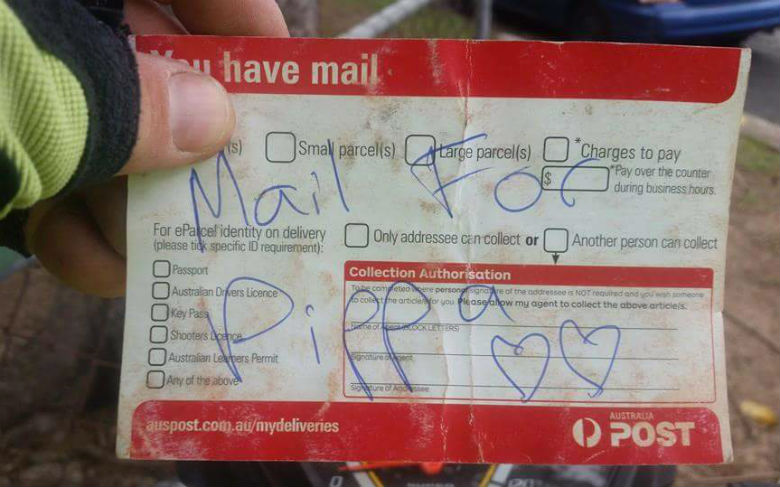 Related: Child Pens Letter to Dog in Heaven and Receives Touching Response
Pippa isn't the only one that gets the VIP treatment from Studer. Other friendly pups get pats, pictures and treats (with the owner's permission). And during Christmas, "every dog on my run gets a tennis ball marked 'to dog from postie,'" he tells us. "I like to make people and dogs happy. That's why I love this job."
And lots of people love what Studer is doing. Since he posted the original photo of Pippa on Facebook, it has been shared more than 4,000 times.
Related: The Reason Why Your Dog Gets Excited Every Time You Open the Door