Dog treats can offer all sorts of benefits — better breath, shinier coat and stronger bones, to name a few. But one dog treat company may have the best benefit of them all: supporting those with disabilities.
Good Reasons makes human-grade, all-natural treats for our four-legged friend while providing job opportunities for people with autism and other developmental disabilities.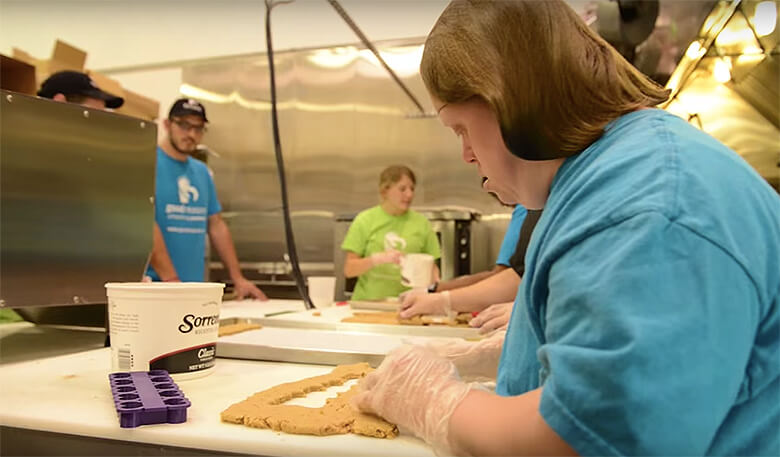 Related: Boy With Autism Brings His Mat Every Week to Shelter and Reads to Dogs
"Having employment at Good Reasons gives them a sense of purpose and scheduling to their life," says Vicki Sylvester the CEO of Community Based Services, the nonprofit organization that formed Good Reasons, tells This Dog's Life. "They love coming to work and being a part of a team where they know they are making yummy, healthy treats for dogs. They also get to make friends and earn money, which they take great pride in."
With six flavors of dog treats — including Pumpkin PB Pieces and Tummy Ticklin Turkey — everyone does their part.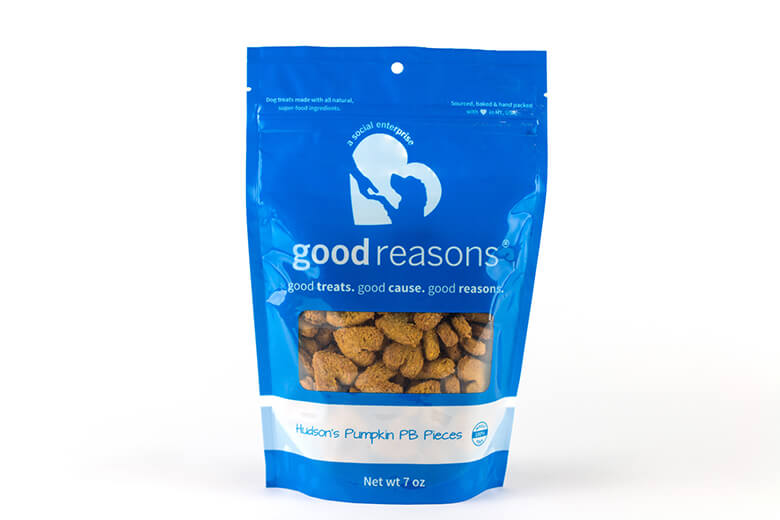 "Our GR team have various roles, some people are part of the baking team, and others are part of the packing team," says Sylvester. "We also go out to in-store displays and promote the product and mission which our employees are a part of."
Related: Dharma Rescue Gives New Purpose to Disabled Dogs Saved From Death Row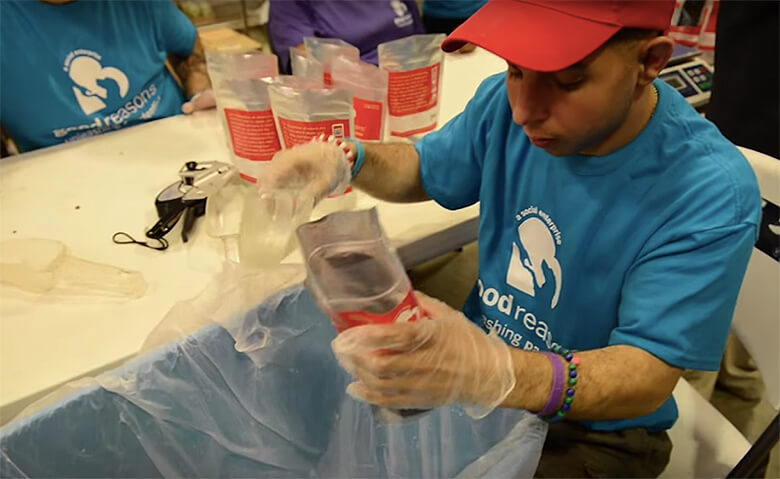 Based in Westchester, NY, Good Reasons launched in 2014 after the state of New York pushed for more businesses to hire people with disabilities. Its parent organization, CBS, felt it could play a pivotal role – and with Good Reasons, it has.
"Our mission is what drives us — knowing we are helping people find a sense of purpose in their life is rewarding," says Sylvester.
While just like every company Good Reasons faces a number of challenges in the competitive pet market, it continues to expand. After recently moving to a larger facility, the Good Reasons' team is able to fill big orders for BarkBox and QVC, to name a few. But it isn't just getting more treats into dog owners' hands that inspires Sylvester. "Seeing how much joy our team gets from their role within the company gives us motivation to keep growing."
For those looking to support Good Reasons, head over to its website to learn more about the dog treats and the team.
Related: After Man and His Service Dog Couldn't Find a Job, Lowe's Welcomes Them to the Team