Last week, dogs in London were treated to their own special art show with a ton of interactive pieces they could enjoy.
Dubbed the "world's first ever contemporary art exhibition for dogs," the installation included a lot of cool pieces only dogs would truly understand. There was the giant ball pit in a dog bowl, an open car window simulator, a Frisbee on a multimedia screen, water jets and a number of paintings designed with dog's color limitations in mind.
Related: French Bulldog Miss Pickle and Her Mom Break Down Art Basel for Us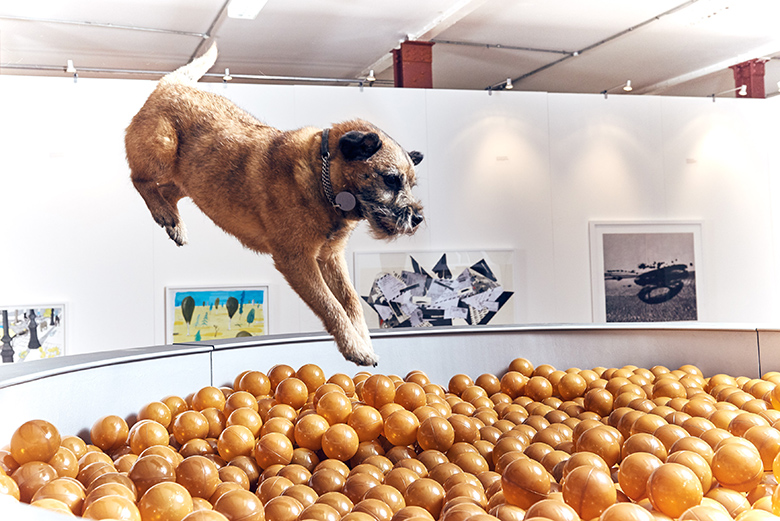 British artist Dominic Wilcox is the man behind the project — part of pet insurance MORE TH>N's #PlayMore campaign — and designed the experience similar to how he would for humans.
"My thoughts are that dogs are just like people, they love to see and experience new things," he tells This Dog's Life. "Art is about surprise and wonder in many ways and there's no reason why dogs shouldn't experience those emotions themselves."
The free exhibit was only for two days and sold out in a matter of minutes, with 400 lucky dogs able to attend.
Related: Meet the Dog That Is Taking the Art World by Storm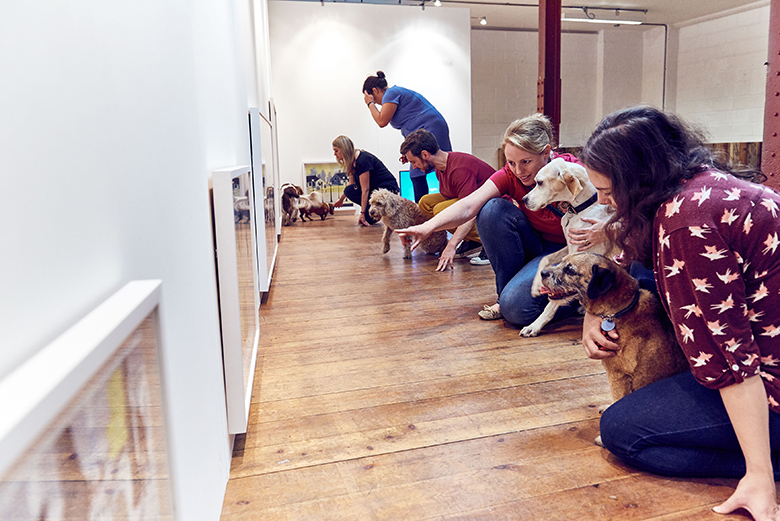 "The dogs LOVED the art exhibition," says Rachel Aldersley, the publicist for MORE TH>N. "Every dog had a great time, whether it was playing in the giant ball pit, running through the water jets, checking out the art on the walls, or cruising in the car."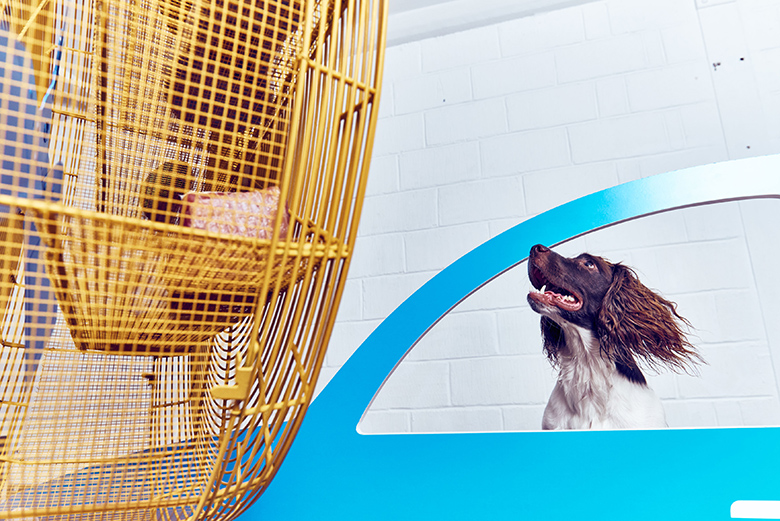 When constructing the exhibition, Wilcox researched dogs' needs to provide them the best experience. For example, knowing dogs can distinguish between yellow and blue, but not red and green, Wilcox, along with artists he commissioned, used the former colors in his paintings. The team also put the artwork on the ground floor for them to see.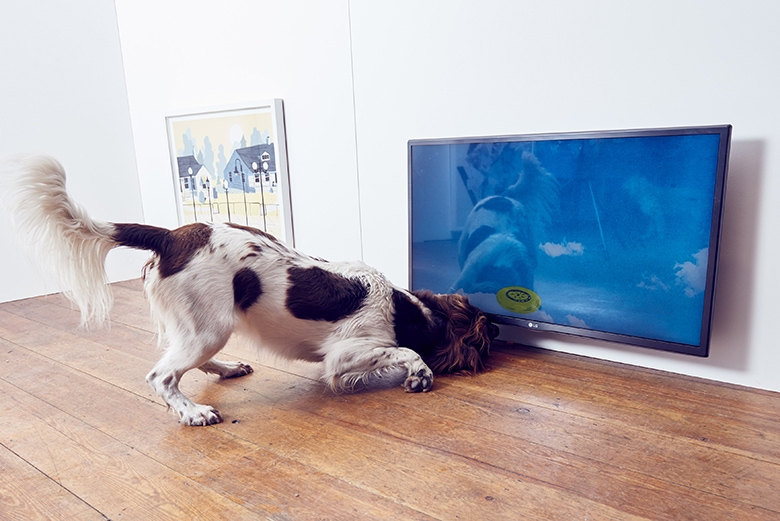 For the car simulation, known as "Cruising Canines," Wilcox designed it to include a customized fan with different food scents, along with an old shoe smell.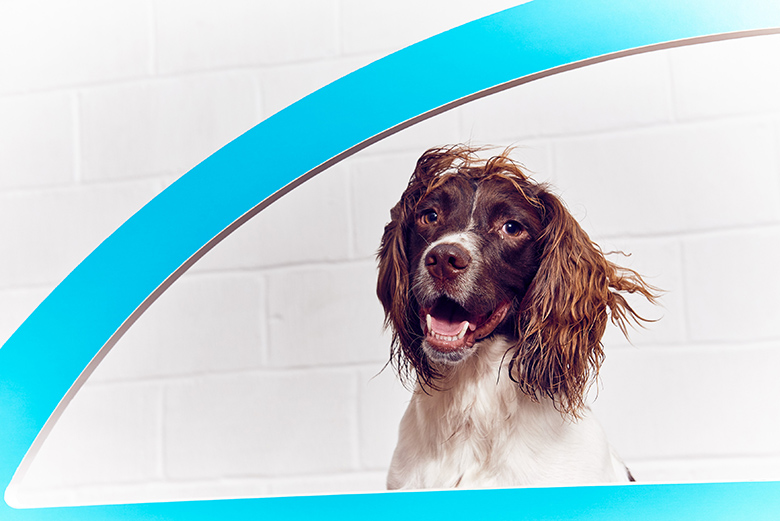 The project was part of MORE TH>N's #PlayMore campaign which encourages people to spend more time with their dogs. The company is asking people to take the #PlayMore pledge to spend an extra 15 minutes a day with their pooch. Every owner that makes the pledge, MORE TH>N will donate £1 to the RSPCA.
Related:Stunning Art Project Shines Light on the 5,500 Dogs Euthanized a Day
Here is the video of dogs getting to experience so many fun things: