The media got tricked by an app promising to make dog owners' life easier — and lazier.
Called Pooper, the app's promised to connect owners with people who would pick up their dog's poop. Owners would simply snap a picture of their dog's mess and put the location on a map and a scooper would come and pick it up. Marketing itself as the "Uber of dog poop," the app was supposedly jumping on the sharing-economy bandwagon, a marketplace where people pay others for tasks they just don't have the time or desire to do. (On-demand car service Uber, Cleanly for laundry and grocery-delivery service Instacart fall under this category.)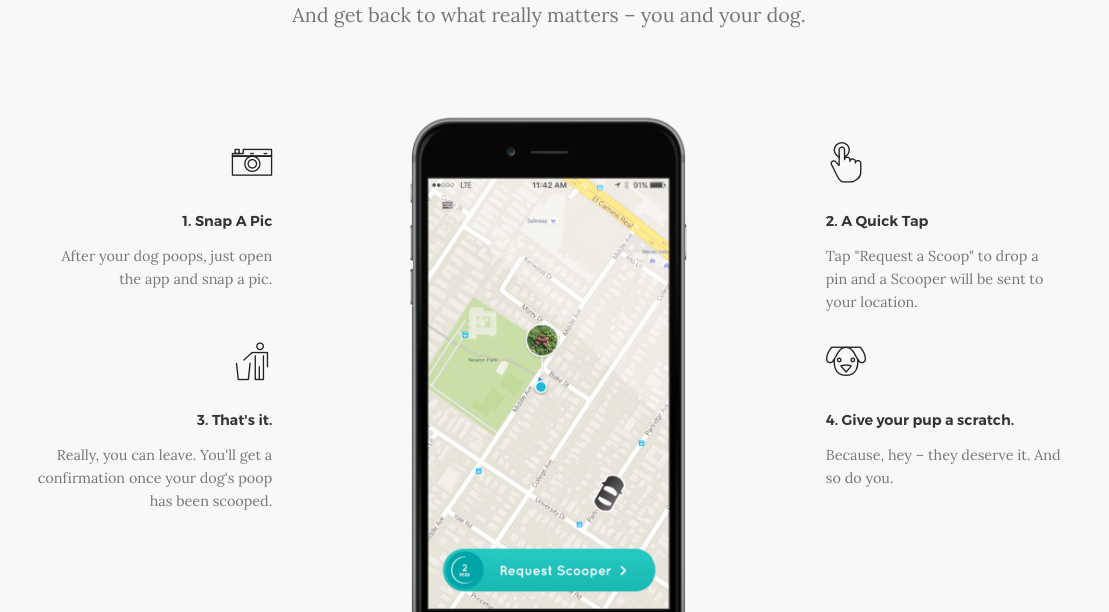 But last week, co-founders Ben Becker and Elliot Glass came clean, letting the world know the app was all part of an "art project."
Related: A Brooklyn Park Wants Your Dog Poop for New Program
"Pooper is in fact a piece of art that is satirizing our app-obsessed world. Specifically, the increasing reliance on the gig-based economy to do stuff for us that we could easily do for ourselves," Becker told Fast Company.
Despite fessing up, a lot of people signed up — "hundreds," according to Becker — and it garnered a lot of attention.
We had seen the story, but we weren't biting. But a lot of outlets did. The Washington Post, The Daily Dot and Newsday all wrote about it, while reporters, including The Wall Street Journal's Joanna Stern tweeted about it.
I have confirmed that on-demand dog poop pick up app is real. As a dog owner and as a member of society, I'm sad. https://t.co/up2027yneO

— Joanna Stern (@JoannaStern) July 18, 2016
That said, almost all posts included a level of skepticism. After describing how the service works, the Post writes, "That is, of course, if Pooper is real and not some sort of ironic commentary on dog obsession and the sharing economy." The Daily Mail's headline added a caveat, "An app too far? Pooper claims to be able to send someone to clean up after your dog (but thankfully it's probably a joke)," while Mashable wrote, "if the 1 percent likelihood of the app being real comes true, we might be doomed as a society."
Related: 3 People Dog Walkers Avoid Like the Plague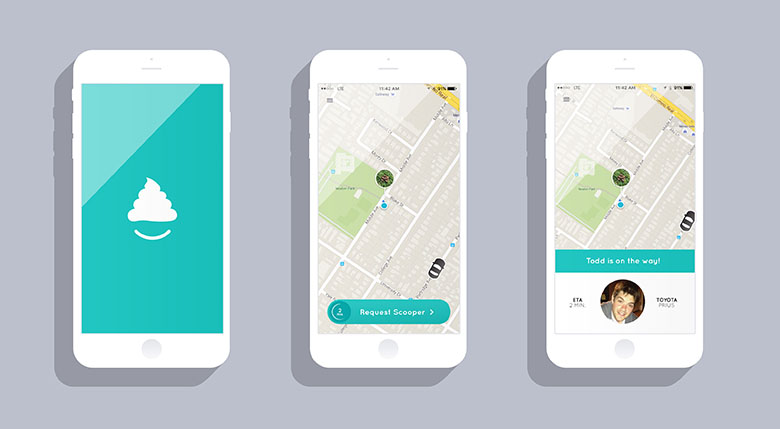 Some investors also expressed interest on getting in on the ground floor, but the founders chose not to engage with them. "It was so hard to not write email responses back to people saying 'Are you serious!?,'" Becker told Fast Company. "The fact that anyone would hit us up is weird."
And what about all those people that signed up to scoop some poop? The duo has no plans on actually releasing the app. "We're never going to release this app,"  Becker told the outlet. "We're not going to contribute to the downfall of society."
The pair promise there is more up their sleeve. They are looking to develop content that questions what, we, as a society find important — be it what we read or what we use —  along with examining the negative impact technology could have in our lives.
Related: Dogs Noses Now Used to Sniff Out Human Poop in Water