For dog owners, the prospect of flying their beloved fur baby has been a topic of debate for years. Some feel fine flying the skies with their pooch, while others would sooner leave their loved one home with a sitter than subject them to ever-changing cabin pressure of an aircraft. For those that fall into the latter category, a company is offering an option to travel with their companion on the ground level.
Established in 2000, Royal Paws is a Georgia-based company focused on transporting pets in vehicles. Providing non-stop service, the company relies on a team of trained and trusted members of the pet-care community to drive your four-legged friend and meet you at your destination, coast-to-coast, and even into Canada.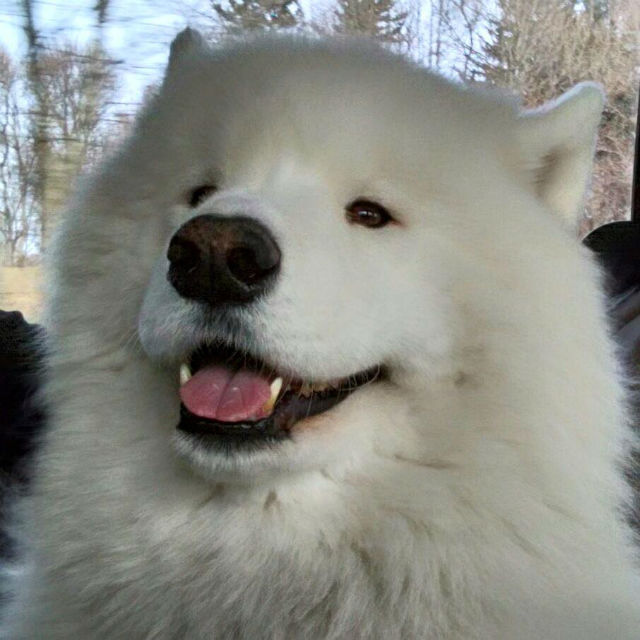 Related: Dogs on a Train: Some Commuters Love It, Others Are Miffed
Royal Paws started out as a necessity, originally created to meet the needs of its founder, Terri Maleug-Ray. "It was a service that she needed for her own dogs' travel demands, so she put it into action," says Jennifer McGuire, marketing manager for the company. Now owned by sibling duo Brad West and Kimberly Weeks, the operation has grown into an international service, boasting a perfect safety record for the past 15 years.
The door-to-door service provided by the company is firmly structured to deliver the most efficient trip, while at the same time optimizing comfort for your pet. Offering clients photos and bios of their assigned drivers before they arrive, that driver will then go over estimated drive times, mileage and any pertinent information regarding your beloved buddy.
"They always factor in some time to speak with the owners about the special interests or needs of the pet and familiarizing themselves with the animals and family," says McGuire of the company's drivers.
Once on the road, the luxury Royal Paws vehicle is moving non-stop, short of meals and potty breaks about every three to four hours. "Drivers eat and sleep in the vehicle to get your pets to their destination as quickly as possible."
While most clients are owners needing to relocate, McGuire says, the service fills a broad range of needs. Transporting pets for athletes during training season, delivering doggies for "snowbirds" heading south for the winter or moving an older or special needs companion that may be uncomfortable travelling by plane, are all among the types of road trips you can find a Royal Paws driver on. The company also extends their service to various nonprofit animal rescue groups, offering newly adopted dogs a comfortable ride to their forever home.
While many dog owners simply prefer to offer their companions the comfort of being driven, some are simply unable to fly their dogs even if they wanted to, which is another group of owners that utilize the service. Certain airlines do not allow particular breeds — mainly of the pug-nosed variety such as Boston terriers, shih tzus and bulldogs — to fly due to safety risks such as difficulties in breathing. And with Delta just announcing it no longer will take dogs as "checked baggage," American Airlines, Air Canada, Alaska Air, Sun Country are some of the only airlines left that will allow dogs to fly in cargo on a passenger flight, which isn't an ideal situation.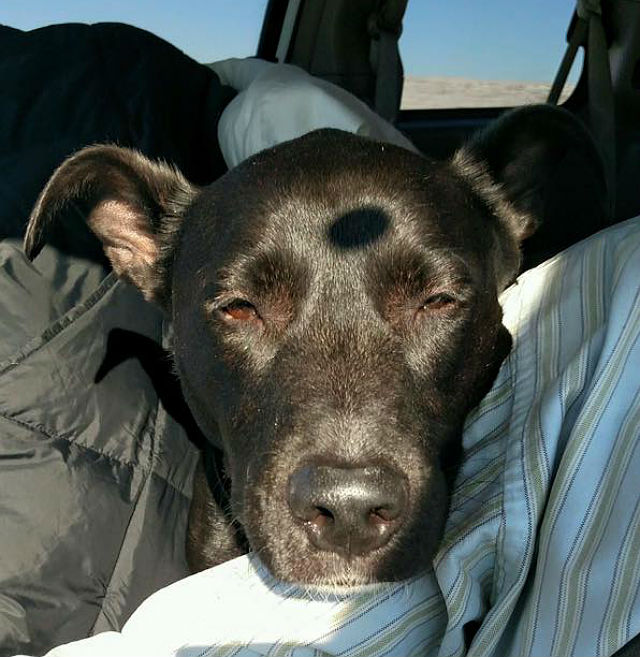 "Traveling in the cargo of a plane isn't how we would like our children to cross the country, and the same goes for our pets," says McClure. "Our service provides a safe way to move your pets."
Related: How Going the Distance Brought These Two Together
If you happen to be located in an area in which a Royal Paws driver is not located, the company will send them to you at no additional cost. Because each trip is personalized to meet their client's needs, a free quote can be obtained via their website. (We priced out a trip from New York City to Los Angeles for one dog and it was more than $4,000.)
With the promise of delivering an animal safely to an owner, the hiring process for drivers at Royal Paws is quite extensive. Many of the 15-plus person operation consists of pet-care professionals, including veterinary technicians, dog trainers, behaviorists and leaders in pet rescue, and every driver, no matter their background, is required to pass a full background check, including driving records. Employee turnover is incredibly low, with many having worked for the small company for more than 10 years. "Most of our drivers come from other aspects of the pet industry, but they all LOVE what they do, McGuire states. "Driving for Royal Paws is a blast."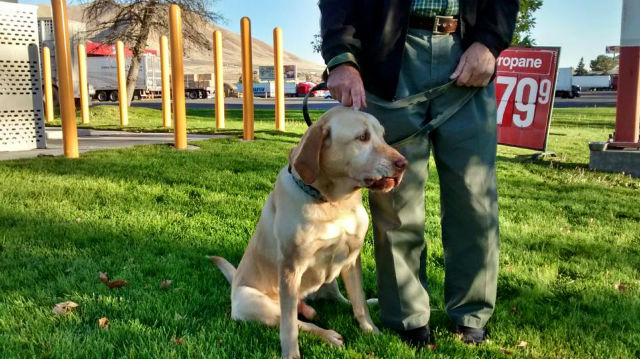 In addition to transporting your pooch across state lines, Royal Paws also offer the option of moving your vehicle WITH your pets. "We send our drivers to pick up your pets and your vehicle, and we will drive them straight to your new home, door to door, while the owners travel by plane," McGuire says.
For one small company from Georgia, the business keeps coming in, and their eyes are set on future projects, which will expand the service overseas. "We are currently doing a soft opening for our services in EU and the UK, and we're so thrilled to be able to begin servicing this area of the world," says Mcguire. Royal Paws is aiming to have a strong foothold amid the new region this year.
The charitable efforts provided by Royal Paws will always continue to be an ongoing effort, one that the company uses to give back to those animals less fortunate than their typical client. From delivering newly adopted dogs to their forever homes, to bringing abandoned animals into the safe haven of a reputable organization, such as Mayday Pitbull Rescue, with whom the company has worked with in the past, the business plan of this company has always included room to dedicate a portion of their time and services to those in need.
What began as a simple move for one woman has now grown into a company that takes great pride in reuniting families. "Being trusted with someone's pets is the same as being trusted with a family member, and the whole Royal Paws family takes that very seriously," McGuire says.
You can watch the journey on the company's Facebook page, where dogs can be seen smiling all along their adventure home.
Related: The 10 Must-Buy Necessities for Traveling With Your Sidekick