When it comes to dogs breaking Guinness Records, this one takes the cake. Literally.
Recently, Service Dogs, an Austin, Texas-based organization that rescues dogs from shelters and turns them into service dogs, broke the world record for Largest Cake for Dogs. (Yes, this record does actually exist.)
Weighing a whopping 304 pounds the cake shattered last year's record — one hailing from Ireland that weighed a mere 202 pounds.
Related: The Los Angeles Restaurant Dog Owners Can't Stay Away From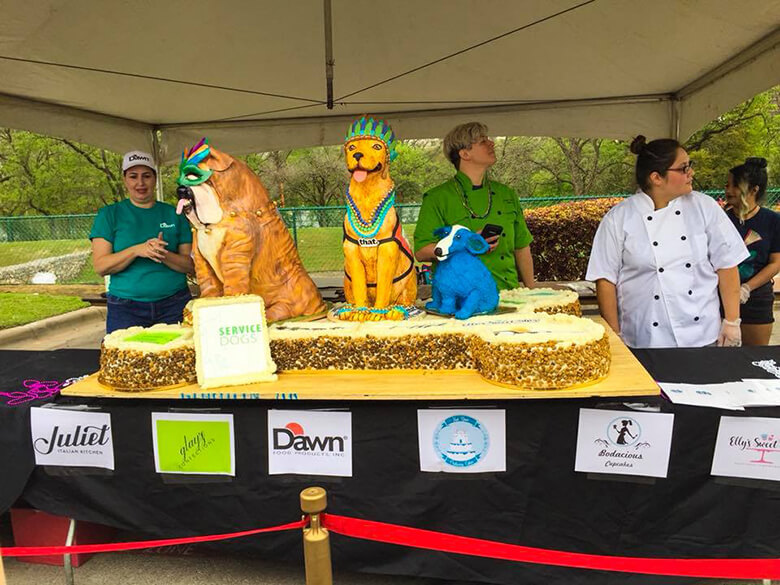 It was made of 35 pounds of kibble, 72 cans of liver-based dog food, 17 dozen eggs, along with flour and water. The frosting? 90 pounds of instant mashed potatoes.
But making this large of a dessert for dogs was no cake walk. (I can't stop.)
Related: 30 Super Easy Dog Treats Recipes Using 5 Ingredients or Less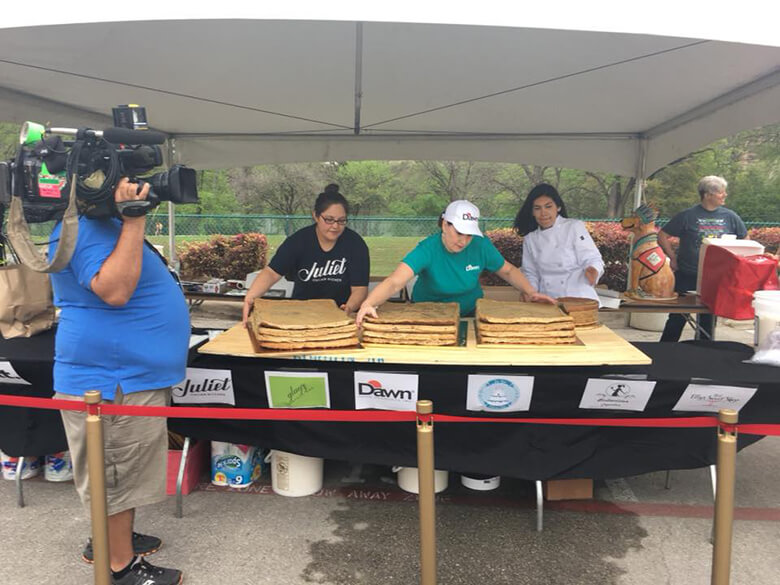 "There were definitely a lot of factors. The one on the forefront was the safety of the dogs. We had to make sure this recipe was not going to harm any dogs," says Mariely Segovia, the founder of Elly's Sweet Shop, one of the companies that helped created the cake. "Another large factor was the logistics of creating the cake. We had to find a commercial kitchen that would allow us to bake such a large cake, figure out the sizes of pans we would need, how many pans and cake boards we would need, transportation and a large enough scale to weigh the final product."
They also had to ensure the cake would be heavy enough.
"We were looking for a heavy cake recipe to add weight but also dog friendly that the dogs would go crazy over," says Heather Malkani, who organized the team of pastry chefs. "We were given a copy of some of the ingredients used from the past winner and then added our ratios and own spin."
The team first baked a prototype of the cake at a much smaller scale to see if dogs would even like it.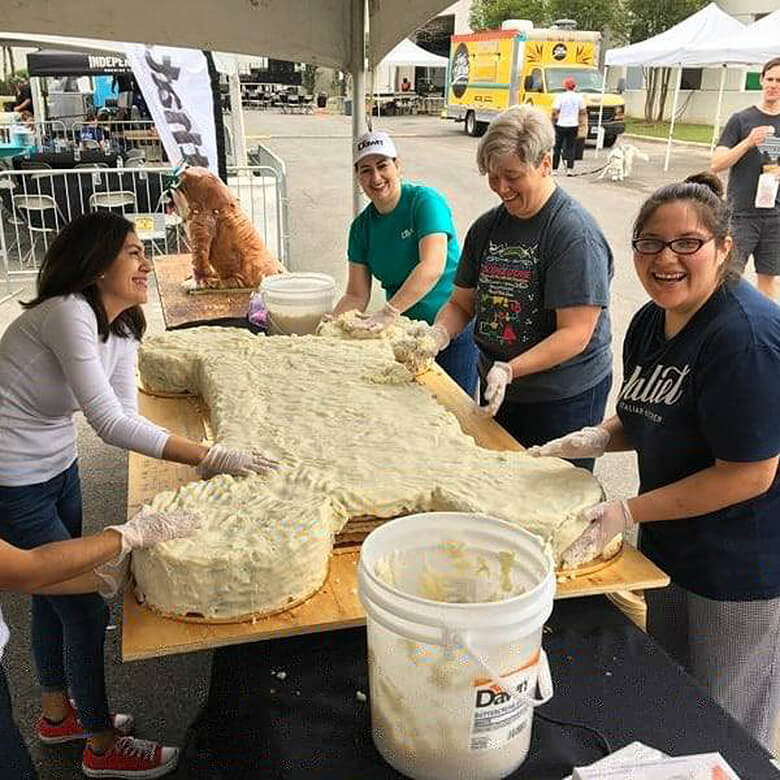 "One pastry chef made a mini version of the recipe at home for her finicky dogs and they were all over it," says Malkani. "Our Pastry chef then took the mini version and times the recipe many times to get a large production type version."
When the big day arrived, it was go time. The team spent about five hours baking the cake and two hours decorating it.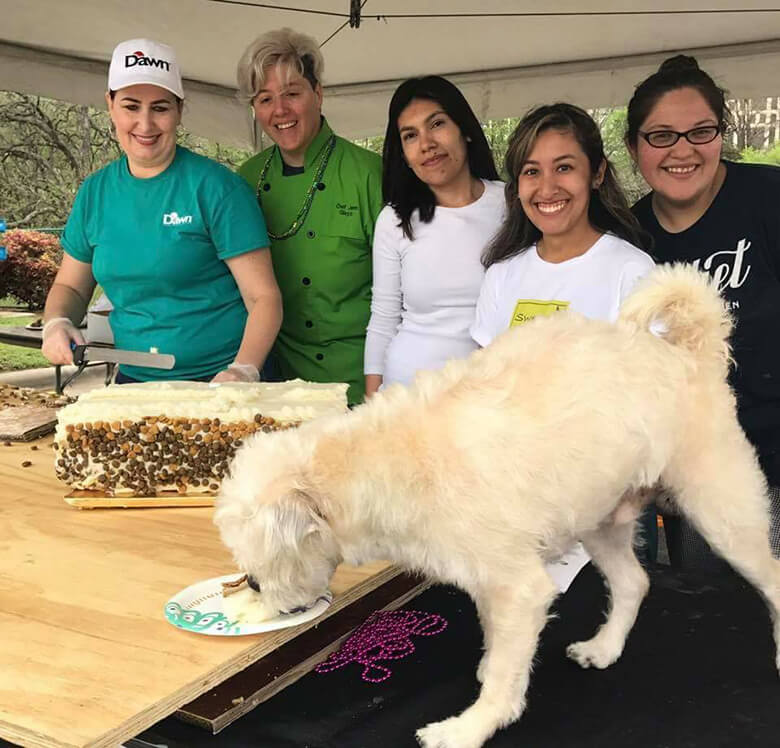 So, what did the dogs think of the world's biggest cake for pups?
"They loved it,"says Sheri Soltes, the founder and president of Service Dogs. "They were very polite as they waited and quite dainty as they devoured it. They behaved with all the etiquette of royal wedding guests."
Related: K-9 Dog Gets to Take a Break From Work to Enjoy a Starbuck's 'Puppuccino'