This week, a reality show featuring the top groomers in the country is making its debut on ABC.
Called Pooch Perfect, the competition hosted by Rebel Wilson showcases 10 groomers from across the country competing for the top dog prize.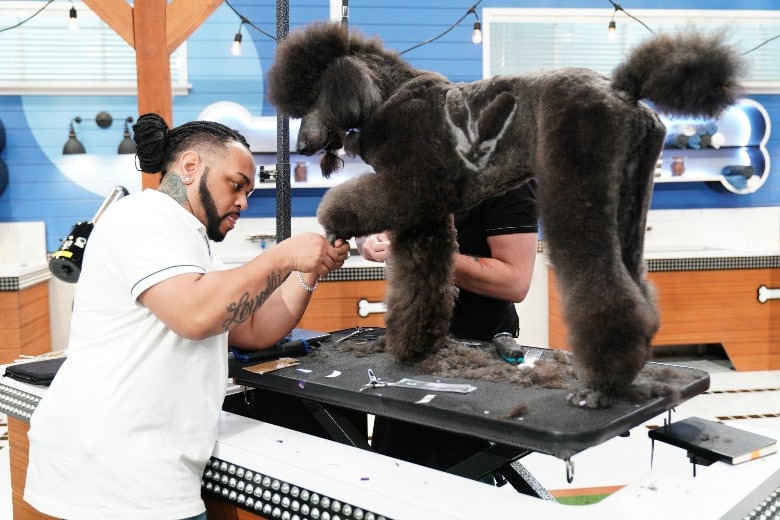 Related: How This Woman Paved Her Own Path to Become the Grooming Extraordinaire She Is Today
"This show is all about celebrating the relationship between dogs and the people who love them, and over this last year, many of us have relied on our furry friends more than ever," executive producer Elan Gale tells This Dog's Life. "It's time to celebrate the pup!"
Each episode of the eight-part series will have grooming teams facing off in the "Immunity Puppertunity" challenge in which they must transition a mangy dog into a stylish pooch in order to avoid elimination. The losing teams must compete in another challenge, the "Ultimutt Challenge" where they must show off their skills by pulling off a major grooming challenge, like turning a pooch into a holiday theme. The team that ends up in last is sent home.
Expect to see eye-popping dye jobs (yes, they are all pet safe), one-of-a-kind styles, campy designs shorn onto their sides, and fur-raising looks.
The groomers will be judged by Real Housewives' alum and founder of The Vanderpump Dog Foundation Lisa Vanderpump, veterinarian Dr. Callie Harris, and celerity dog groomer Jorge Bendersky.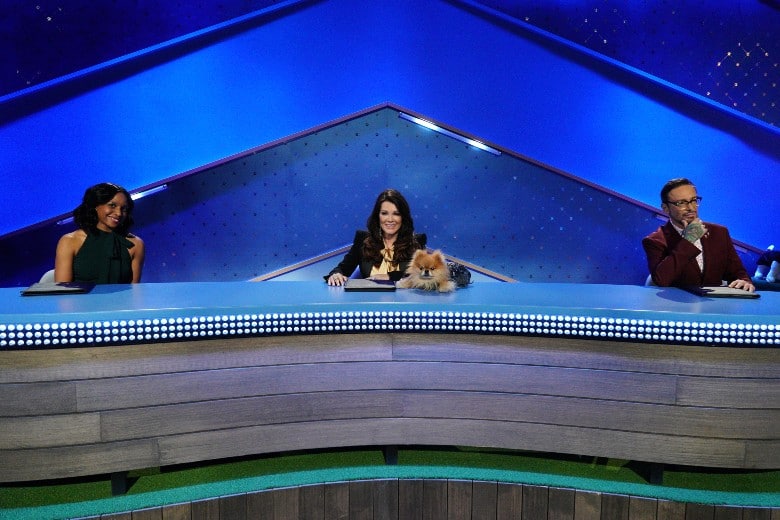 And while it is a competition, Gale says there are other aspects that are exciting.
"Well, first and foremost, the dogs. They're absolutely wonderful pups, through and through," she says. "Almost as exciting for us though is the love and camaraderie on display through our ten amazing teams: best friends, romantic partners, mentors and mentees…all of them bring their amazing life stories to their artistry, and it's amazing to watch it all unfold."
Related: Dog Groomer on TikTok Shares Industry Tips We All Need to Know
This isn't the first reality show going to the dogs. Last year, HBO released "Haute Dog" in which groomers showed off their skills to be the best-in-show winner. And Pooch Perfect also had an Australian version, which was the inspiration for the U.S. show.
The show kicks off tonight at at 8 pm EST on ABC. You can also watch the next day on Hulu.
Related: Need to Give Your Dog a Bath or Good Brush? Here's How to Not Make It a Complete Disaster.