A dog who spent his entire life in barn stall with 35 pounds of extra fur, now has a new lease on life.
Named Lazarus, the 7-year-old Great Pyrenees, was found in a 12 x 12 horse stall after a neighbor asked locals to help the dog out — one of which was a groomer named Candice Skelton. Once they arrived, the door and stall had so much dirt and feces — seven years worth to be exact — it needed to be shovled away. The dog was understandably unsure of the situation.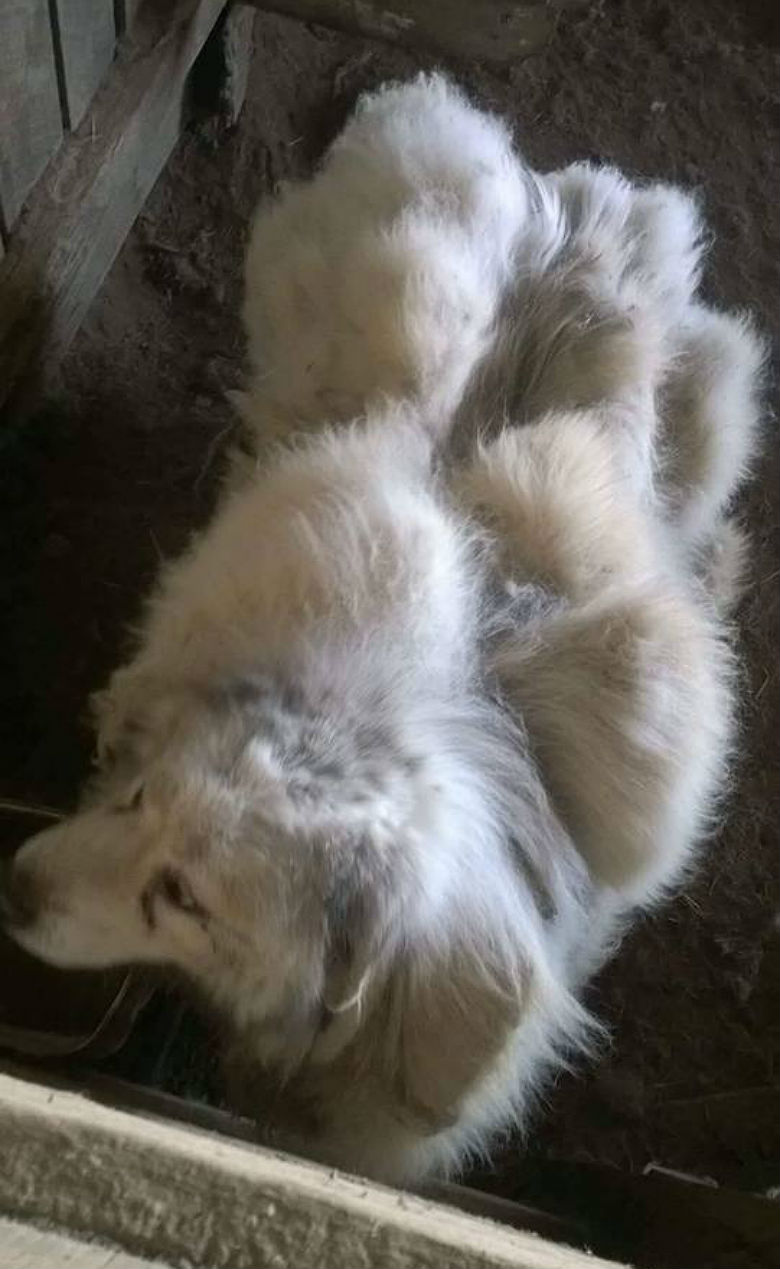 Related: Neglected Dog Without Nose Gets Remarkable Transformation
"You cannot imagine the squalor in which this dog lived and there are no words adequate to convey the horror. The person who owned him simply threw over his food and water to him," Big Fluffy Dog Rescue, the Tennessee organization that took the dog, in wrote on Facebook. "Not once before this picture was taken has this dog walked on grass or seen the sky above him."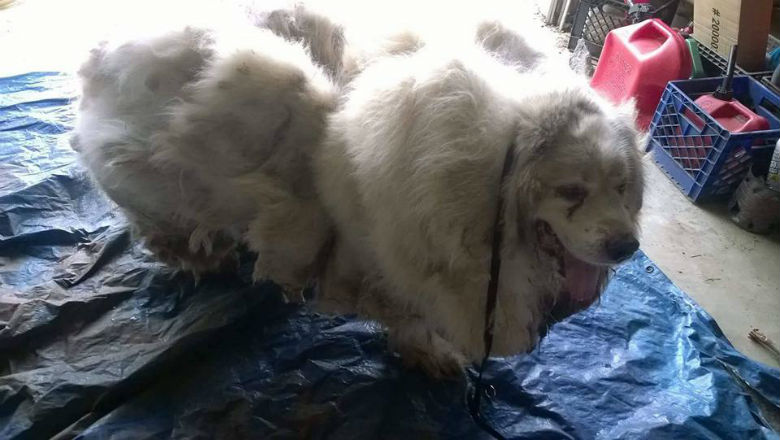 The owners, who are both terminally ill and moved into hospice care, agreed to give up Lazarus. (People involved in the incident do not believe neglect charges will occur, and want to focus on the future, not the past, for this dog.)
Related: Dog Weighing Only 16 Pounds Makes Incredible Transformation
Once Skelton and another groomer, Jessica Kincheloe, got to work on Laz, as he is known, they ended up shaving 35 pounds of fur off of him — equating to three lawn and leaf trash bags. They also had to trim his nails, which were curled three times around.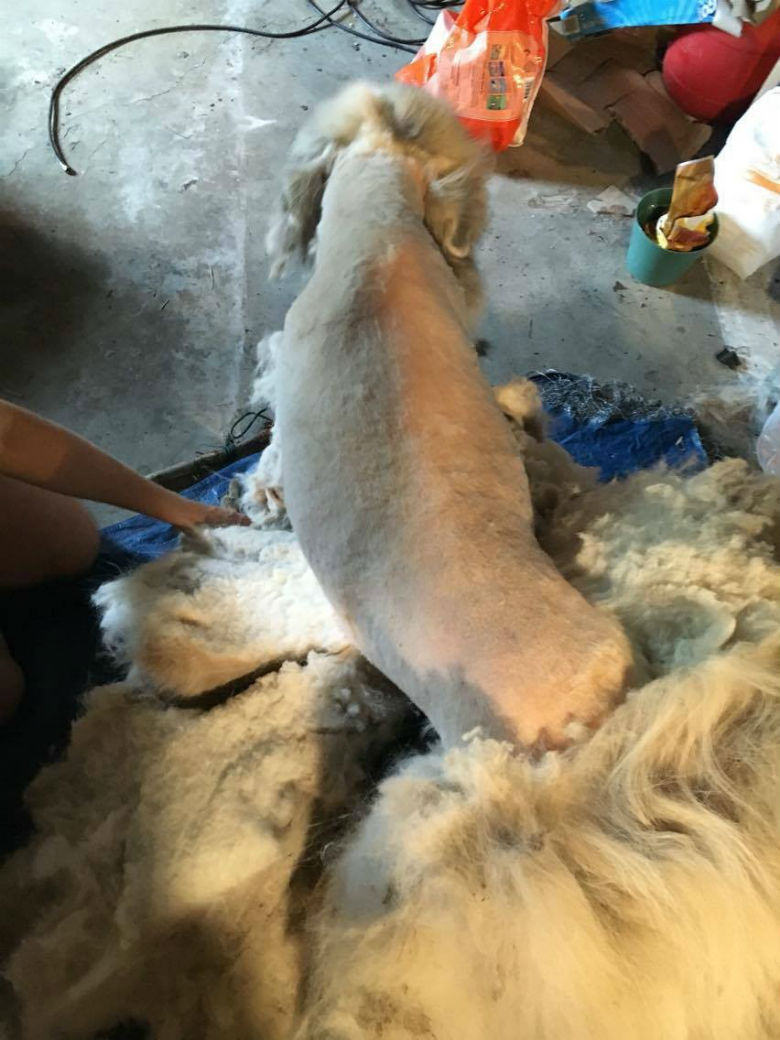 Petrified, Laz was taken to Fluffy Dog Rescue where he is learning what it it like to be a dog.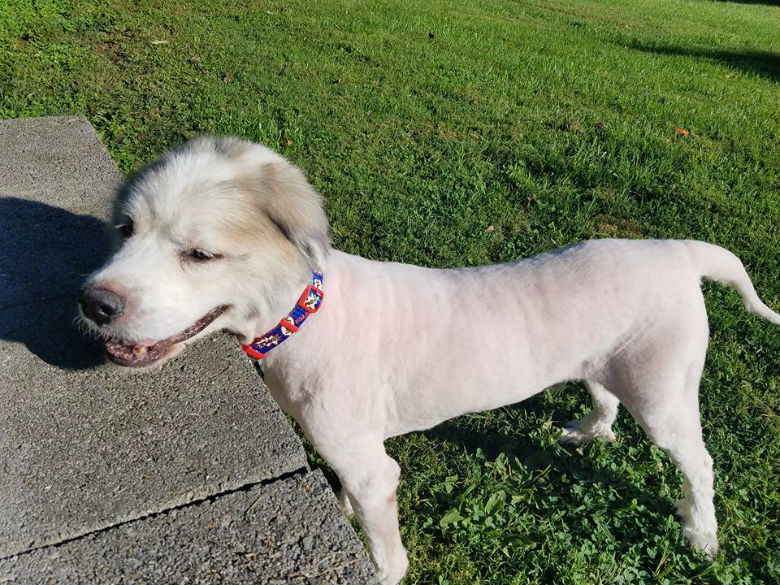 According to the people involved in the rescue, Laz has roamed around a yard for his first time.

Taken his first bite of steak – despite being scared of it.
And his first real chance of knowing what it is like to be loved.
Related: In China, Vendors are Scamming People With 'Tiger Dog' Breed