A neglected Chow Chow without a nose and more than five pounds of matted fur received a dramatic transformation thanks to the kind souls at a Missouri animal shelter.
The 4-year-old dog, named Harry, was rescued from a backyard by animal control in Kansas City, Miss. The dog was found without water or food and not in good shape.
"He was severely matted. It was of the worst cases we've ever seen," Tori Fugate of KC Pet Project in Kansas City, Missouri, told ABC News.
Related: Dog Found With Her Mouth Taped Shut Stars in Shirtless Firefighter Calendar
Upon receiving Harry, the staff got to work. They shaved more than five pounds of hair off the poor dog (a process that took two hours) and assessed his health. The crew discovered he is mostly blind and are unsure how his nose condition came about – stating Harry could have accidentally injured himself or it was done on purpose.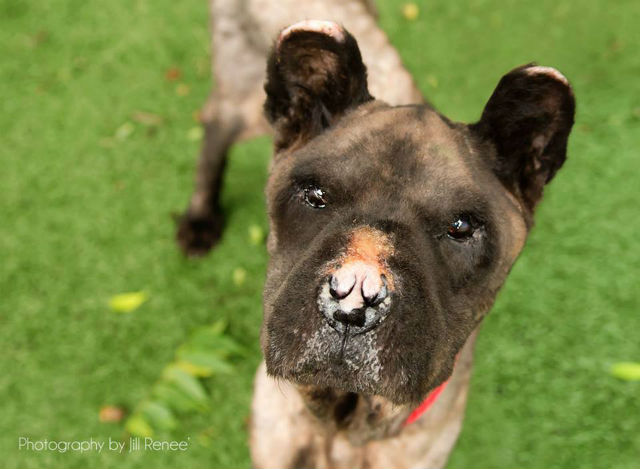 "He does startle a little bit whenever petted, but warms up to new people very easily," Fugate told the outlet. "We all fell hard for him while he was at the shelter, and we're thrilled that he is now living comfortably in a home environment. They're spoiling him with love, which is exactly what he needs and deserves."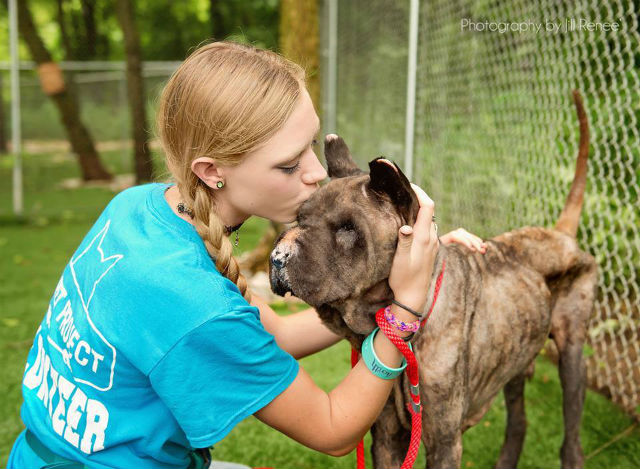 If interested in donating to Harry, please head over to the KC Pet Project. All funds are being matched by the Roadrunner Fund, which helps cover costs of sick, severely injured or abused pets in Kansas City.
Related: After Someone Cuts Off Dog's Legs, Prosthetics Make Walking Easier
H/T ABC News
Images via Facebook