Calling Bushwick home for more than six years, Dottie Evans has seen how the neighborhood has changed — and become much more dog friendly. One pinnacle moment was the opening of a dog run at the Maria Hernandez Park. Soon people were buzzing about the need for a dog store — one that would cater to the local community.
Not long after, Evans opened up Bushwick Bark on the ever-changing Knickerbocker avenue.
Chock-full of high-quality food, Bushwick Bark offers the best for your dog. Besides offering top-notch dry food like Blue Buffalo, Orijen, and Acana, Evans is especially pro-raw diet, offering a variety in her freezer such as Evermore and Primal.
Related: Williamsburg's Eclectic Cafe Colette Has Something for Everyone — Including Your Begging Dog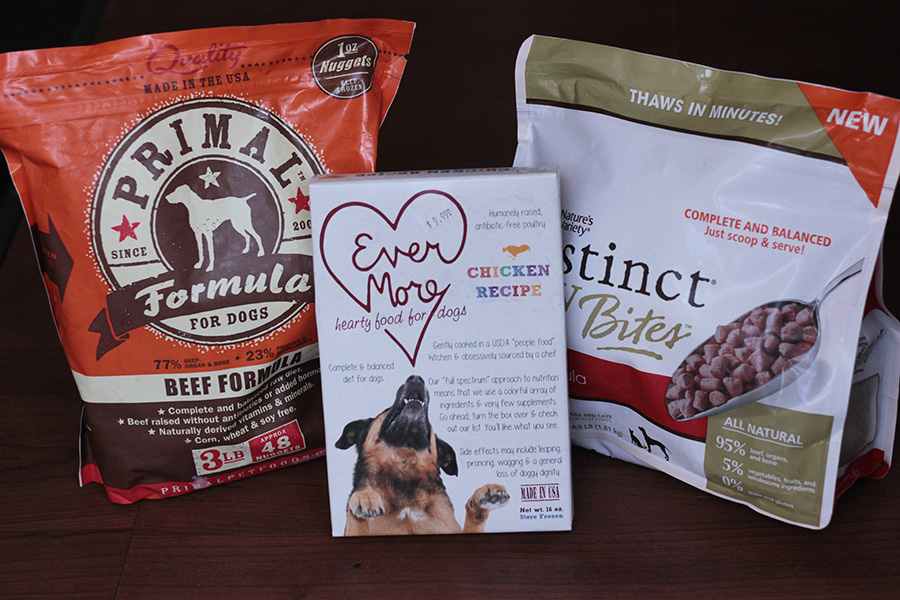 "We only sell health food. If there is something we don't believe in, we won't sell to animals," Evans says.  And if you are unsure of a food, Bushwick Bark is big on giving out samples.
Keeping with the community vibe, the store offers a number of products made by local designers. Take the leather dog collars and leashes made by local artisan TigerWolf.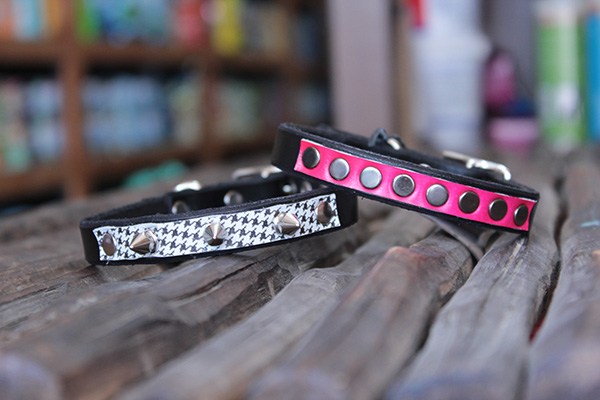 Or the dog hoodies with patches of bands made by Rae, a Bushwick Bark employee.  Then there is the artist named Dan Paul that paints dog and cat portraits or a local designer called StitchenKitten that makes handmade bowties and scarves.
Related: How This Little Store Helps the BARC Shelter Thrive in a Big Way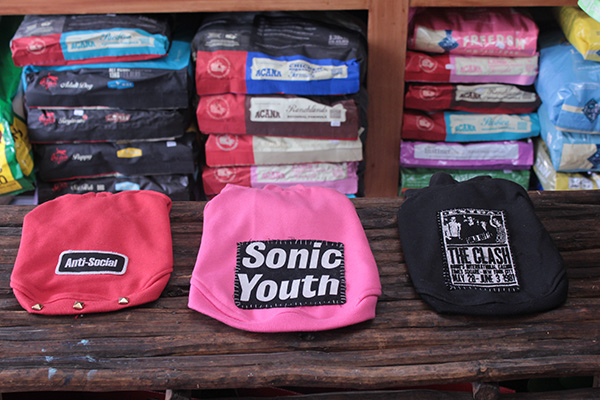 "I try to keep a Bushwick base because it is an artist's community, and I want to keep it real," says Evans.
The pet store also teams up with local nonprofits, especially having a soft spot for Empty Cages Collective, a Brooklyn-based rescue and adoption organization. Not only do they participate in fundraisers but also house adoptable kittens the organization rescues from death row.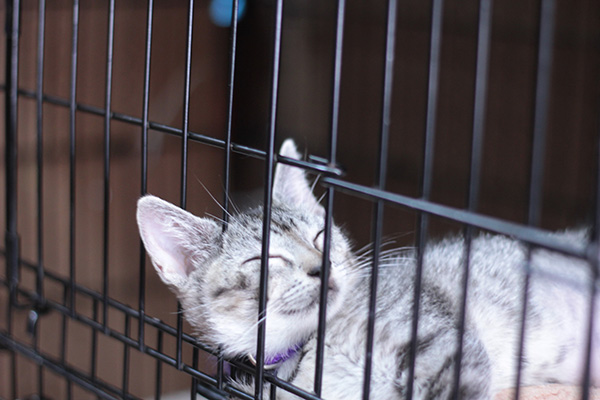 And then there is the unique self-wash dog service (why other places don't offer this blows our mind). Housed in the front of the store, the mini shower allows owners to hose off their dog without having to worry about the clean up (or their apartment smelling like wet dog for days. For $14, Bushwick Bark provides the water, an array of shampoos (including a flea one!) and conditioners along with towels. If you want to leave it to the pros, Bushwick Bark also has a staff of groomers.
Regardless if you are searching for the perfect food for your pooch, looking to Bushwick Bark for grooming services or wanting to to adopt a little kitten, the staff goes above and beyond customers' expectations– something Evans prides herself in.
"I hire based on personality, she says. "They are friendly, love animals and really care about all pets that come into they store – not just about making money."
Related: Bar Bruno Wants Both You and Your Dog to Kick Back and Enjoy Its Mexican Food