While Covid-19 continues to be part of our life (and may be so for the foreseeable future), a new normal has emerged. Work-from-home is here to stay, virtual workouts have blown up, doctor's visits are happening over Zoom, and consumers are embracing ecommerce more than ever.
However, one thing I don't see changing is how much we spend with our dog – inside and outside our homes. In fact, because we are still keeping our distance from people, our dogs have been our constant companion on our daily adventure – and we will, in return, being looking for more activities to enjoy with them.
Thankfully, we have Four & Sons to help us out. The dog magazine dedicated to sharing stories of canines and their humans in the music, design, and culture world has just released its first dog-lover city guides for New York City and London.
Showcasing the best spots to explore with your pup, including the chicest cafes to enjoy some scrumptious biscuits for both of you, the must-visit retailers, and the dog-friendly hotels that provide all the best pet accommodations, the guides give you an inside look on what the cities have to offer you and your pup.
"Sometimes, especially in big cities, it can be challenging to know which places will welcome our four-legged friends," says Marta Roca, the founder of Four & Sons and the co-creator of the city guide (along with the talented photographer Winnie Au). "Still, we are determined to live an inspired life — we love art galleries and bookstores, and hotels and eating out — alongside our dogs, way beyond the local dog-run.
Related: Boris and Horton: New York City's First Dog Café Set to Open This Year
Each book features the secret (and not so secrets) dog-friendly gems of the city, with stunning photography, helpful maps, and insider tips to accompany each spot. It is divided into "Walk," "Stay," "Eat," "Look," and "Away," so you can choose your own adventure when pursuing it. And for those who want an all-day adventure, the city guides provide walking itineraries for what you can do with your dog outside the city, whether it be visit a coast or the countryside.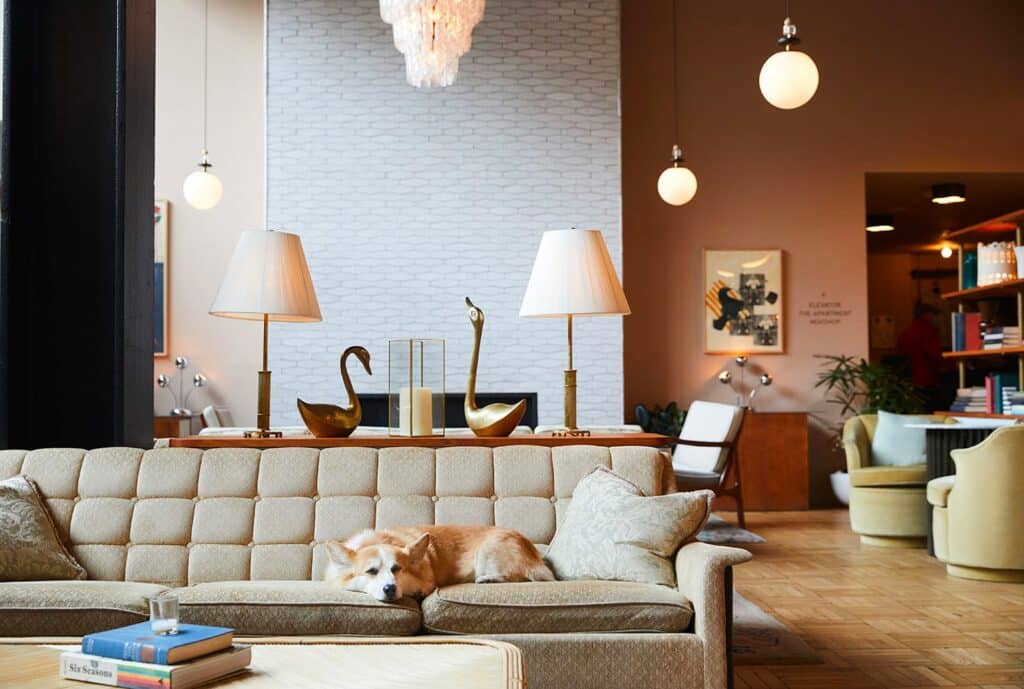 While the cities are very much dog-friendly, Roca says that there were certain requirements to make their list.
"We considered 'dog-friendly' factors such: how welcome would our dogs be, not only 'on paper' but in reality — locations with a 'resident dog' were extra special to us — the type of space available, for example, outdoor areas in restaurants; water or treats at the ready; proximity to green spaces; or interesting walks," she says. "Each location also needed to be a standout on its own right 'for humans': amazing food, interesting location, culturally relevant, diverse and inclusive."
And for the real inside scoop, Roca and Wu sprinkled throughout the guide advice from local dog parents, such as fashion and beauty icon Linda Rodin and her dog Winks along with Lena Kim, dog parent to Bodhi, the Shibu Inu better known as Menswear Dog.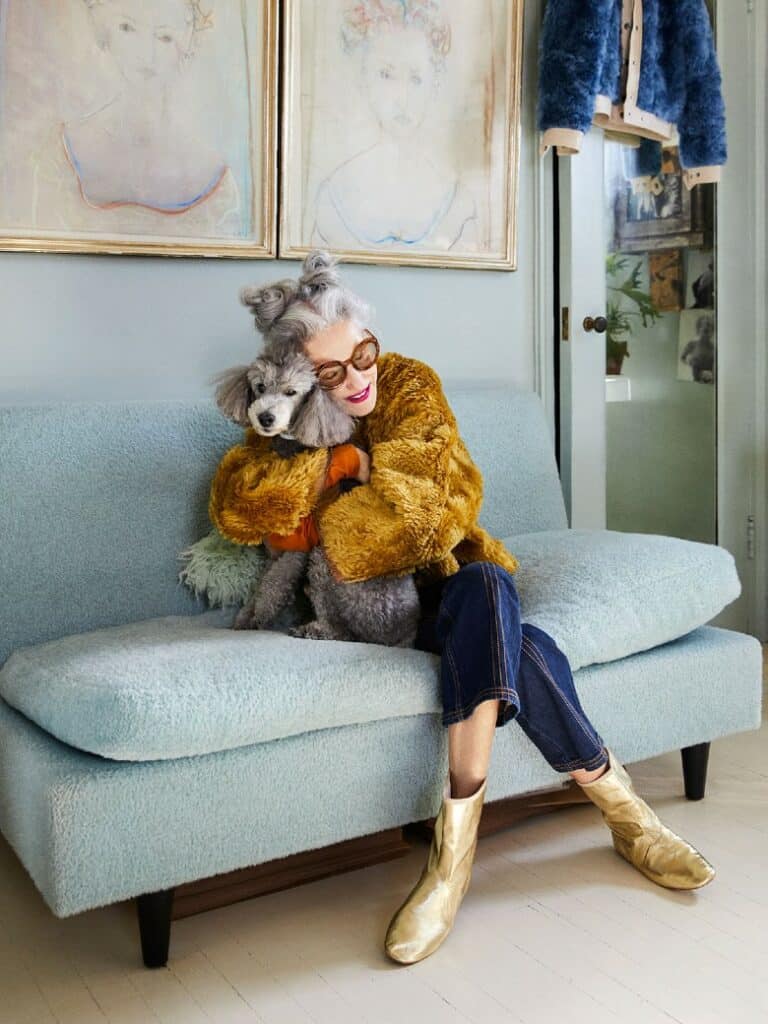 "'Dog people' has been one of the most beloved sections of the magazine and it felt natural to add these one-on-one editorial pieces to the guides too," she says. "We love a bit of insider intel! Always excited to hear what the locals have to say: best-kept secrets, favorite spots to hang, tips and recommendations, how it feels to live in these cities as dog lover or dog owner."
Related: At Five Leaves, Heath Ledger's Legacy Lives On — And the Dogs Thank Him
Roca tells us New York and London are just the start. The team plans on launching a guide for Berlin, Melbourne, other major metropolitan cities in Europe, and the West Coast in the U.S.
With each guide containing more than 175 pages of information, including dozens of recommendations and beautifully considered photography, dog parents will have no shortage of adventures.
After reading the book, get out and enjoy the city through the eyes of our four-legged friend … it just may be better than how we see it.