From modeling for the likes of Coach and American Apparel to being featured in big-name magazines like GQ and Esquire Bodhi, the Shiba Inu behind Internet sensation Menswear Dog, is as famous as they get. And now he can add author to his resume.
The pup, named after the character in Point Break, has just released a book Dog Presents the New Classics: Fresh Looks for the Modern Man, a guide to teach men how to dress well for each season — something he knows all too well about.
Related: Allku Taps Into Its Ecuadorian Roots to Create a Beautiful, Handmade Dogwear Line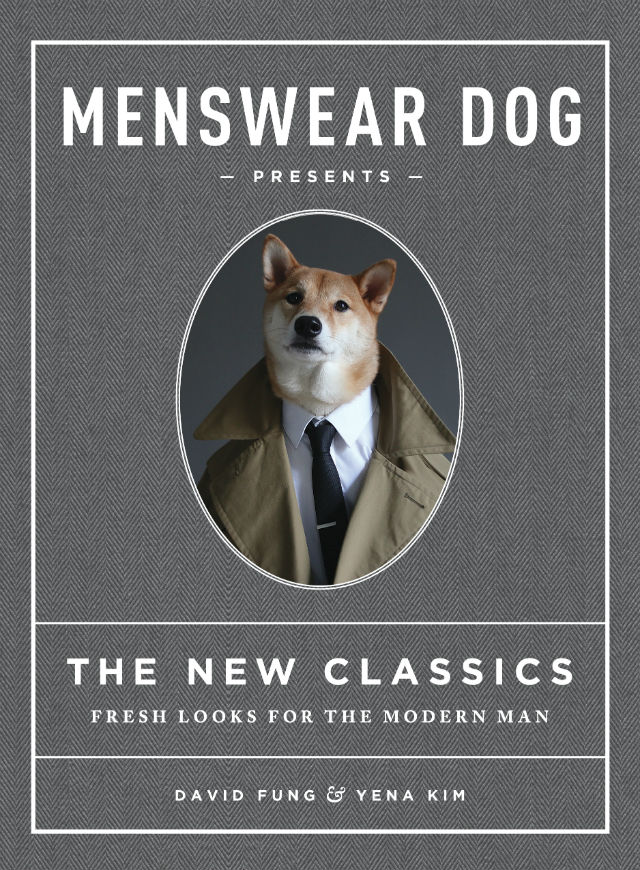 The New York City dog first gained fame back in 2013 when his owners, Yena Kim and David Fung, began dressing the dog up in Fung's clothing and posting the images on Facebook. After receiving a ton of likes, the duo decided to set up a Tumblr account and get an email address. Literally overnight their inboxes filled up with inquiries from magazines and TV producers about how they can collaborate to feature this fashionable pup.
With more than 191,000 Instagram followers, 123,000 Facebook fans and with his mug all over the Internet, Bodhi is now raking in more than $15,000 a month for his owners. Not too shabby. And with the launch of his book, we are guessing that number will only increase.
We caught up with Bodhi (okay, and his owners) to ask him 20 rapid-fire questions to get to know this pup a little bit better.
Related: Owners of Celeb Dogs Reveal Why They're Thankful for Their Pups This Thanksgiving
1. Favorite treat? Bacon, peanut butter, dad's shoes
2. Where do you sleep at night:? I like to start my evening in the dog bed and then end up with my humans by morning.
3. Booties or naked paws? Booties when it's really cold out — but please don't call them booties.
4. Where do you go to escape New York City? Sometimes we rent a cabin in the Catskills to get away from the noise for a bit. Also my dad is from New England, and it's beautiful to visit there when it gets too hectic in the city.
5. Dog walks or parks? Walks.
6. Coolest thing in your house? Me.
7. What are three words to describe your personality? Confident. Independent. Mischievous.
8. If you could retire anywhere on this planet, where would it be? Martha's Vineyard. A New England paradise for man and dog alike.
9. Best friend? Man.
10. Favorite present? Entire plate of bacon.
11. Best place to relax in your home? The daybed by the window is a choice napping spot.
12.Worst chore? Bath time.
13. Rise and shiner or pup that loves to sleep in? Sleep in. I'd be sleeping now if I could.
14. First thing you do in the morning? Lick.
15. Last thing you do at night? Lick.
16. Sink or swimmer? Neither. Sunbather.
17. What you get in trouble for? Not much. I'm the boss these days.
18. Cats: curious creatures or couldn't care less? Frenemies.
19. Thunderstorms: passing weather or harbinger of the apocalypse? Passing weather, but what's the deal with vacuum cleaners?
20. The one thing you can't live without? Bacon. And then my mom.
Main image via from Menswear Dog Presents the New Classics (Artisan) © 2015. Photos: David Fung and Yena Kim."