No Ordinary Girls is going for a knockout in fighting to help save stray dogs in Puerto Rico.
The group is holding an all-female boxing event and fundraiser occurring on July 9 to help raise money for The Sato Project, a nonprofit that rescues abused and abandoned dogs dumped at Dead Dog Beach in Puerto Rico.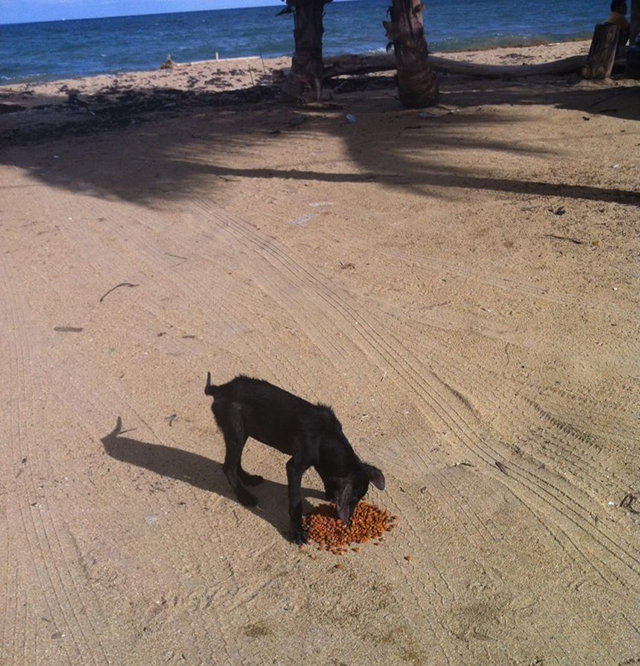 The event will be held at Gleason's Gym (Hilary Swank trained here for Million Dollar Baby) on 77 Front Street in Brooklyn. There will be delicious hors d'oeuvres and cocktails for guests to enjoy while they listen to music, watch boxing demonstrations and get their hands on some gift bags from Moroccanoil. And of course, there will be some amazing fights.
The founder of The Sato Project, Christina Beckles, a former Golden Gloves boxing champion, will be stepping into the ring along with Cindy Zaplachinski, a lawyer at Atlantic Records, among others.
Related: Sophie Gamand's Book 'Wet Dog' Goes Way Beyond Cute Pictures of Pups at Bath Time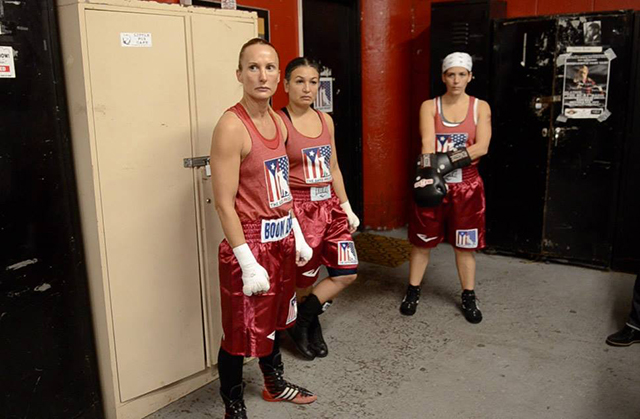 "In boxing you are constantly learning and having to make adjustments according to your opponent, but you always get back up and you keep on punching and you keep on fighting," Beckles says."It's the exact same thing we do every single day in rescue."
All the proceeds will help The Sato Project's mission to save more dogs. Unlike the continental United States, Puerto Rico receives little to no help from the government to help abandoned dogs (or they the try to resolve the overpopulation problem in an inhumane way). Beckles states that there are approximately 250,000 stray dogs on the island, an area that is roughly the size of Connecticut. And these dogs really don't stand much of a chance — Puerto Rico only has five shelters and the euthanasia rate is 99 percent.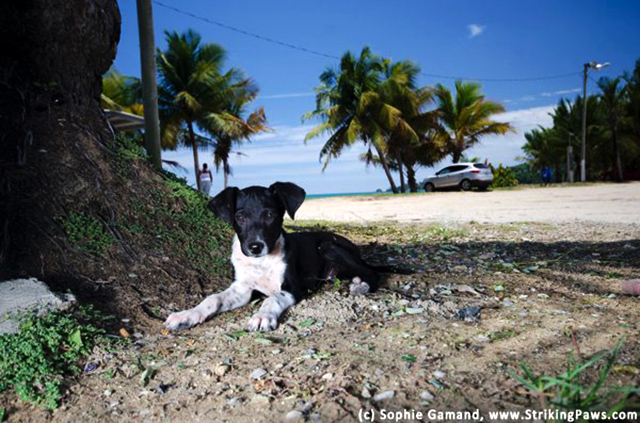 In the last 3.5 years, The Sato Project — with its tagline "We fight so the dogs of Puerto Rico don't have to" — has rescued, rehabilitated and found forever homes for more than 1,300 dogs from Dead Dog Beach.
Related: The Only Beach That Requires People to Have a Dog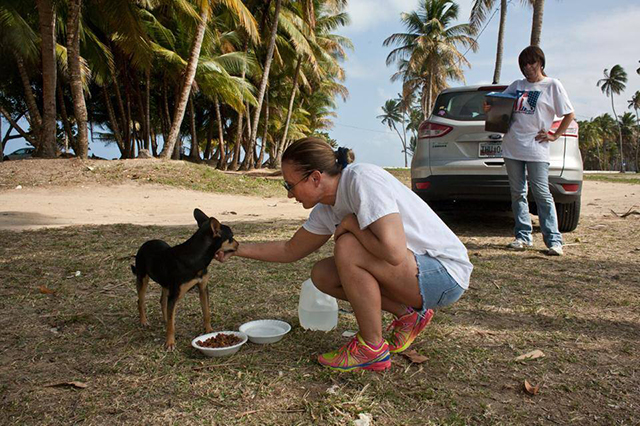 The proceeds will help recharge The Sato Project's efforts while also hopefully funding the future "Sato Project Safe House," as the organization is currently operating out of a vet's office.
The idea behind the Sato Project began eight years ago when Beckles went and visited her husband Bobby, a stuntman, in Puerto Rico.
"Bobby warned me before I got on a plane that 'I was going to freak out when I saw the dog situation there,'" she recalls. "Sure enough I arrived and was shocked to my core by what I saw: mangy, emaciated dogs that were sometimes chewing on rocks to abate their hunger. They were ignored or worse still kicked or hit with sticks or other objects if they dared approach a human."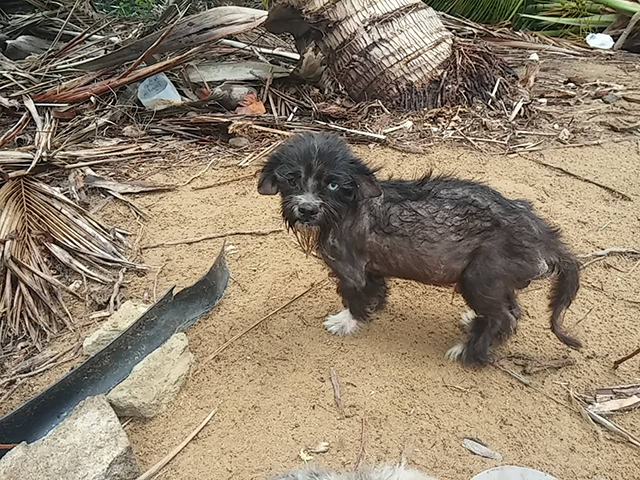 She knew she had to take action. "I got on a plane a week later and was determined to do something about what I had witnessed," she says. "I call it my 'Oprah' moment. I sat in my seat on my American Airlines flight and I plotted for four hours."
A few years later The Sato Project was born.
"I feel we are creating a movement, a virtual army! We are The Sato Project hear us roar!"
Tickets for the event can be purchased on the No Ordinary Girls website. If you can't make it, you can always donate to The Sato Project.
Related: Paralyzed Beach Dog Found in Thailand Makes a Remarkable Recovery
Images via The Sato Project Facebook/The Sato Project website