For many, bagels are a staple for their morning routine. The crispy outside, doughy inside and endless topping options make it a breakfast item loved by millions – including some dogs.
Einstein Bros. Bagels has a dog-friendly bagel, known as the doggie bagel. It is a crunchy, pet-friendly version of the human type with wheat flour, carob chips, canola, eggs and vanilla.
"Doggie bagels have been a staple on the menu at Einstein Bros. Bagels for over a decade," Kerry Coyne, SVP of marketing, R&D, and catering at Einstein Bros. Bagels, told us last year. "Our dog-loving guests and their furry pals love them — we sell over half a million a year!"
And at one location, an employee has been snapping pics of dogs in the drive-thru excitedly waiting for their doggie bagel.
Natasha Jones works at a location in Melbourne, Florida since November. After seeing how much her dog customers love their bagels, she started documenting the pups and sharing on Instagram.
Related: The First Dog Food Drive-Thru Serves Up 'Bowwow Bowls' for Pups
"It always brightens my day when I get surprised by a furry little face at my window and I like to return the favor by handing out a free doggie bagel." Jones tells This Dog's Life. "The owners appreciate it just as much as their pets!"
While some dogs are patient, others "bark with joy."
"There are a few regular that just know they're in for a special little treat as soon as their owner pulls up to the intercom to order, and you can hear them barking through the headset," says Jones. "Other reactions are the anticipation of getting that treat when the see it, and they begin drooling all over the car."
But it isn't just the dogs' reactions Jones enjoys. "My favorite part is seeing the reaction in their owner's face when I hand them a doggie bagel that they weren't expecting," she says. "They get as excited about it as their pets!"
Check out some of the dogs that have rolled through the drive-thru:
I'm ready!
I'm tired of your crap. Where is the bagel?
A beagle needing his bagel
If only there was dog-friendly coffee, too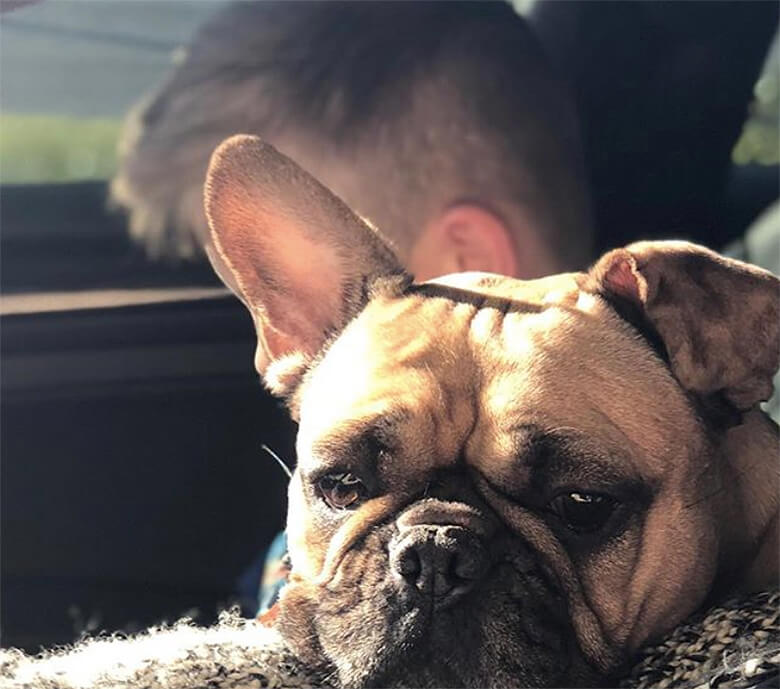 All in a day's work
Related: See the Dog Kitchen Where Jane Lynch and Barbara Streisand Buy Food for Their Pups
You got to get past me first
This isn't funny
If you only can choose one, choose me!
You will never resist, so don't even try
Hanging 10 for this bagel
Giving the hangry look
Related: Bored Pup? Here Are 15 Yummy Things You Can Stuff Inside Your Dog's Kong — And Keep Her Happy for Hours
And scored!