Just because summer is winding down, doesn't mean that the fun dog events are over.
This Sunday, Badass Brooklyn Animal Rescue is having its annual Fall Fest — and it sounds amazing.
Coined "Brooklyn's most badass" street festival, the free event will take place on President Street in Gowanus and will be chock-full of amazing food, activities and shopping, all while raising funds to help this organization "save more badass dogs from idiot humans."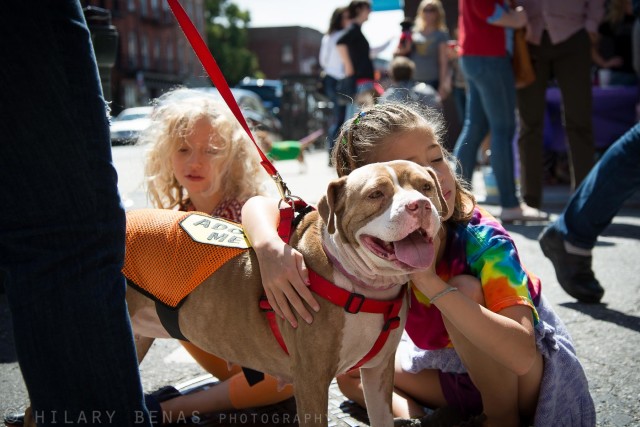 Related: Badass Brooklyn Animal Rescue: The Inspirational Journey Behind The Dog Rescue
"Fall Fest draws really great, fun crowds and very respectful pups, says ."It is one of our biggest events of the year, so seeing everyone show up, spread the Badass love and have a great time is what I am looking forward to.
The event will have food vendors including Sunday Gravy (contemporary Italian food), Levine's General Store (gluten-free grub) and Goodness Juice and Smoothie bar. For those that want to enjoy a cold one, they can sip on a Brooklyn Brewery beer at Canal Bar.
The festival will also have some incredible brands in one location. The numerous vendors that will be in attendance include Billy Wolf, Little Bear, Le Roar, Barklyn Pup and much more. Between luxury accessories to coats and treats, you better have your credit card with you.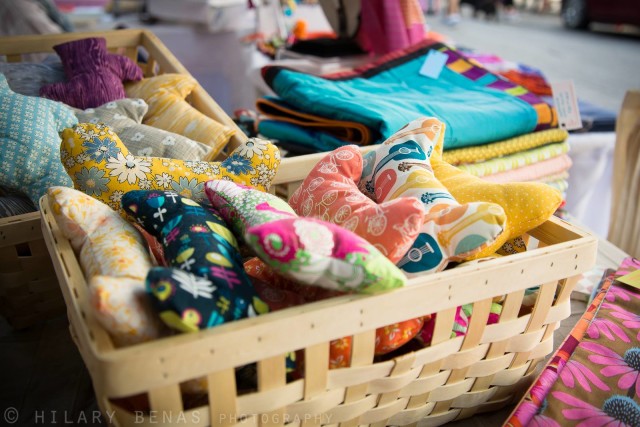 And for those who want to snag even more goodies, Fall Fest will have a raffle stand with a huge assortment of prizes. For humans, we can enter to win unlimited Bikram yoga, a Dyson vacuum, stain- and moisture-resistant throws by Crypton, terrarium DIY kits and so much more. The dogs (okay, the owners) will have the opportunity to score a Tagg GPS dog tracker, dog treats from Bocce's Bakery and accessories from Ruffwear, among other goodies.
An event for a dog organization couldn't be complete without fun-filled activities for your pup. Mr. Bones, another rescue group, will be there with its sure to be popular kissing booth, where people can get smooches from adoptable dogs. The event will also include "Pooch-inis" from Shake Shack, an agility course with Dogboy NYC, photo booth from Mobile Mutts Dog Walking, trainers to take your questions and Hilarious Hounds snapping pictures.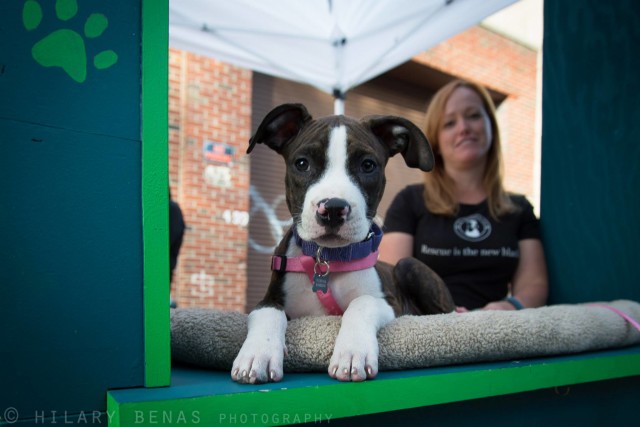 Related: Super Cute Adoptable Dogs Will Strut Their Stuff at 'Rescue the Runway' Event
All these activities will support the mission behind Badass Brooklyn Animal Rescue. "The average Badass dog costs us about $700 to rescue and rehabilitate," says Meg Farrell, Badass adopter and our donor coordinator. "Funds from Fall Fest help us continue to provide the best possible care for each dog, whether that means a long-awaited surgery, subsequent rehab, working with a trainer or a host of other needs."
The event will take place on President Street and 3rd Avenue between 11 am and 5 pm (rain or shine). While the festival is free to attend, people will need to pony up for food, drinks and raffle tickets. For those looking to purchase their tickets before the event (and avoid lines), head over to Badass Brooklyn Animal Rescue.
Related: To Help Save More 'Badass Dogs From Idiot Humans,' This Rescue Is Throwing Its First-Ever Gala
Main image taken by Hilary Benas