Last week, celebs, philanthropists and animal lovers showed their support for The Humane Society of the United States by attending the organization's annual gala "To the Rescue! New York."
Held at the stunning Cipriani in Manhattan, a number of high-profile guests walked the red carpet before going inside. Some people who made an appearance included actors Jason Biggs, Lauren Blumenfeld, Jenny Mollen and Zachary Quinto; musician Moby; model and philanthropist Amanda Hearst, anchor Gayle King and comedian Mario Cantone, who also served as host. Also, Instagram celeb dog Toast Meets World was present with her owner Katie Sturino and Hearst's dog Finn was there to represent Friends of Finn, an organization looking to stop puppy mills.
Related: 7 Famous People Tell Us What They Wish They'd Known Before Owning a Dog
Georgina Bloomberg, daughter of former Mayor Michael Bloomberg and huge animal activist, was among those honored at the event for "her tireless work to protect all animals."
"It's something that I am incredibly humbled by, and it's empowering," Blooomberg tells This Dog's Life. "It's nice to have someone say, 'you're great, and you are doing good work."'
The other honoree was fashion brand HUGO BOSS for its "commitment to humane alternatives and sustainable business strategies."
After walking the red carpet, the evening included a three-course vegan dinner, auctions, an awards ceremony and a performance by Moby. HSUS organization ended up raising $1.7 million to support its efforts.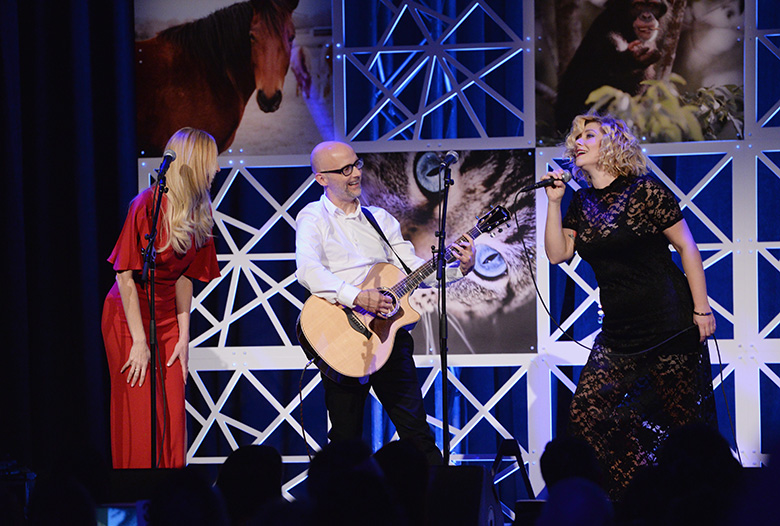 With some many animal lovers in one spot, our Angela Helfrich had to ask them what having a dog in their life meant to them.
Here is what a few had to say:
Amanda Hearst's dog started a movement.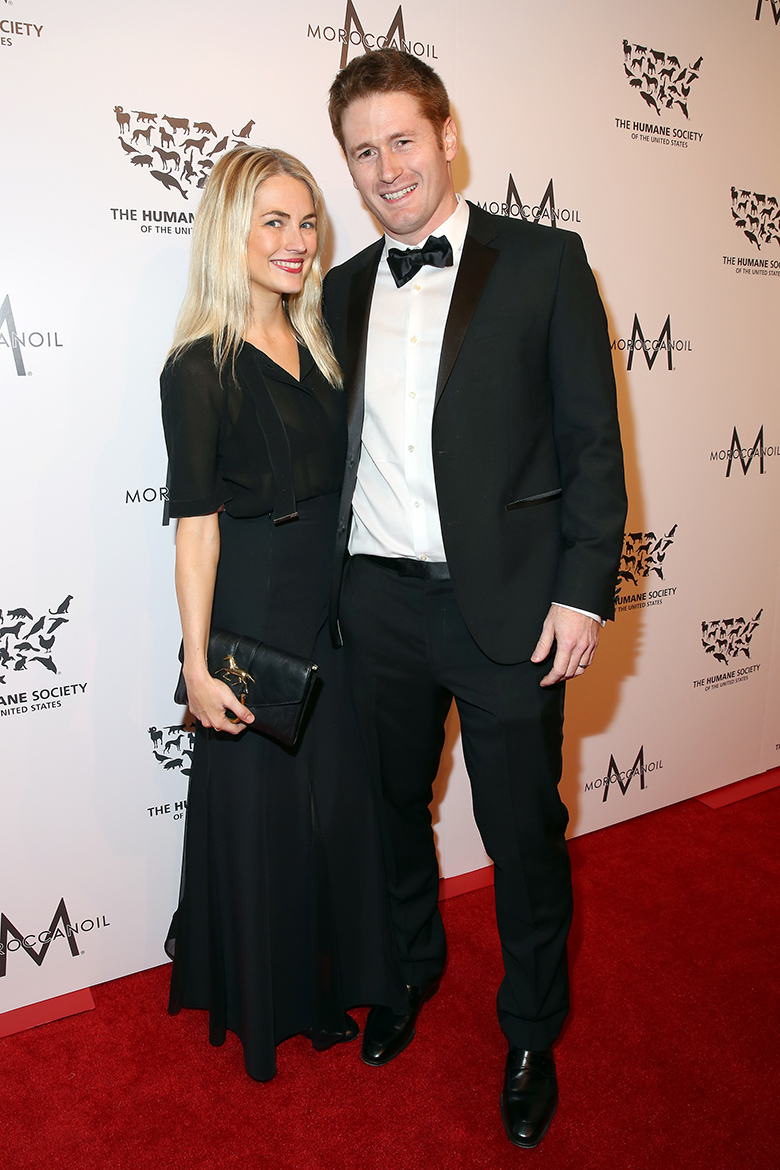 My dog Finn; I started a charity after him. The whole initiative started after finding out he was from a puppy mill. So, Friends of Finn is a group with the Humane Society to help end puppy mills, because he is okay but his parents are probably not okay.
Related: Nearly 300 Dogs Seized in Top Puppy Mill State
Amanda with her dog Finn.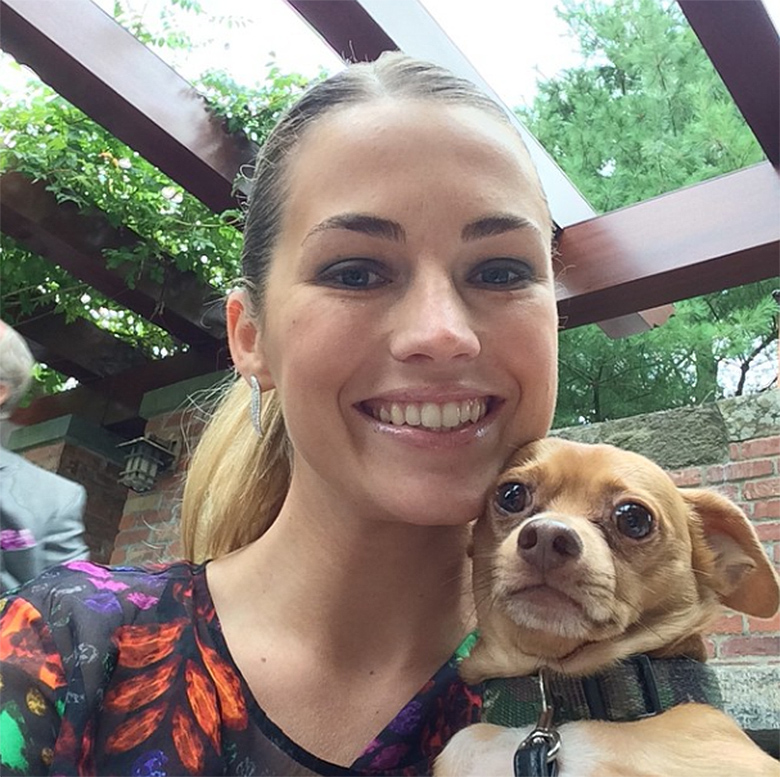 Katie Sturino's famed dog has helped get the word out about adoption.
Katie living the life with Toast.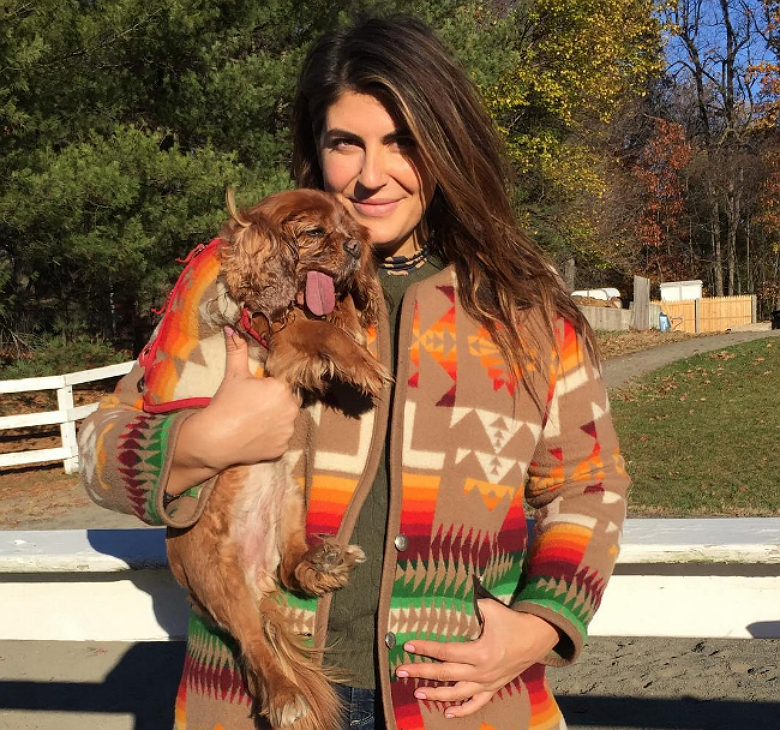 Toast has brought a lot of joy to my life. I was thinking about how she was my date for tonight, and I was looking at her in the cab and was like, we are basically best friends.
I think the most rewarding thing about running her Instagram account (currently has 370,000 followers) is meeting people on the street who have said they have adopted, because they found out about Toast's story.
Related: Humane Society, ASPCA Push for Stricter Standard for Puppy Mill Dogs
Jenny Mollen's dog saved her life.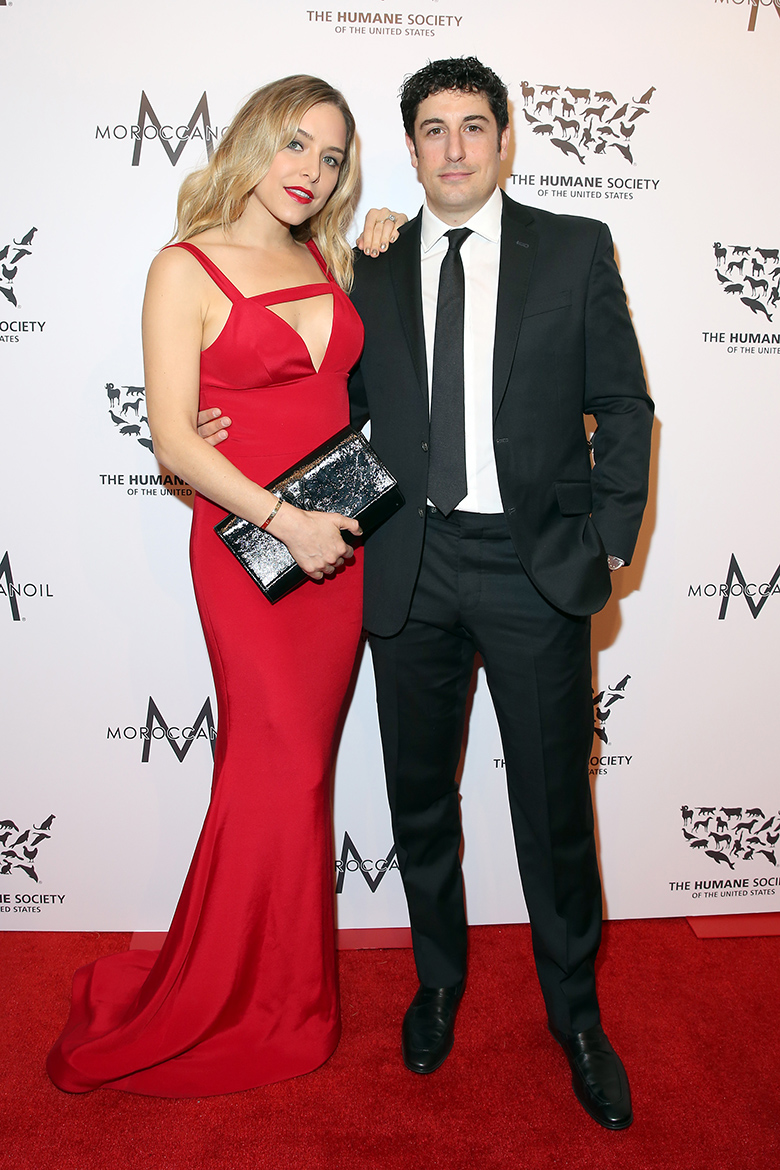 My dog, Mr Teets, I got him when I was 21 years old and had him up until last year. He turned me into an adult. Having to care for him taught me to be an adult and actually love humans. He got me over my eating disorder and basically saved my life.
Jenny with her pup before he passed.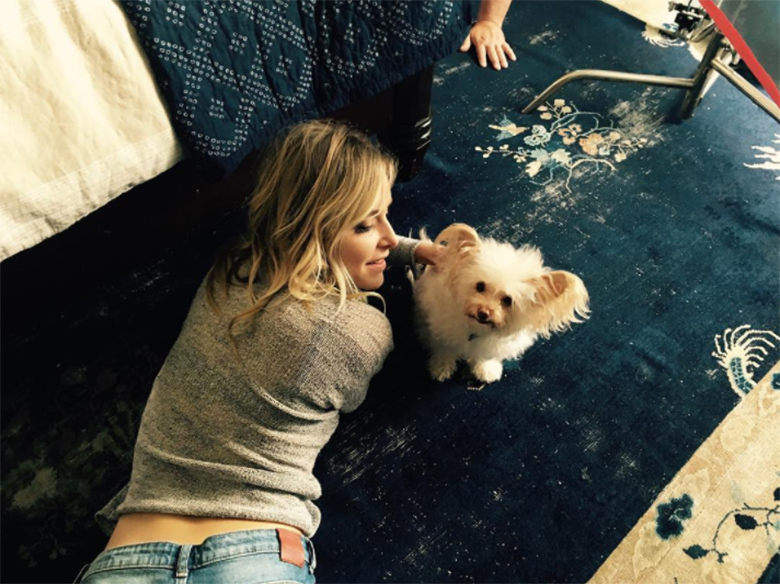 Jason Biggs (Mollen's husband) on providing love all the time.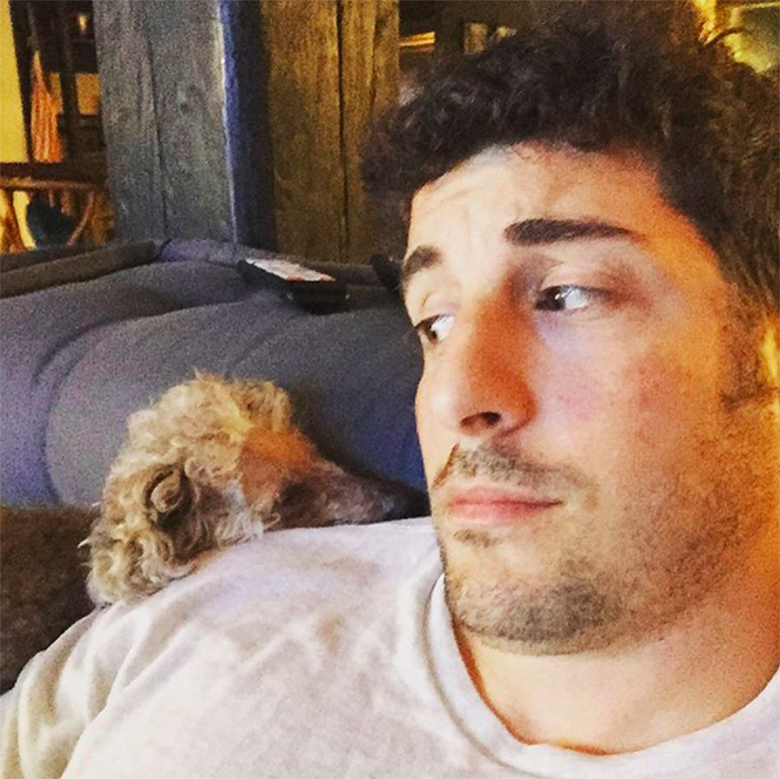 The downside of having a dog is you get spoiled with that unconditional love. It is truly the purest love that you can imagine.
Related: Tennessee to Have First Statewide Animal Abuse Registry