BARC Shelter got a helping hand from actress, singer and supporter Bernadette Peters during an art show to benefit the organization.
The animal lover collaborated with art consultant Julie Keyes and the Mark Borghi gallery for an animal art show  benefiting the Brooklyn-based animal organization.
"I hope people get some lovely art they will enjoy and know that the money is going to a great cause," Peters told us. "We want to encourage people to adopt, because even though we are much better in New York, there is still euthanasia and there really shouldn't be. "
Related:How This Little Store Helps the BARC Shelter Thrive in a Big Way
The opening night was on Wednesday, with approximately 20 artists — including Eric Ginsburg, Tammi Smith and Dinah Maxwell Smith — featured in the gallery's two-week showing. Ranging in price from $1,000 to $16,500, artists showed their love of animals in different formats — paintings and photographs dominating the show. Many artists out-right donated their work while others offered to donate a portion of the selling price to the shelter.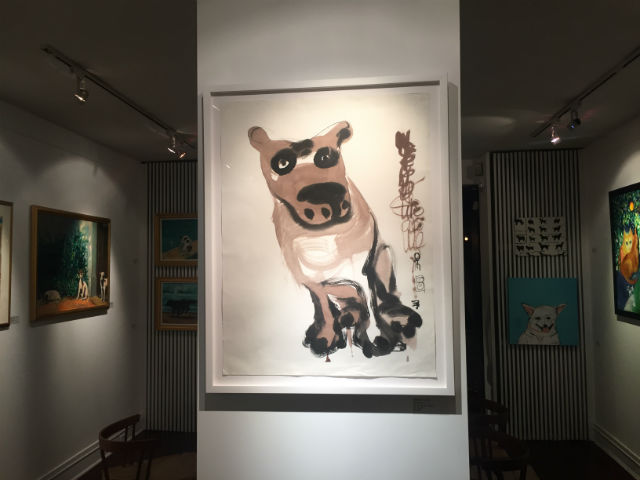 "Every dog to me is like a person, so this is something that is an important," says artist Paton Miller. "There are a lot of important issues in the world, but this is one of them [animal issues] and I am glad to be part of it."
Peters' relationship with the shelter goes back 17 years when she was just beginning Broadway Barks, an annual adoption event involving Broadway stars and shelters in the New York City area. BARC was one of only six shelters involved in the event and Peters, along with her assistant, would load up the dogs herself from the ACC and bring to BARC to help find forever homes.
The art show runs through November 17 at The Mark Borghi gallery located at 52 East 76th Street in New York City.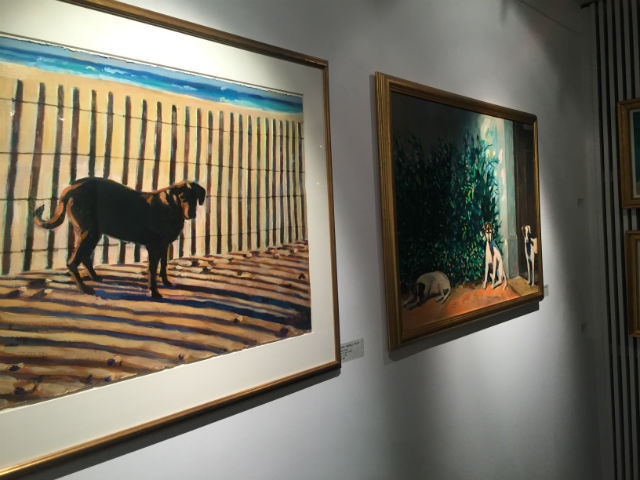 Related:Stars Bernadette Peters, Andrew Rannells and Others Help Dogs Get Adopted at Broadway Barks