Fourteen therapy dogs were honored in Marjory Stoneman Douglas High School's yearbook for their role comforting students following last year's shooting in Parkland, Fla.
From Labradors to mutts, each proudly posed for their school picture, having a place right alongside the students and staff in the school's yearbook, titled "It All Depends," which sought to highlight the transformation the school made since the massacre.
Related: Courtroom Therapy Dog Helps Children Testify Against Parents in 'House Of Horrors' Case
"After the shooting we wanted that yearbook to be perfect and had to cover as much as possible," student and editor-in-chief Caitlynn Tibbetts told Buzzfeed News. "This year, we wanted to give proper representation of our school and who we are now without giving so much focus to what happened to us in the past. The therapy dogs are the one thing from last year that is permanent and positive."
The dogs were brought in by various organizations last year to serve as therapy canines to help students deal with the aftermath from the Parkland, Fla. shooting that killed 17 students and staff and injured 17 others on Valentine's Day in 2018. The reported gunmen Nikolas Cruz was caught and now faces the death penalty.
The therapy dogs comfort students with a wag of the tail, a handshake or are just there for people to pet them when needed.
"Chief has a unique bond with students," his handler,Yvonne McAlpin, tells This Dog's Life about the Labrador. "He senses when someone needs a little extra love and immediately makes his way over to them. He may start with a belly rub and the rest is history; the students just fall in love."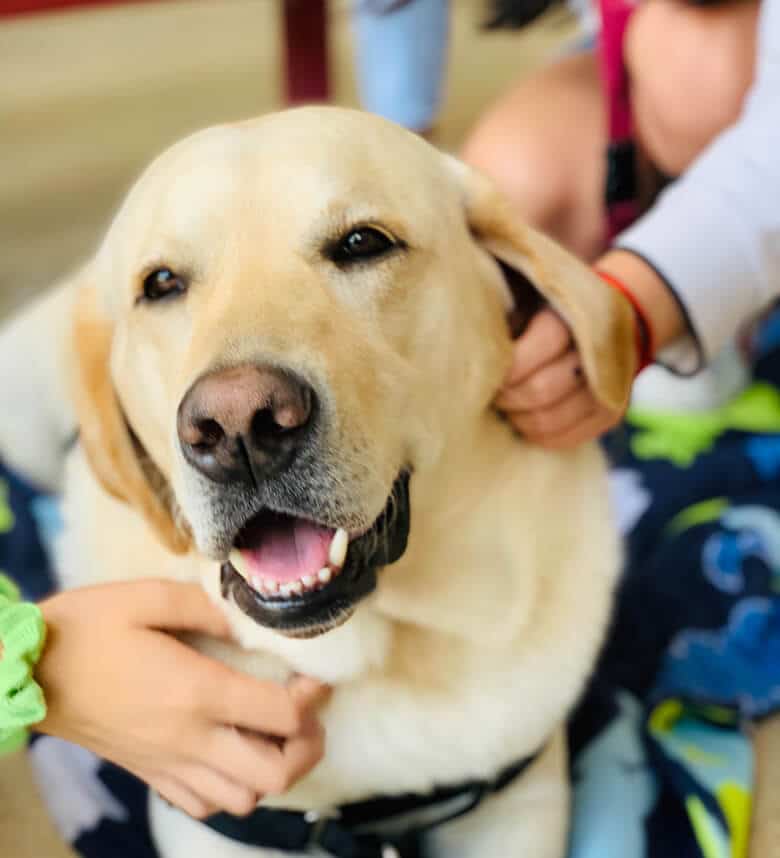 Diana Haneski, handler to Bernedoodle River, agrees about the special relationship her dog shares with the students.
"River will spot them from far away, start wagging her tail and literally go airborne when she sees them," she tells us. "This is one of the behaviors we have worked on successfully, along with roll over and fist bump."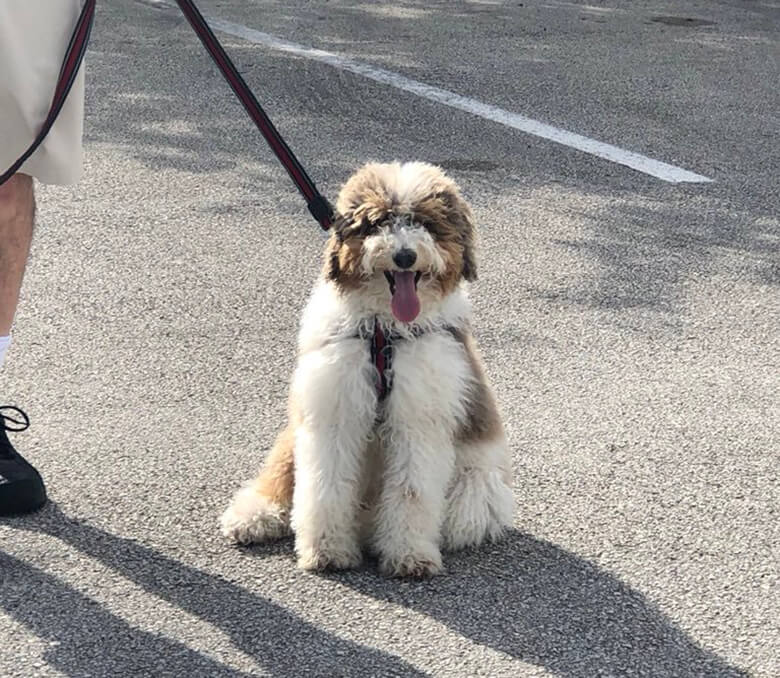 Related: Woman Who Lost Both of Her Legs Trains Disabled Puppy to Be a Therapy Dog
Sarah Lerner, an English and journalism teacher and the yearbook adviser, told Buzzfeed News that the decision to have the dogs in the yearbook came after another canine was featured. So, on make-up picture day, the 14 dogs all posed for their photo, with some getting dressed up, sporting bows and bowties, while others decided to go with more traditional attire: a simple harness.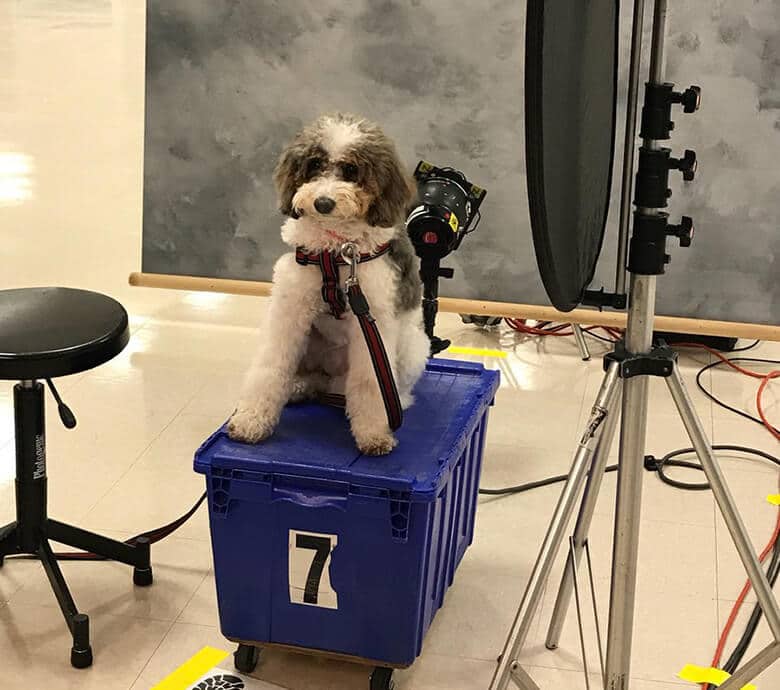 "I felt honored that the dogs were asked to pose for yearbook headshots.,"McAlpin says. "The students think of these therapy dogs as part of the student body. They play a major role on campus."
And while the students got a kick out of their photos, Lerner reiterated the canines' role at the school.
"They are trained therapy dogs," Lerner told CNN. "They're never unattended, they're always on a leash and they're so good-natured and well-mannered. They bring a sense of comfort and calm and relaxation. It's wonderful."