A design firm in China designed a stunning house to not only suit the owner's needs, but also the dog's.
China's Atelier About Architecture was tasked with designing a house for a client. In addition to décor, layout and ambiance playing a role in the development, the dog's needs also impacted the design — probably above all else.
Related: Sidewalk High-Tech Dog Houses May Be Coming to a City Near You
"It is a unique commission to us, since all the requests from the owner, including the space, materials, even furniture and decoration, are almost completely centered on the dog's habits and needs," the firm wrote in translated English on its website.
Atelier About Architecture divided the home's 4,300-square-feet into basically two types of homes: one for the humans and the other for the dog. The first two floors include a kitchen, dining room, living room, bedrooms and entertainment area. The firm used sharp angles and slopes to play with light and reflection. It is modern and aesthetically clean, with grays, blues and whites used throughout the décor.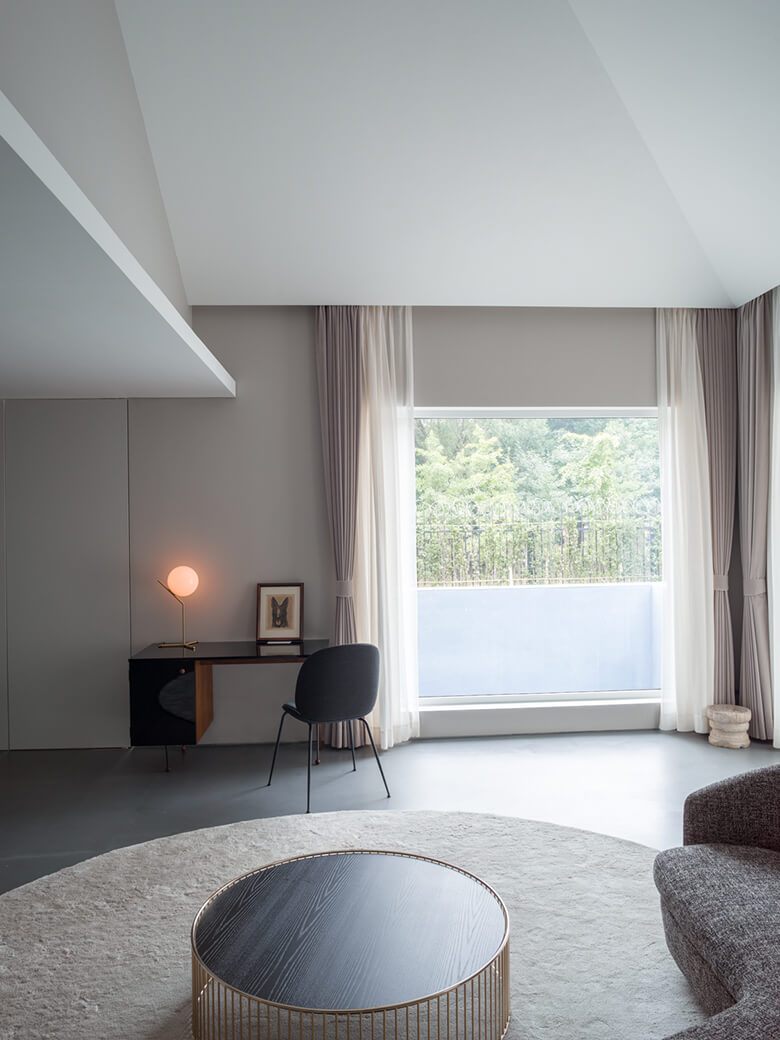 In contrast, the dog's floor, which is the entire basement, uses pinks, yellows and blues to help with depth perception. The room has ramps, an open shower and a relaxing area. There is also an area where vets can come in and conduct exams on the dog and provide medical care. The company also used high-tech noise-reducing fabrics to diminish the dog's barking during bath time.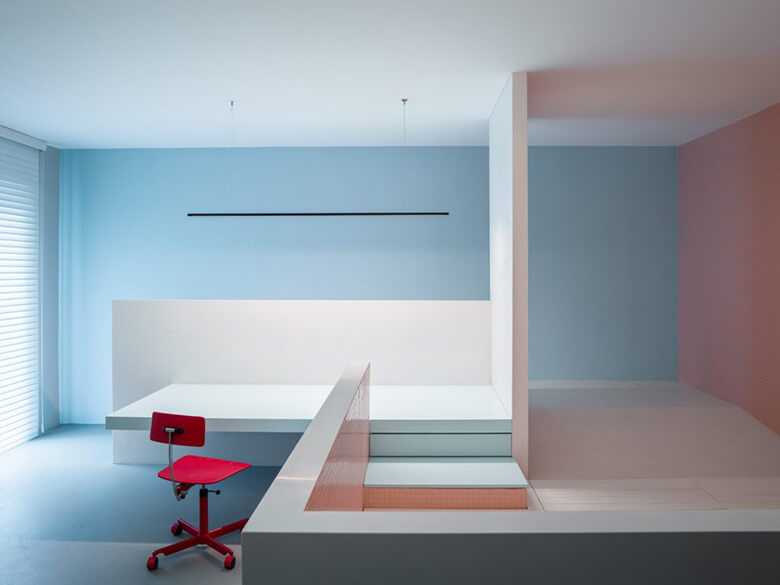 The team also took into consideration the dog's fragile joints. According to the company, the dog is very sensitive to the touch and has a lot of hip pain. So, the team used a softer material for the flooring (to decrease the jarring impact of hard surfaces) and medical-grade waterproof coating applied to various areas.
Related: Scientists Believe Dogs Use 19 Different Signals to Communicate With Us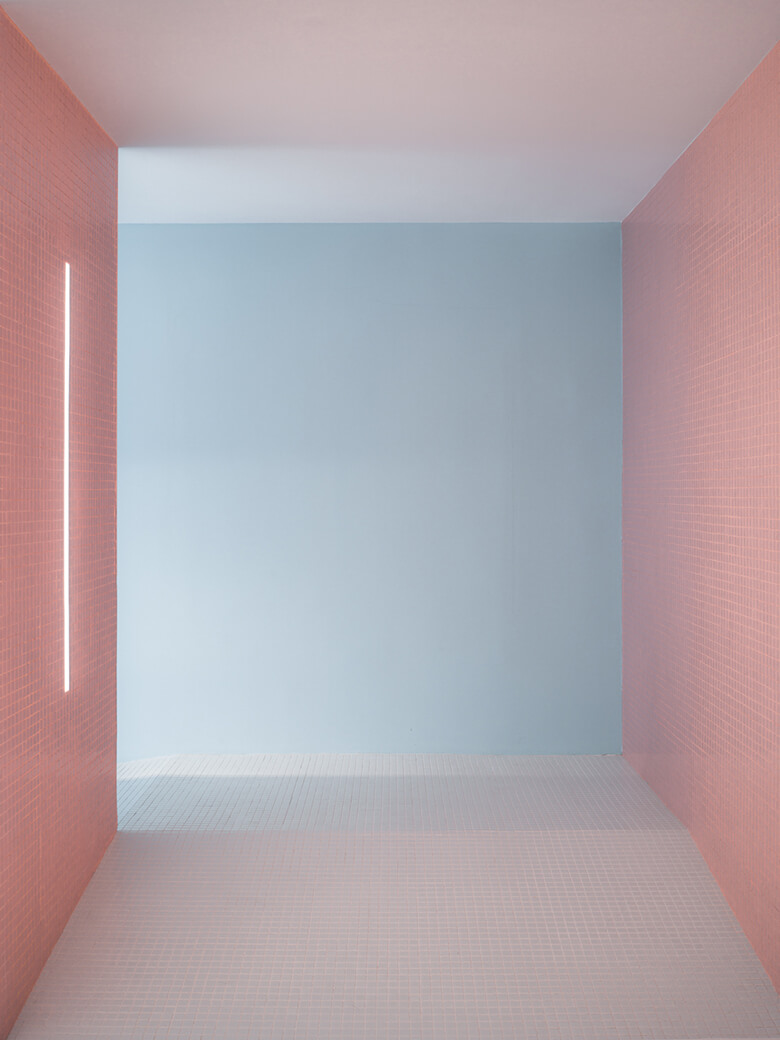 The result? A very happy owner and dog.
"Whenever we see the owner and the beloved dog living and playing together inside the house, we are always touched by the love between them," the company wrote. "The love is expressed beyond the presentation of architecture and design skills, which is probably the ultimate meaning of the entire project."
Related: Everything You Need to Create an Awesome Dog-Friendly Office