Update: According to a new TMZ post, the family consists of four members, all of which are distraught. They have not seen the dog, a Central Asian Shepherd, and Air France-KLM refuses to address where the dog is being held.
An owner has been left devastated after her dog died on an Air France-KLM flight this week.
The dog, who reportedly looks like a husky, was put in cargo during a flight from Amsterdam to Los Angeles on March 19. With it clocking in at 10 hours and 45 minutes, everything needed to run smoothly.
Unfortunately, it seems like that was not the case.
According to website TMZ, the outlet that first broke this story, an Air France-KLM employee with knowledge of the incident said the dog was not properly loaded into the cargo and lost oxygen. (A representative from Air France-KLM disputes this claim.)
The owner was made aware of her dog's passing when she had to pick up the dead pet at Air France-KLM's LAX warehouse. Obviously, she was heartbroken.
The company issued a response, stating, "The dog's owner has been notified and we express our condolences."
Related: Delta Bans Emotional Support Dogs on Long Flights
When this story broke, a representative of Bianca Doblado reached out to share a similar incident on an Air France-KLM flight last August.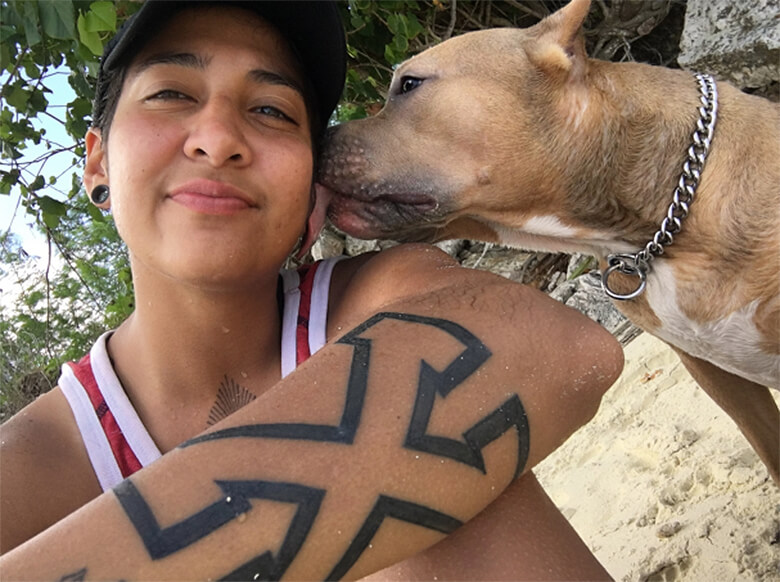 While serving in the military as a K9 handler, Doblado fell in love with a puppy she called Monster during her stint in Guam. When it was time to go back to the states, Doblado and her dog, who at the time was around one years old, were booked on separate flights, with Monster flying in cargo.
During the 12-hour flight, Monster, sadly, died.
Related: Crew Member Saves Dog on Board With Oxygen Mask
According to Doblado, the dog was shipped off, without authorization, to the University of Utrecht in the Netherlands. After the necropsy was done, she says they cremated the dog, unbeknownst to her, and shipped her Monster's remains. The airline compensated her $1,478.96.
Air France-KLM did not comment on this case.
While we are unable to determine how many animal deaths have occurred on Air France-KLM in recent years, we were able to see the data for U.S. carriers. Last year, there were 10 deaths, as opposed to 24 deaths in 2017, with the majority on United Airlines.
Related: United Airlines Announces 21 Dog Breeds That Won't Be Allowed on Its Airplanes