Have you ever come home from a long day at work to discover a chaotic mess of doggy toys littered across your living room? From half-eaten toys to stuffing galore and chewed-up bones, your dog's favs can quickly clutter your space. To efficiently find your pup's things while keeping your home tidy, you need to have a smart storage plan in place.
Here's how to contain the clutter and effectively store all of your dog supplies.
1. Set Up a Dog Walking Station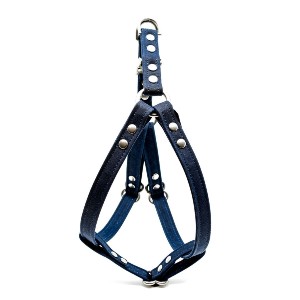 If you're in a rush to take your furry pal out to pee or poop, trying to find a leash can be a major headache and hassle. For a simple solution, set up a dog walking station in your home's entryway. Buy a standard set of wall hooks where you can stash leashes, harnesses, poop bags, and even treats.
Keeping all of your dog walking essentials neatly near the front door will allow you to effortlessly grab them and go.
Related: How to Handle Your Dog-Aggressive Canine on Walks
2. Create a Designated Spot for Treats
Whether you're training your pup or just want to treat him, a dog treat station can make finding his favorite bones effortless. Pick a spot on your kitchen counter where you can stylishly store your pet's treats. Look for a clear BPA-free storage jars so you can easily find the goodies you're looking for. By having easy access to dog treats, you can frequently reward your pet's good behavior.
3. A Dog Toy Basket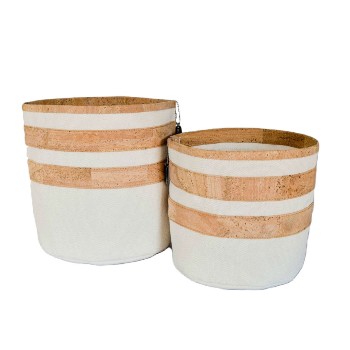 Nobody enjoys having a pile of slobbery, half-eaten dog toys sitting in the middle of their living area. Go through your pooch's toy pile and trash the damaged ones, as they can be a choking hazard waiting to happen.
After you have collected all of the toys your dog still plays with, store them in an aesthetically-pleasing toy basket.
This sustainable felt toy basket from MiaCara adds a sophisticated yet minimal look to your home. (Bonus: you can store your magazines, books and games in there, too). There is also the eco-friendly canvas basket from Hoadin, which adds a charming pop of natural material to any home.
4. Better Dog Food Storage Options
Having an open bag of dog food in your garage or kitchen pantry can attract pests. Moreover, half-open pet food bags can cause the food to go bad faster. Consider storing your dog's food in large, stackable plastic containers with airtight lids. Not only will they take up less space and make your pet's food easily accessible, but the plastic bins will ensure the food stays fresh for longer.
This food storage container from Superhuman comes in multiple sizes, has a sleek finish and a magnetic lid-mounted scoop. Plus, it has wheels to make the bin easy to move.
5. Low-Traffic Feeding Locations
If your dog is a sloppy drinker or eater, you don't want his feeding station to be in an area where guests can step in the mess. Move your pet's dish bowls into a low-traffic location, such as the laundry room, spare bedroom, or basement. Place an easy-to-clean mat under the bowls to minimize cleanup efforts.
6. Dog Travel Bag
Are you and your dog hitting the road? Ensure all of your pet's essentials come along for the ride by putting together a pet travel bag. Pack it full of treats, a water bottle, collapsible water and food dishes, poo bags, toys, first-aid products, and your pet's ID information.
There are plenty of bags out there for your pup. Just make sure the bag you choose has numerous pockets and pouches to organize all of your pet's travel necessities.
Related: The Best Dog Travel Bags to Carry All Their Supplies
7. Grooming Caddie
A portable caddy makes the perfect storage option for doggie grooming supplies. You can tuck soaps, brushes, and towels into a mobile caddy to effortlessly bathe and groom your pet in any desirable location. Waterproof shower caddies make ideal choices.
8. Hideable Gates
Keep your dog out of off-limit rooms by buying a built-in pet boundary. Sliding dog gates are simple to store and don't take up a lot of space when they're not being used. This fashionable auto-close gate fits just about any doorframe and can close on its own when not in use.
A wall-mounted gate can be easily installed in doorframes or hallways. The retractable cloth can be closed and contained for convenience.
From containers for dog toys and food to convenient treat and walking stations, your house can be organized and pet friendly. Staying organized will make your life as a pet parent easier while keeping your space neat and tidy.
Related: Spring Cleaning: 9 Non-Toxic Dog Stain and Odor Cleaners That Get the Job Done