With Halloween just around the corner, trying to find a costume for your dog that is both cute and relevant to today can be quite the task. You don't want your furry friend showing up to a Halloween party or going trick-or-treating only to see every other dog wearing the same costume. Gasp! The humiliation your pup would face. Now is not the time to be basic.
Here are seven on trend Halloween costume ideas that will bring in all of the trophies and rake in tons of compliments!
1. Mufasa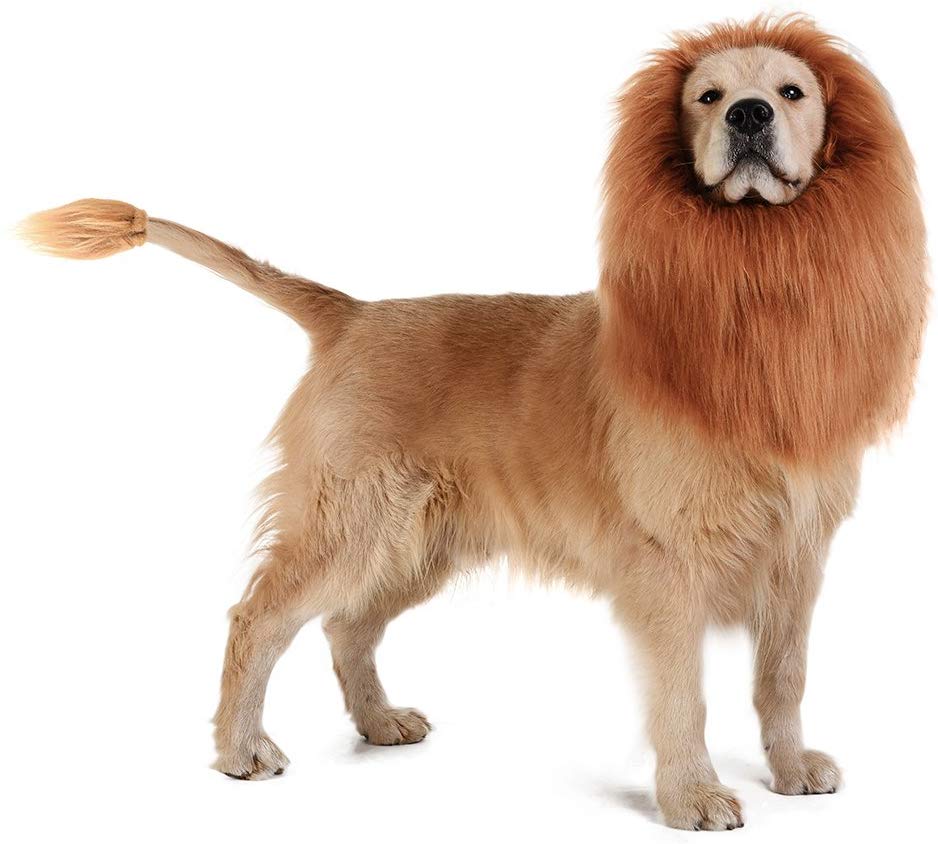 One of the most anticipated films this year was the live action film The Lion King. The cast was star-studded with Donald Glover, Seth Rogen and Beyonce all lending their voices to bring the animals to life. With it bringing in $1.65 billion worldwide, it is definitely considered a box-office success.
Related: In a Pinch? Here are 9 Super Simple DIY Dog Costumes for Halloween.
Now your dog now jump on the bandwagon. This adorable mane will have your pup feeling like the like the King of Pride Rock in no time, not to mention it leaves the door wide open for coordinating costumes. One size.

Price: $14.58
2. USA Soccer Jersey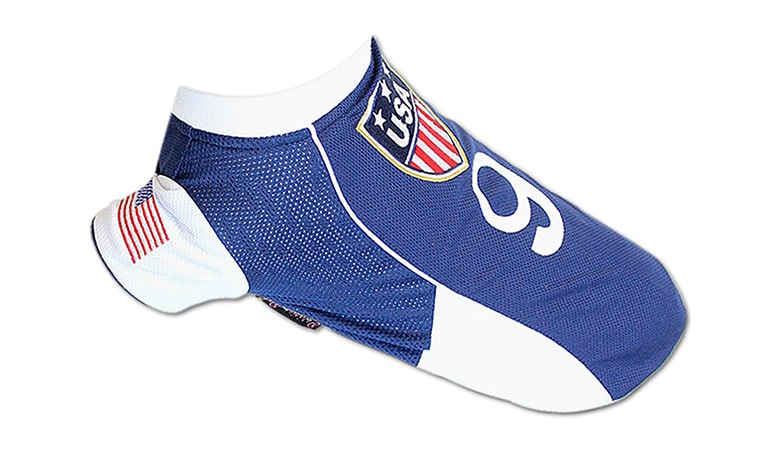 The FIFA Women's World Cup only comes around every four years, so when it does, everyone gets pretty hyped. And this year, the team reigned supreme, winning the championship game and celebrating for weeks! So what better way to show your American pride and keep the party going then by dressing your pup up as a soccer player!? This jersey is perfect because you can put it on your dog any time of year. Sizes XS-XXL
Price: $23.98-$38.98
3. Iron Man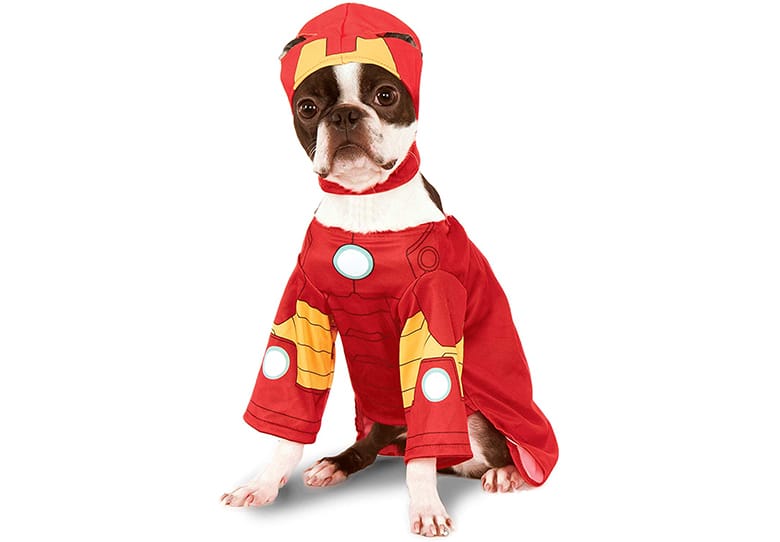 Millions of Marvel fans around the world flocked to the theaters to see the long awaited Avengers Endgame. (It ended up raking in $858 million in the USA box office alone.) With many believing this was Iron Man's last movie in the franchise, they were anxious to see how his story ended. And while fans were devastated at the loss of this character, his legacy can still live on…with your dog. This Iron Man getup is a great idea for costume contests, or just some awesome Instagram photos. Sizes S to XL.

Price: $16.75
4. A Starbucks Coffee Cup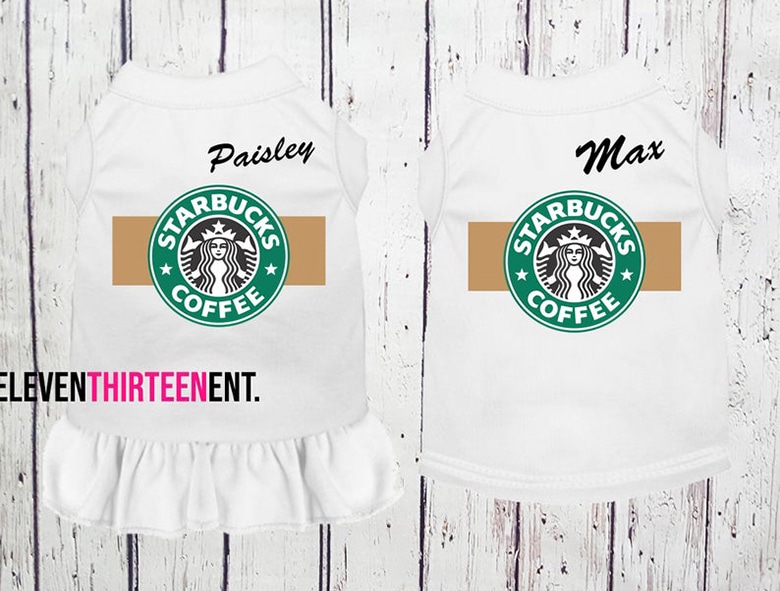 This year the beloved show Game of Thrones came to an end after eight seasons. This show is known for its twists and turns, but fans were really confused when they spotted a Starbucks cup in the episode titled "The Last Of The Starks."
Related: Have Your Dog Stand Out This Halloween With These Super Creative DIY Costumes
Some fans found this to be a hilarious mistake made by production, whereas others were not as impressed with the carelessness that went into filming, especially since it took almost two years for this season to be released. In order to relieve some of the tension, why not have your dog dress up as an adorable Starbucks cup? (How many people can really get mad at a dog dressed as our favorite morning beverage?) Size S-3XL
Price: $19.99
5. Baby Shark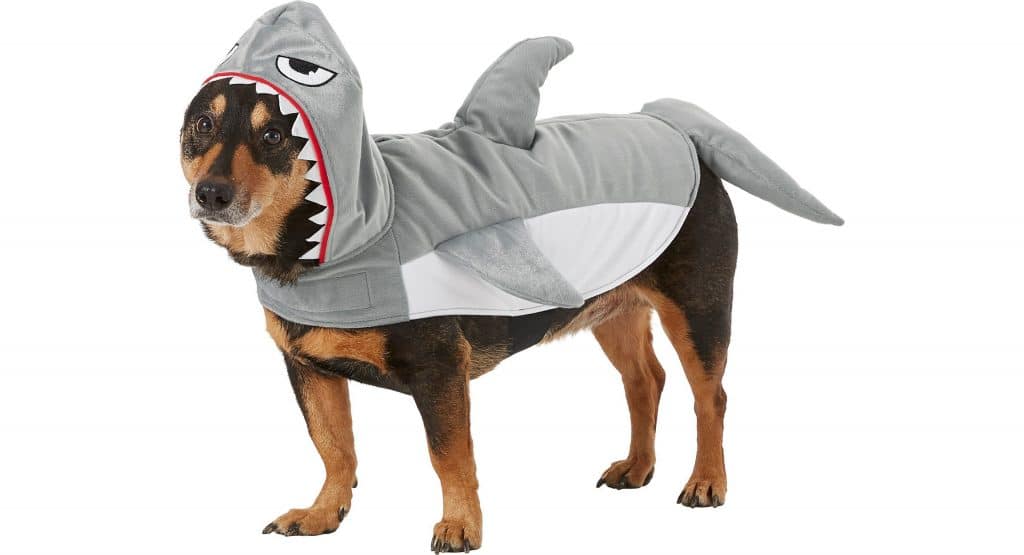 The Baby Shark song quickly became one of those songs that even when you didn't want to, you found yourself singing along or humming the tune. Kids around the globe can't get enough of the video. (It currently has over 3.7 billion views.) And with the Washington Nationals fans recently turning the song into a battle cry, we should have an interesting World Series.
Your dog is sure to get a ton of laughs and giggles this year with this adorable costume. Sizes S/L.
Price: $12.99-13.99
6. Woody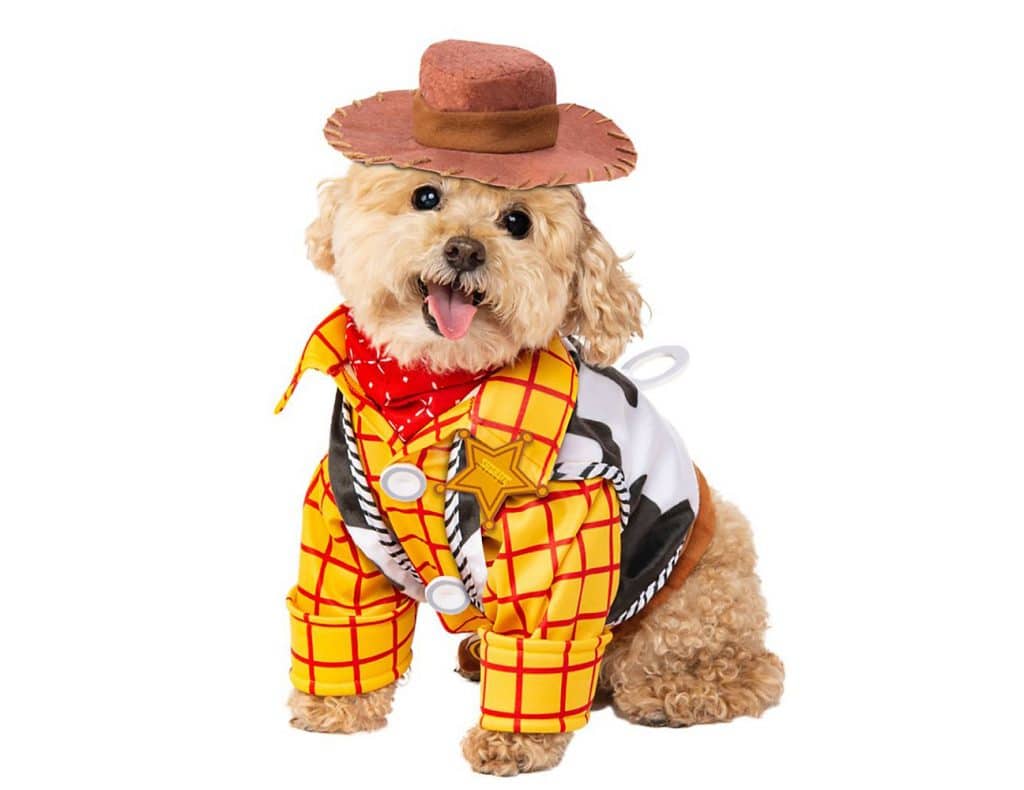 Toy Story 4 was another huge movie that came out this year. Bo Peep who has been MIA for quite some time, resurfaces and joins forces with Sheriff Woody to rescue Bonnie's new toy, Forky. Once they complete their mission Woody realizes that he has a new calling: He wants to help lost toys find owners.
At the end of the movie Woody says an emotional goodbye to his friends Buzz and Jessie before embarking on an adventure with Bo to find all of the carnival toys a home. If you are feeling nostalgic this year, then dress your dog up as Woody. Maybe he will find his Bo Peep this Halloween. Sizes S-XL.
Price: $26.95
7. Alien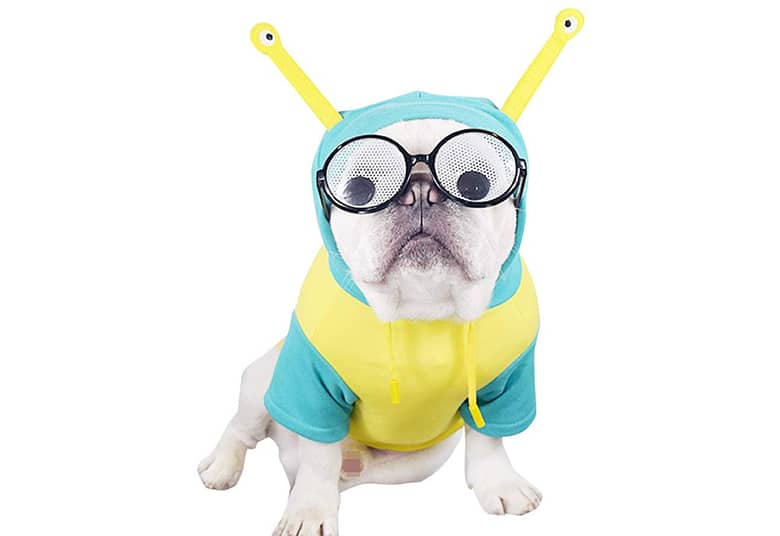 If you tune into any news station or go on social media then you probably heard about the plan to storm Area 51. A college student created a Facebook event with intent to visit the highly classified government facility where supposed UFO debris exists.
Although it first started as a joke, over 2 million people responded that they were going. This caused many businesses in the area to stock their shelves with novelty items and prepare for the onslaught of tourists. Yet, when it came time to actually participate in the event only about 150 showed up, none of them successfully raiding the military base.
Grab this adorable hoodie and see how many people make the connection this Halloween. Sizes L to 3XL.
Price: $14.99-$15.99
Related: Need Some Last-Minute Inspiration? Check Out a Few of Our Favorite Halloween Dog Costumes.