Winter can be tough on skin and hair. The air outside is dry and windy, and the temperatures are frigid. Indoor heat leaches moisture from the body, making skin parched and turning hair into straw. We often change our skincare and use heavier shampoos and conditioner. But did you know that winter can also wreak havoc on our dogs?
In cold winter climates, dogs can suffer from itchy skin, dry fur, cracked paws and dandruff. Their coat can lack luster, and irritated skin can drive your dog crazy. If your pooch is scratching incessantly, he's suffering.
There are ways to help your four-legged best friend. Just like humans, dogs need a winter update to address fur and skin needs. Here are some easy ways to keep your dog in tip-top cold weather condition.
1. Add Oil to His Diet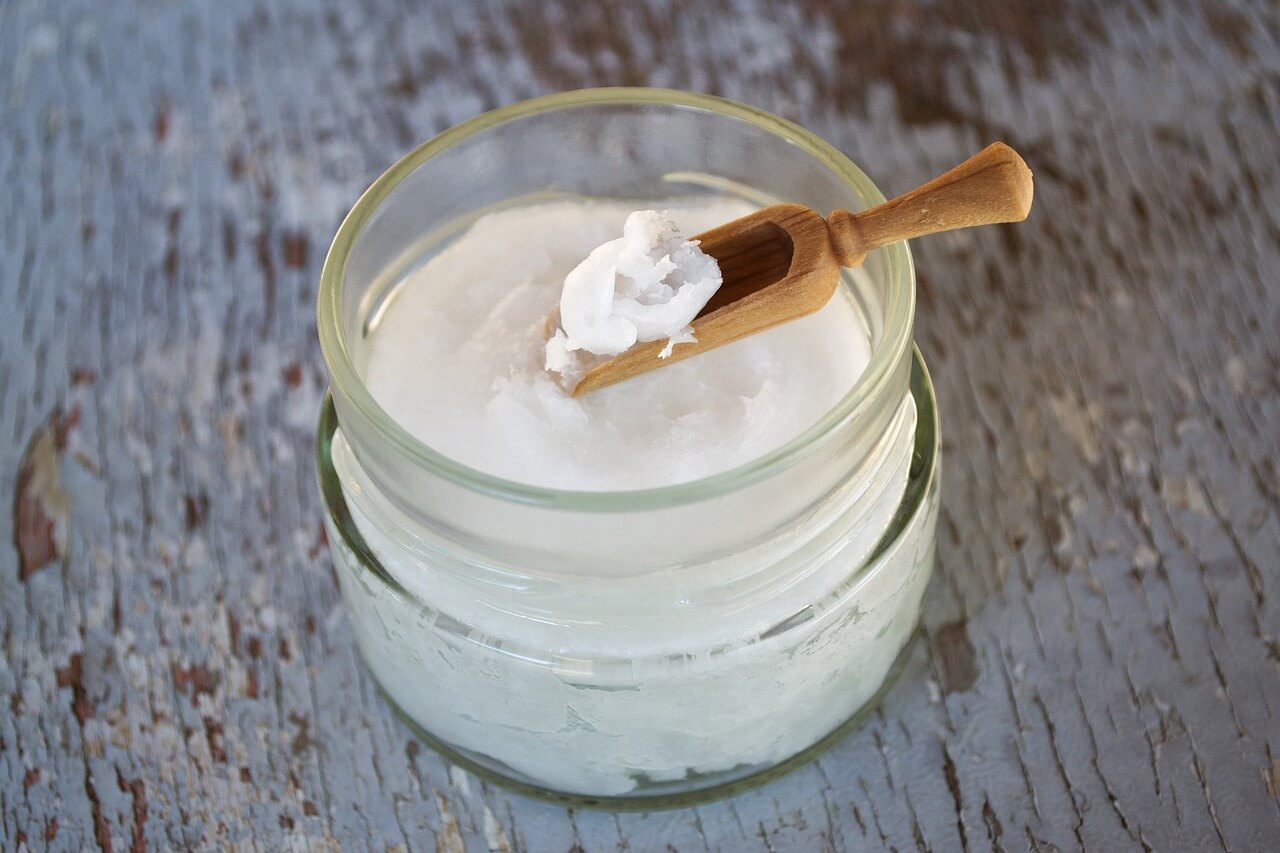 The best way to fix the outside is from the inside. Start with adding a tiny amount of coconut oil to your dog's food. As his body adjusts, work up to one-half to one teaspoon (depending on his size). Known as a "superfood," coconut oil is also good for his metabolism, immune system, thyroid, any joint pain and can even help prevent infections. It will not only help dry skin and dandruff, but it will make his coat smell sweet — and dogs really love a little coconut condiment.
Entice Your Dog to Drink More Water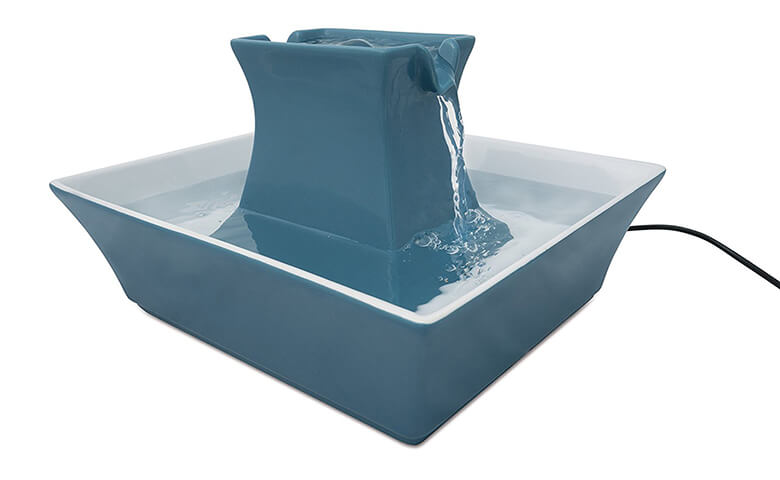 Hydrating inside means supple skin and a soft coat. To entice your dog to drink more, keep his water dish clean and refill frequently with fresh, cool water. You can also try filtered or distilled water, as dogs sometimes don't like the taste of hard water, or invest in a filtered, water fountain. It will aerate the water, and a flowing stream of water usually entices your pooch to drink.
Related: The 5 Best Water Purifiers to Protect Your Dog From Toxic Chemicals Coming From Your Faucets
2. Supplements for the Skin

Giving your dog a fatty acid supplement can help alleviate many skin problems and give them a shiny, healthy coat. Fatty acids are a type of polyunsaturated fat; the ones your dog needs are the omega-3s and the omega-6s. These fatty acids aid in reducing inflammation and maintaining skin hydration. Choose a fatty acid supplement that is specifically for skin and hair. They come in liquid form for adding to food or solid form to be used as treats.
3. Winter Bath Time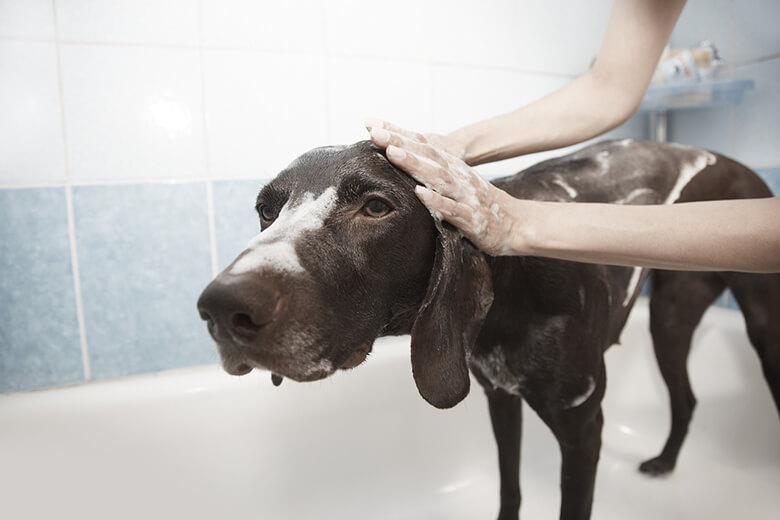 Dogs get dirty in winter from snow, salt, slush, and mud. How often you need to bathe your dog depends on the breed and his level of activity. Dogs with an oily coat, like Basset Hounds, need more frequent bathing; short-haired breeds can usually make do with less frequent baths. Small breeds or breeds that are low-riders and close to the ground tend to get dirtier faster. Choose a shampoo to suite your dog's needs, whether that means a formula for itchy skin, dry skin, moisturizing, hypoallergenic, or even for a very dirty dog! In between baths, wipe your dog down after walks with grooming wipes.
Related: The Best Dog Shampoos You Can Make Right at Home
4. Humidify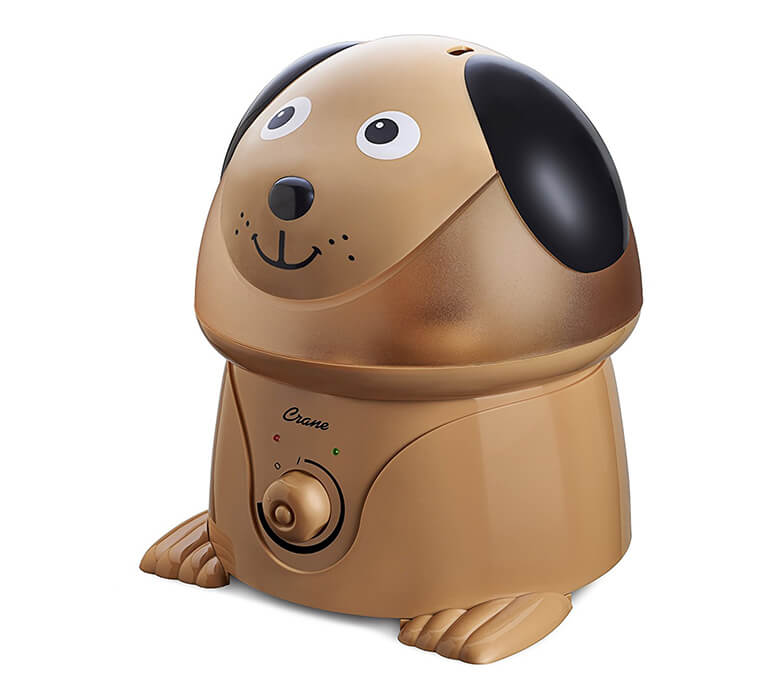 Indoor heaters leech moisture from the air, leading to parched skin and dry, dull hair. That's where a good humidifier comes in. It adds moisture to the air, which can relieve dry skin and hair, coughs, and sinus irritation. Cool mist humidifiers are safer than warm mist for a curious dog who may knock it over. You can even get one in the shape of a dog.
5. Don't Forget the Paws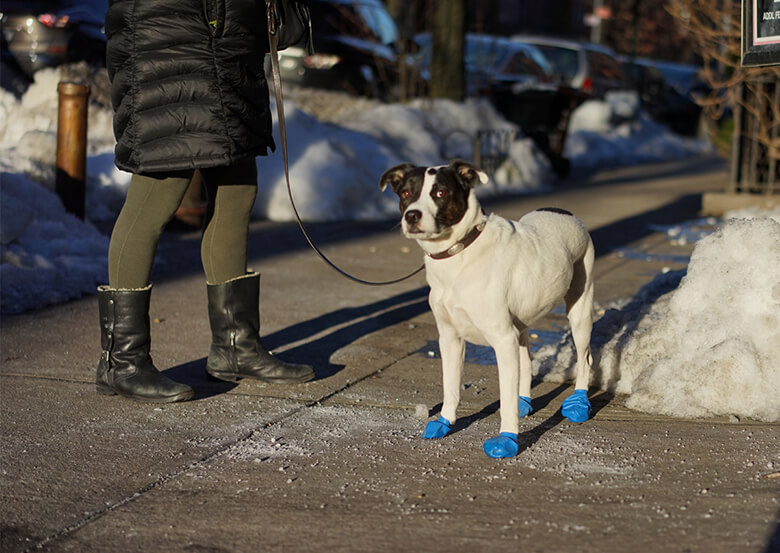 A dog's paws take a beating. Just imagine walking all over barefoot! In the winter, bare-paw walking can be dangerous. Salt can actually burn the paws, and it's toxic if licked off. Crystals can get lodged between the pads and cause irritation. When there's winter weather, your dog's dogs need protection. Use booties for the best protection. You can choose lightweight waterproof booties like Wagwear, Pawz, boots like Ultra Paws for more protection, or Ruffwear for the active dog. If your dog thinks boots are an agent of the devil, try some Pure + Good paw balm, but remember to wipe off his paw when you get inside.
Related: Baby, It's Cold Outside: How to Keep Your Dog Safe From the Deadliest Winter Dangers