A man can thank a 10-month-old puppy with saving his life.
Last week, bullets went flying in a Boston neighborhood when an argument broke out.
Bystander Dashaye Mizhari, 18, was shot three times as she ran for cover. She was taken to the hospital and is expected to survive.
When police arrived on the scene in Dorchester, Massachusetts, they also found a puppy named Fellony in need of help. According to his owner, the dog jumped in front of him, saving him.
Related: Kevin Spacey Explains How He Met the Love of His Life: His Dog Boston
"The way I look at it is that dog put himself in front of his owner and took a bullet for him," Officer David Lanteigne said at a press conference later that day.
After Mizhari was cared for and taken to the hospital, officers attended to Fellony. Rushing him to the vet, it was discovered the dog was going to require expensive surgery — a procedure the owner couldn't afford.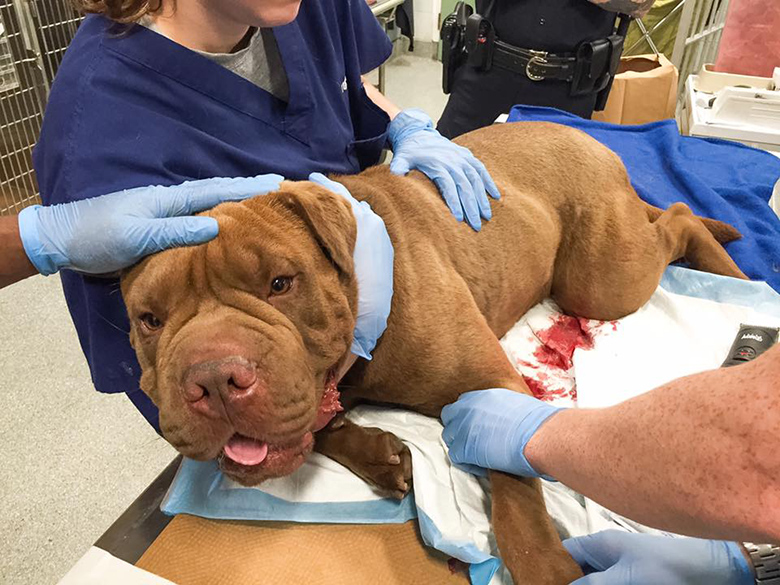 Lanteigne and two other officers decided to step in. "We all agreed to split the costs," he said of the $1,545 initial bill. "It is just a natural human response that somebody in need to help them out with their family and dogs are our family. I don't' think they get the credit they deserve sometimes."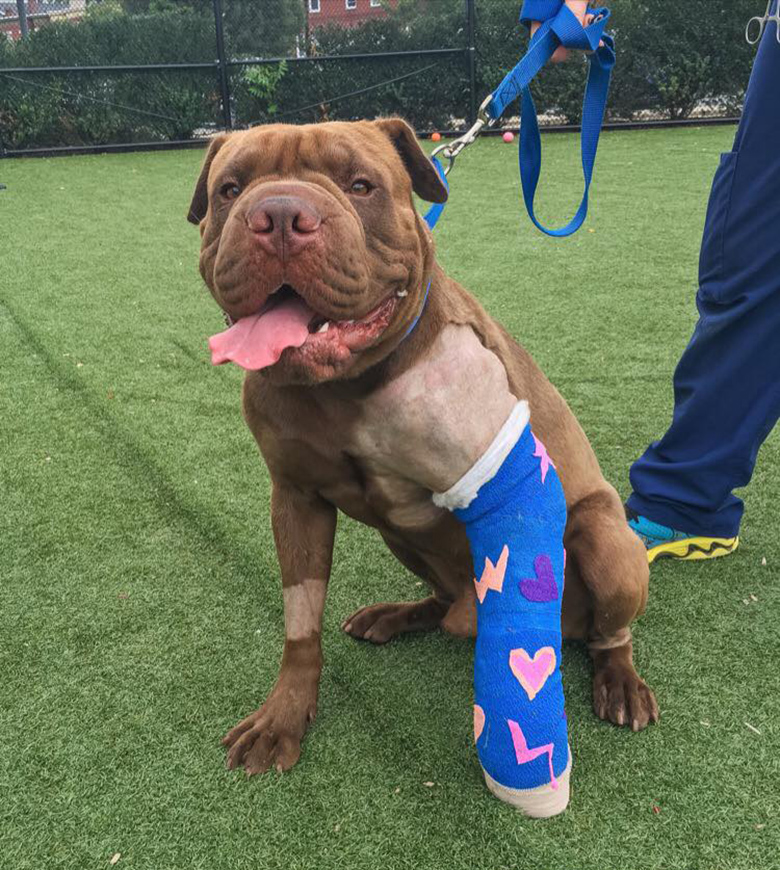 For Lanteigne this was personal. Four years ago his dog Lilly saved his mother from an upcoming train by tugging her out of the way. During her act of courage, Lilly lost her leg.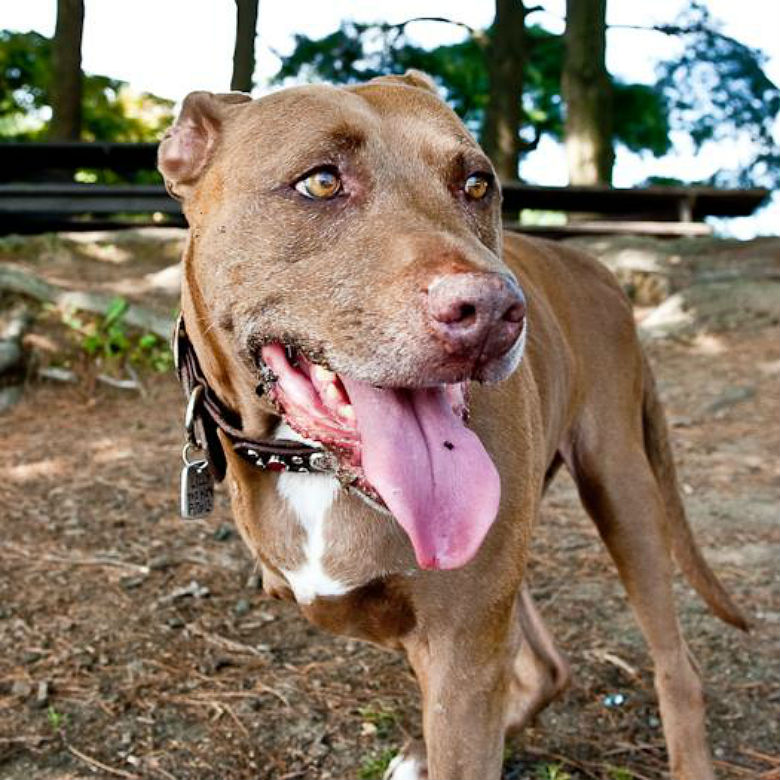 Related: Boston Is the Latest City to Ban Pet Stores From Selling Puppy-Mill Dogs
The officer and team has posted about Fellony's story on Lanteigne's Facebook page honoring his dog "Lilly the Hero Pit Bull​." To date, the story has been shared more than 1,600 times, with many people offering to help and donating money. Thanks to the public's generosity, Fellony's costs are covered and future rehab sessions, too.
Here he is after surgery: