While some people enjoy the traditional dog cut and au natural look, others are a bit adventurous, looking for the latest cutting-edge style.
Fortunately, The Salty Paw, an award-winning grooming service and boutique, can do just about anything to your pup.
Similar to spa experiences, the South Street Seaport shop offers an array of services so your dog can look her absolute best. Besides a full-grooming experience — including bath, blowout, hand-scissor haircut, cleaning of the ears and eyes, teeth brushing, nails clipped, glands expressed and a sanitary trim — the Salty Paw also offers services like pawdicures and blueberry facials. And in terms of unique grooming techniques, the business does mohawks, faux hawks, hair dyeing (with dog-safe paint), stenciling and fur rejuvenation (a process to add back luster), among other methods. Because of this forward-thinking approach, the business has been voted time and time again best in the city.
Related: Allku Taps Into Its Ecuadorian Roots to Create a Beautiful, Handmade Dogwear Line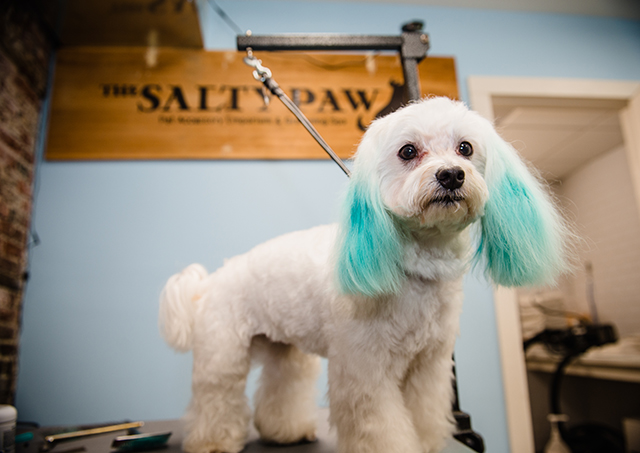 Not only has The Salty Paw's grooming capabilities caught the eye of local media outlets but also got on designer Isaac Mizrahi's radar. In 2011, Mizrahi commissioned The Salty Paw to dye all the poodles in his fall fashion show different hues of pinks, purples and blues to match the clothes donned by the models.
"Isaac Mizrahi was paying attention to what we could do with color and the publicity from it has taken us in that direction where we are known for doing really cool and funky specialty cuts and colors, whether it be permanent or temporary," says founder Amanda Zink.
The grooming services aren't the only eclectic thing you will find at The Salty Paw. The boutique up front offers a wide-array of dog products you won't find anywhere else. Curated by Zink, all products are staff and dog-approved (she has no shortage of "testers" for her treats), with each having a reason it is on The Salty Paw shelves.
"I don't just put any old thing on my shelf," says Zink. "Everything is well thought out, researched and with a story behind it.
Some of the unique items include The Salty Paw Blue Dane Ale "dog beer," doggie vitamin water and an exclusive line of yogurt.
Related: Bowser Beer Lets Your Dog Enjoy a Cold One, Too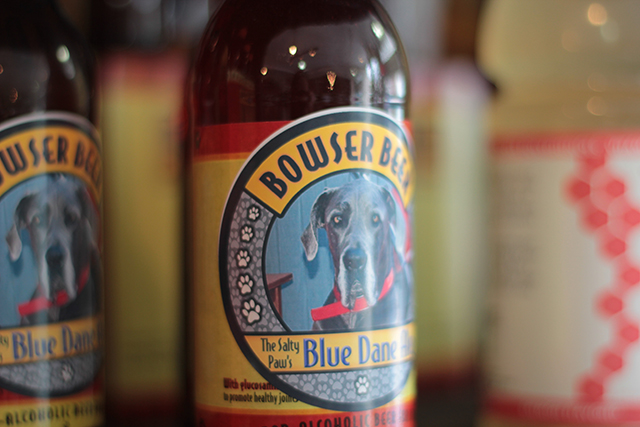 They also are very focused on supporting New York entrepreneurs and are fans of treat line Bocce's Bakery, pet line Sam & Tasha, Yarn Dog and Chilly Dog.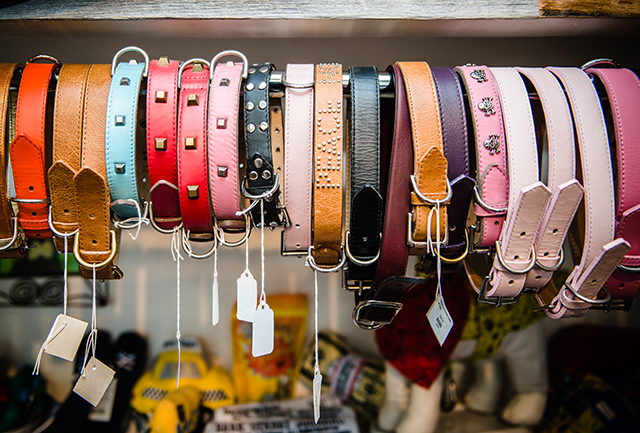 For a while, it was touch and go if The Salty Paw would be able to continue to offer its high-quality products and services.
The pet emporium opened its doors in 2007 and survived the first year, a feat in itself, but then the financial crash came in 2008, an event that strangled many businesses. The Salty Paw stood. But nothing could prepare the South Street Seaport store for Hurricane Sandy, the deadliest and most destructive hurricane in the 2012 season.
With 9 to 11 feet of floodwaters in much of the area, entire businesses were destroyed, including The Salty Paw. During the rebuilding process, Zink took desperate measures and did pop-up shops in vet basements, along with having "The Salty Paw Saloon" in which she set up her store in a bar and used the sinks for the grooming tubs. After her keys were returned to 38 Peck Slip, The Salty Paw was back in business.
Related: Rescue Chocolate Is the Sweetest Way to Save a Dog's Life
We survived Sandy. We are like the little engine that could, says Zink. "I'm happy to report three years later we are thriving more than ever."
The company keeps chugging along, having recently launched a private-label accessory line including harnesses, collars and leashes. It hopes to launch an ecommerce store to provide its unique products to the masses.
The Salty Paw also continues to be involved in the community with events like the puppy prom, Halloween events and ugly sweater extravaganza this holiday season.
"It is a true sense of community when people come and visit The Salty Paw," says Zink.
Related: A Company That Takes New York City Dogs on Amazing Hikes in the Country? Yes, Please.