For almost everyone on the planet, dogs are considered a gift. They are affectionate, loyal, provide unconditional love and are always happy to see us.
But despite their friendly demeanor, some people choose to abuse, neglect and abandon these devoted creatures. Fortunately, the world is full of people willing to give these dogs a second chance.
Imgur, an online image-sharing community, recently posted photos by user riahriahbobiah of an extremely sick and neglected dog named Lily. The user found the dog with mange in a box of car parts and helped her on her road to recovery.
Related: Before and After: How Being Rescued Transformed These 8 Dogs
Here is her story told by riahriahbobiah:
I found Lily in a box of old car parts. At first I thought she was dead… until she saw me and her tail started thumping against the box. Here, she is being vetted and fed what is likely the best meal of her life.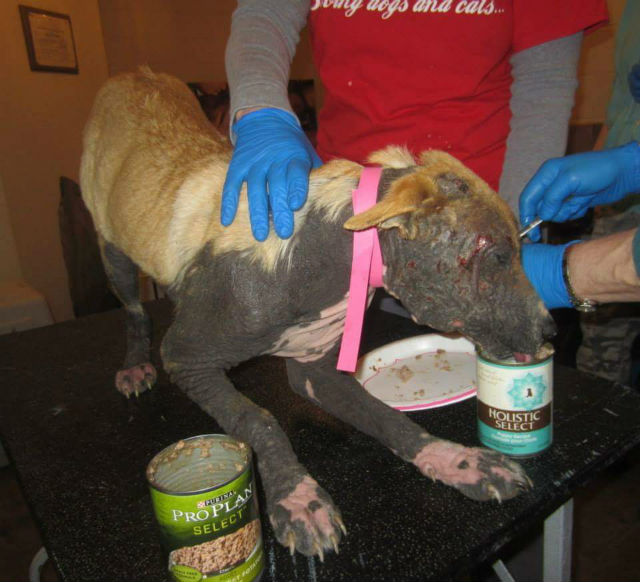 She was so miserable. Sore and weak and scared she didn't hardly move when we let her out to go to the bathroom.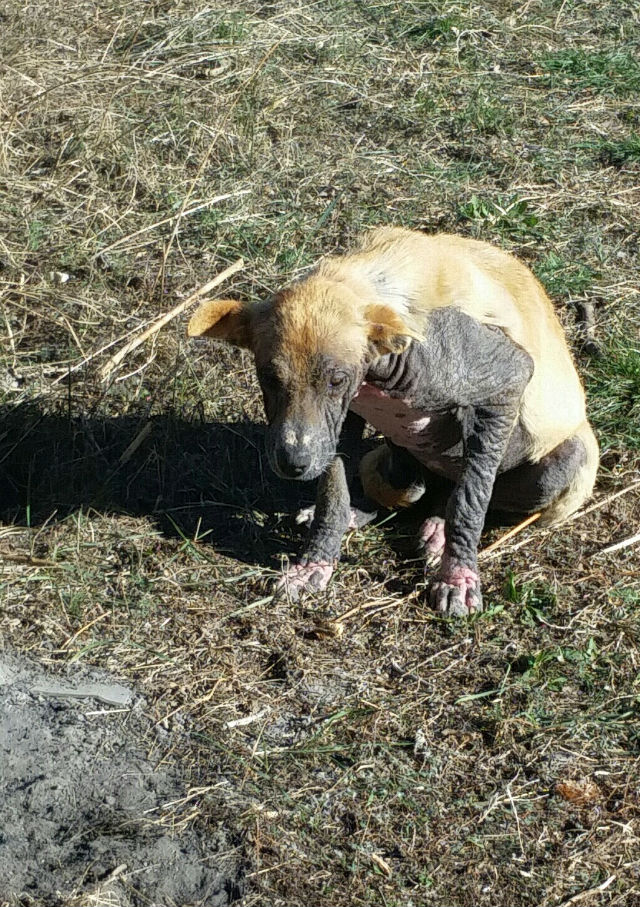 This is her first night in a warm bed while the rescue was waiting for foster placement and to make sure her mange was not contagious to other dogs.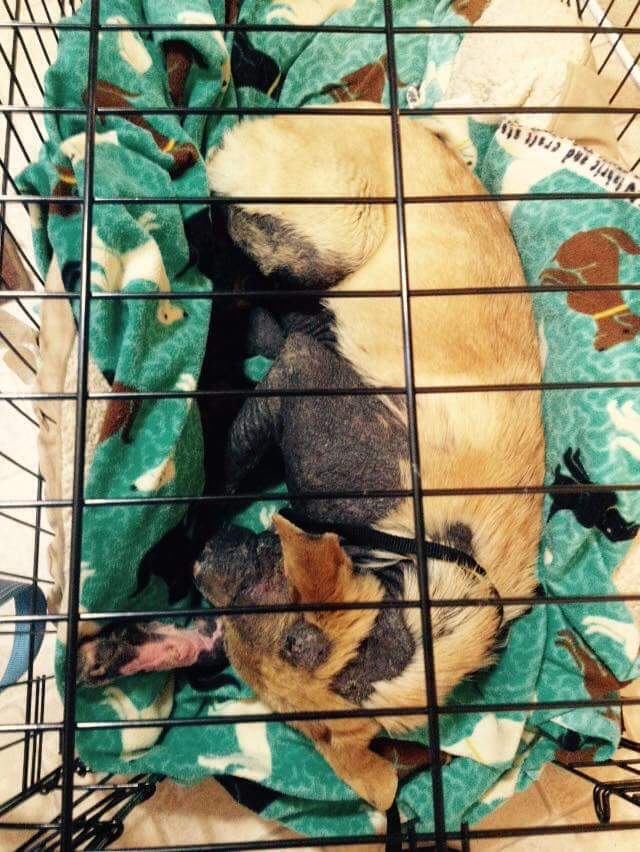 Living the life she deserves at her amazing foster Mom's house. Loves to sprawl out on the couch.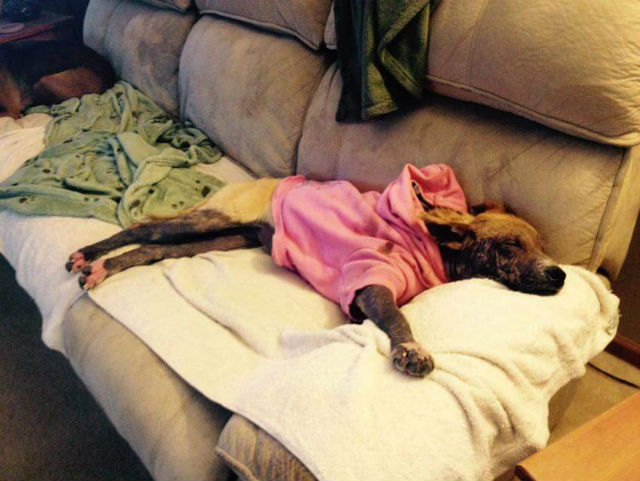 She adores humans, even after they had let her down so terribly in the beginning.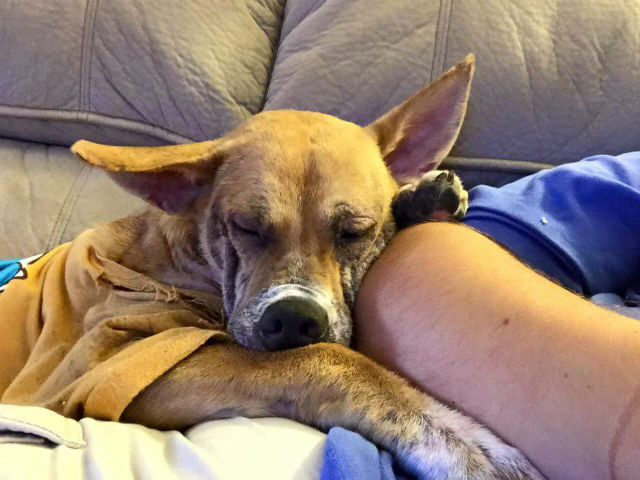 She has so much love to give.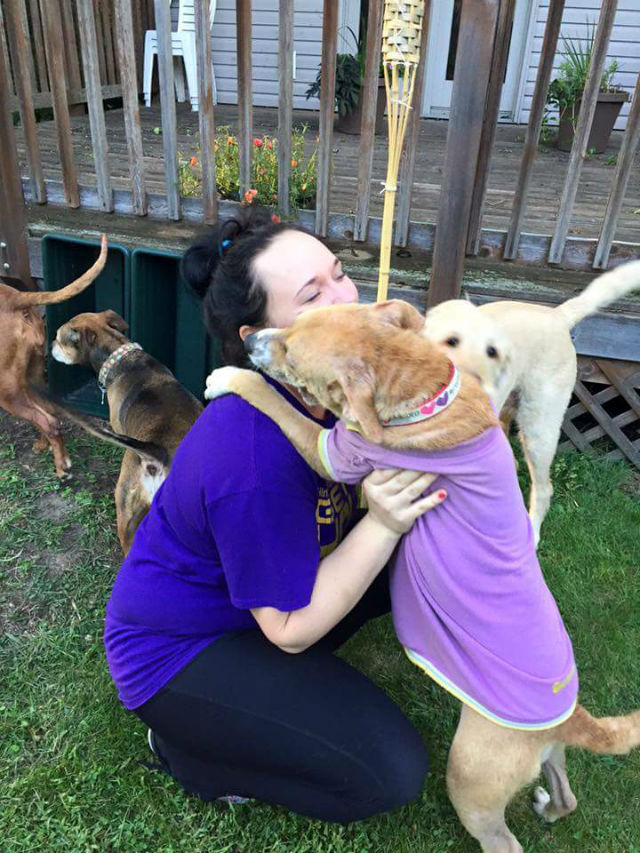 Lily is still recovering but is doing amazing. Our message to you, please help out your local animal shelters and rescues… they make stories like he's possible! The two rescues responsible for Lily's rescue are Lightshine Canine- Pine Ridge, SD and Twin Cities Pet Rescue of Minnesota.