Blankets give dogs comfort and help them relax. They keep your dog's body temperature even when he sleeps, temper the anxiety of a thunderstorm, protect your furniture and your car from sharp nails and dog hair, keep your pup warm after a bath, and protect your floors when an elderly dog has an accident. In other words, every dog needs a good blanket.
Maybe your dog just uses your old, tattered, hand-me-down blankets. And that's okay. But blankets made especially for dogs offer benefits that your raggedy blankets don't: some are waterproof, others are extra strong for determined chewers and then there are those that are extra thick for padding in the bottom of a dog crate or on a hard floor.
A blanket made just for your dog is a special treat. Here are some of the best dog blankets that will satisfy the pickiest dog's love for a good binky.
Related: The Must-Have Products to Keep Your Dog Warm and Safe During the Winter Season
Dog Blankets for the Bed
Whether your dog sleeps in his own bed or shares yours, these blankets will keep him cozy and warm.
Orvis Reversible Dog Blanket

Known for great dog products, the Orvis reversible dog blanket doesn't disappoint. Durable yet soft, it's made of polyester fabric on one side and bonded Berber fleece on the other. Water-resistant and machine washable, it will protect your bed from pet hair, dirt, drool and moisture.
In two sizes and three colors. Prices: $98 to $129
Laura Ashley Reversible Micro Fur Pet Dog Blanket Throw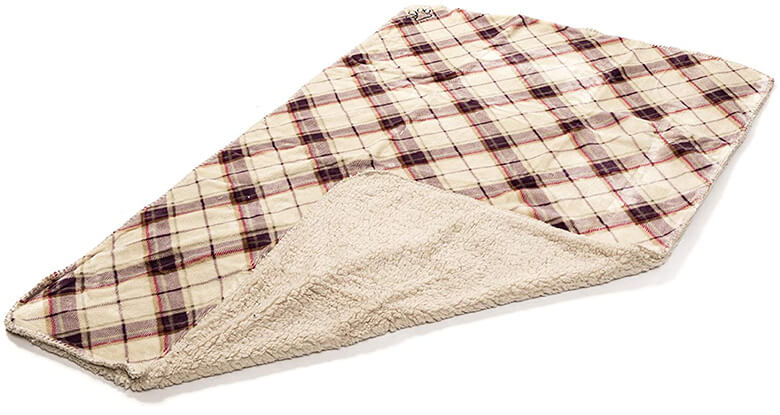 This Laura Ashley dog blanket is perfect for the little princess (or prince) that yearns for some luxury. The blanket heats up with your dog's body temperature to keep him snug and comfy all night long. One side is printed micro fur and the other side is made of a solid Sherpa material.
One size. $14.99
Waterproof Dog Blankets
This is the best choice for the accident-prone pooch. These will protect your home and keep your dog comfortable and dry.
Mambe Dog Blanket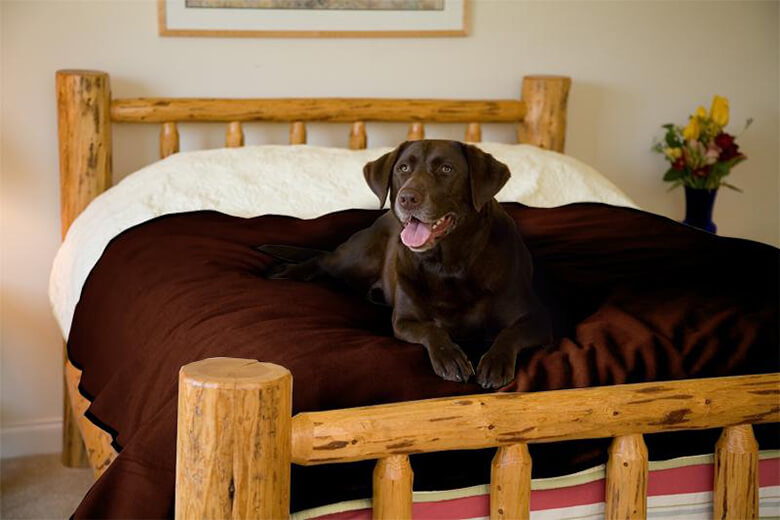 The Mambe blanket is sized to cover your whole bed or a couch. This blanket is made of thick Polartec classic 200 fleece that is 100 percent waterproof. Dogs love it because it's soft, not crinkly. Urine or drool sinks down to the middle layer, so the top layer stays dry against your dog's body. The blanket is reversible to another color and both sides are waterproof. Machine washable.
Available in two sizes and six color options. Price: $79 to $109
Teton Dog Waterproof Fleece Classic Blanket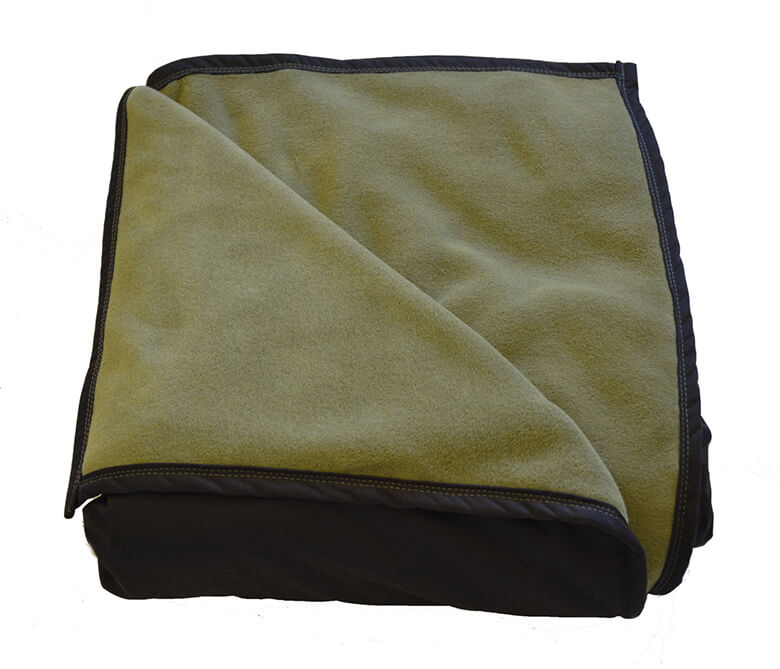 The Teton waterproof slobber-proof blankets are made in small lots to ensure quality. The classic version's fleece is soft and thick, attached to a stain-resistant 100 percent waterproof NanoPore backing fabric. The edges are hand rolled and double-stitched for durability. Besides the classic style, Teton makes the pet throw, handmade and polartec handmade blanket.
Price: $79.95
Dog Blankets for the Car
These dog blankets will not only protect your backseat, but they will also keep your pooch safe. They prevent slipping and sliding, and your seats are protected from scratching, drooling and pet hair.
BarksBar Original Pet Seat Cover for Cars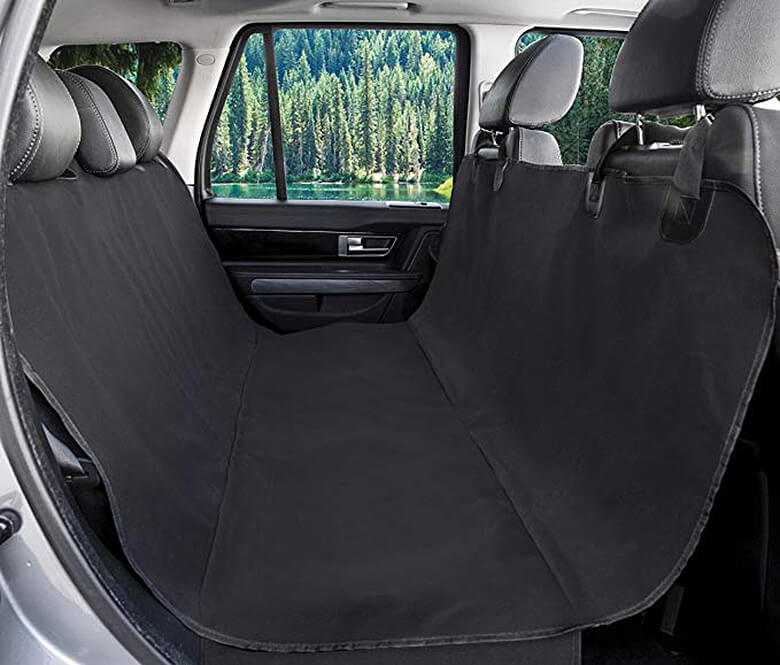 The BarksBar Pet Seat Cover is a hammock-style, waterproof, heavy-duty cover that's anchored to your car seats to prevent sliding around. It can also be used as a standard bench seat cover. It covers from the headrests of the back seats to the headrests of the front seats. Tested to withstand extreme temperatures and color-fast.
Available in Standard and X-Large in Black. Price: $19.99 to $29.99
Related: The Reasons Why You Should Invest in an Elevated Dog Bed – and the Ones We Recommend
Orvis Grip-Tight Hammock Seat Protector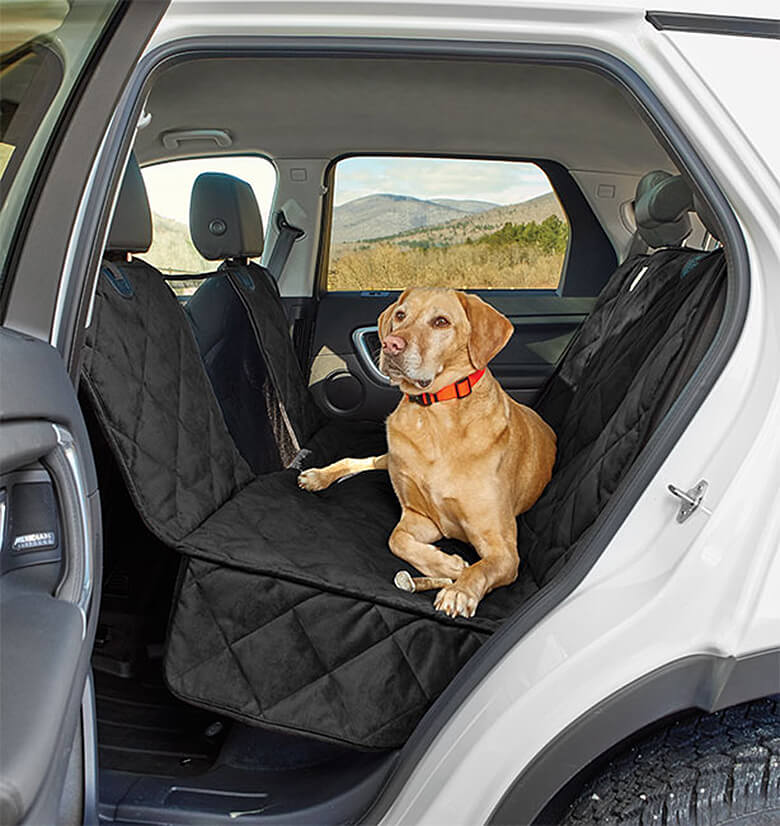 Orvis has a number of seat protector blankets, including the Grip-Tight windowed hammock seat protector. This style is a brilliant upgrade of a regular hammock seat with mesh window between the two front seats to allow air to flow between the front and back seat. It is made of water-resistant quilted microfiber and protects against hair, dirt and wetness.
Available in Large and X-Large in three colors. Price: $149 to $198
Blankets for Snuggling
For supreme snuggling after a hard day of being a dog, these blankets will make any pooch snug as a bug in a rug!
Bone Dry Microfiber Pet Blanket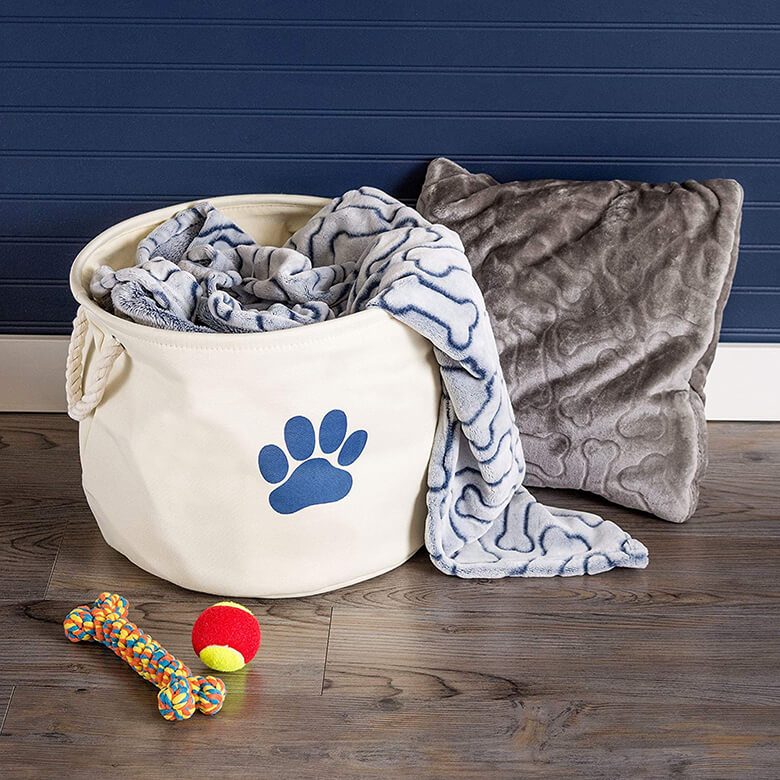 Super soft and cuddly, the Bone Dry microfiber pet blanket is lightweight and easy to carry for those binky-toting pups. Stitched bones on the blanket give it some style. Machine washable in cold water.
One size, five colors. Price: $14.99
Labbvenn Ultimate Super Soft Faux Fur Dog Blanket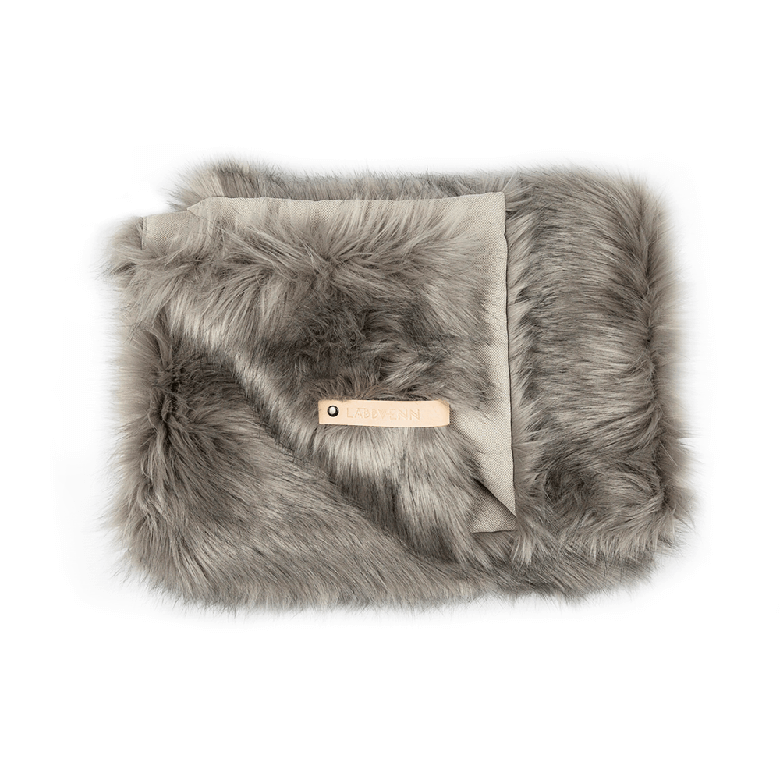 For the dog who has everything, the Labbvenn luxe dog blanket will satisfy the most discerning canine taste. This incredibly plush faux fur throw is not only elegant but super soft and keeps your pup oh-so warm. The blanket has a stopper fabric on the reverse side to prevent shifting, making it perfect for dog couches, beds and travel.
Available in size small and medium. Price $84 or $105
PetFusion Premium Reversible Dog Blanket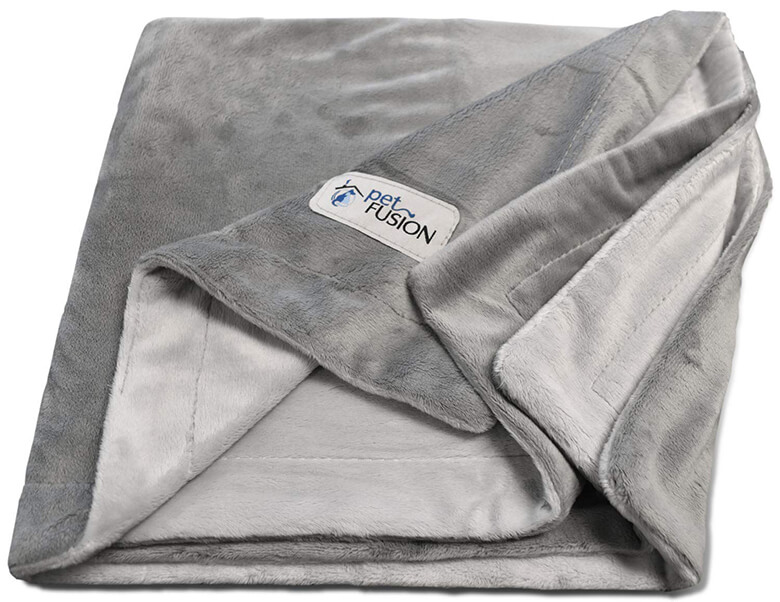 The PetFusion Premium Reversible Dog Blanket is a perfect security blanket for those dogs who get very attached to their binky. Made of very soft micro-plush, it is durable, resists shedding and piling, and reverses to two shades of gray. Spot clean or machine was in cold water.
Four sizes, small to XL. Price: $15.95 to $29.95
Related: Beat the Heat: Here Are the Top Cooling Mats for Your Dog