Valentine's Day is the perfect occasion to show love for that special somebody in your life — your dog! Best friend, confidant, spiritual guide, workout buddy, there's nothing better than the love of a dog. So pick up a gift this year for your furry friends and the people who also love them.
Here's a selection that'll make your dog (and your dog's admirers) feel your love on Valentine's Day.
Dogs & Horses Rolled Leather Collars and Leashes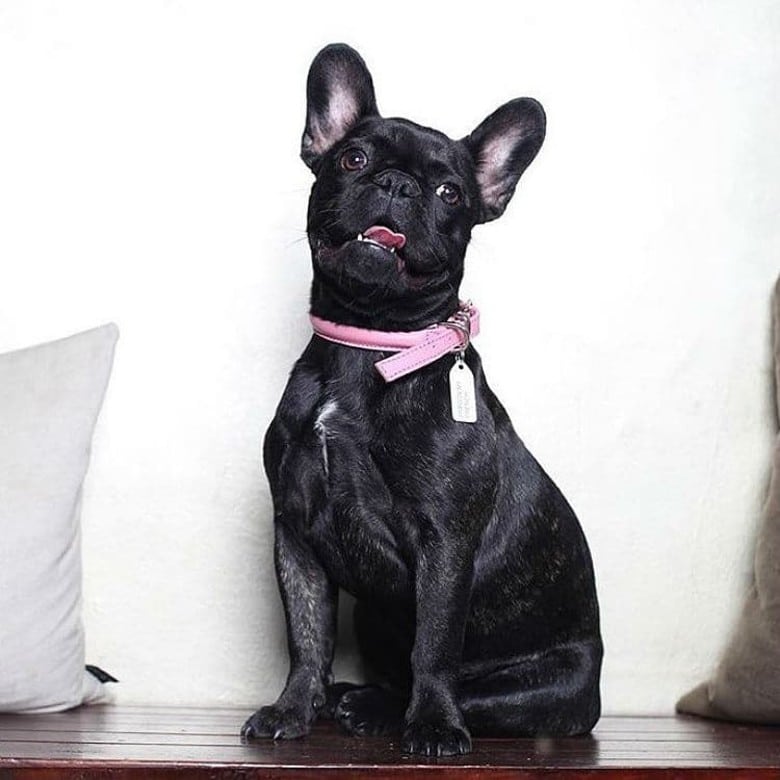 For the cultured pup, these rolled leather collars and leashes are handmade from the softest, smoothest leather, providing your furry ultimate comfort. Rolled leather prevents tangling and knots forming, so it's perfect for longhaired or curly coated dogs. With solid brass or nickel-plated buckles and D-rings and an internal cord made from marine rope, these collars and leashes are made by artisans to last for a lifetime. Available in a wide selection of colors.
Starting at $42
MiaCara Inverted Ceramic Dog Bowl Set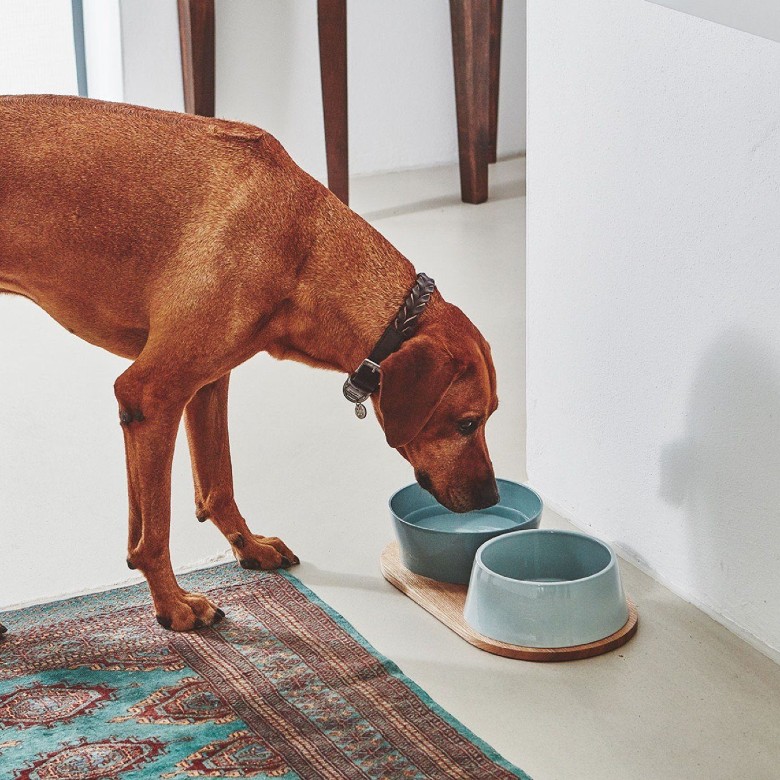 When it comes to your dog's meals, go from ordinary to extraordinary with these stunning dog bowls from German brand MiaCara. Made of ceramic, the inverted styles are the perfect solution for a water bowl and food dish. Each set features slightly different color variations of a hue to add a modern yet minimalist feel. Add the tray so the bowls stay put.
Starting at $28
Related: Behind the Creator: Meet the Company Revolutionizing How Dogs Eat and Drink
Labbvenn Faux Fur Dog Blanket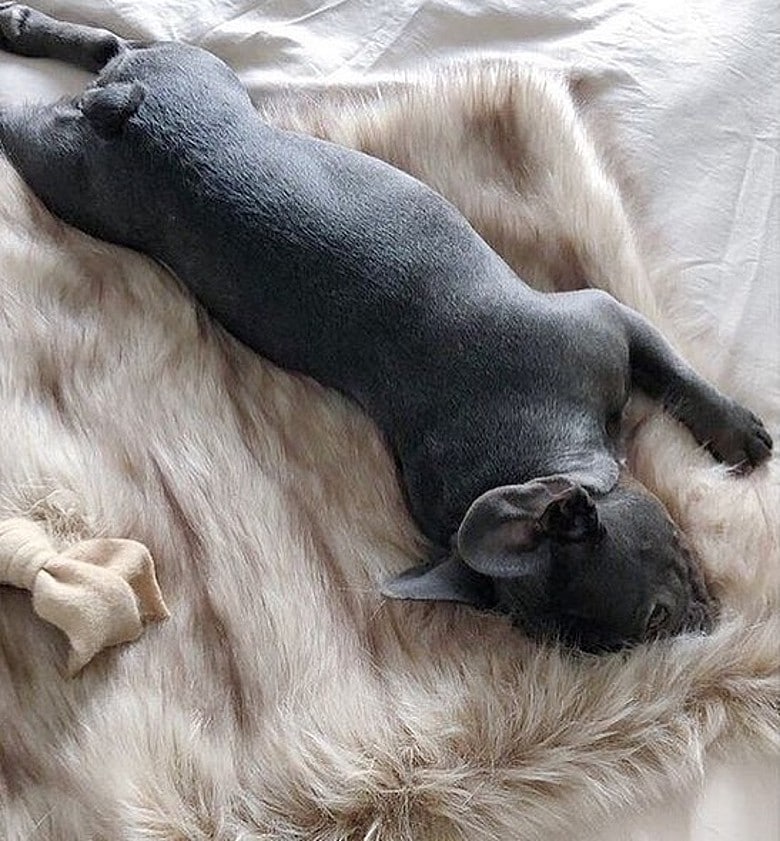 Surround your best friend with uber-luxury on Valentine's Day with this faux fur dog blanket from Polish brand Labbvenn. Extremely soft and deliciously warm, the faux fur looks incredibly realistic and adds a touch of elegance to your home (and your dog!). Hand-finished in the traditional method, the reverse side has stopper-fabric to prevent shifting. Use in your dog's bed or on your dog's favorite spot on the sofa for a cushiony layer of protection. In small and medium in silver or chestnut.
Starting at $89
Bye Bye Dog Breath Dental Kit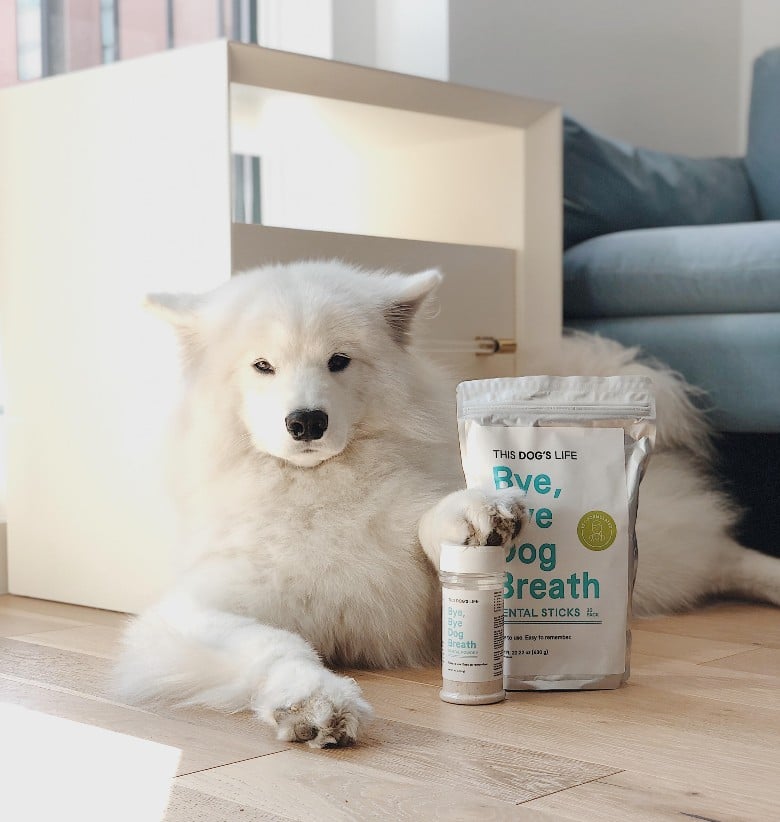 Give your dog the gift of good dental health and a longer life with our Bye Bye Dog Breath Dental Kit. Developed by veterinarians with the highest quality ingredients, it combats the number-one health issue in dogs: periodontal disease. Natural ingredients remove plaque, prevent tartar, support gum health and freshen breath. The dual-layered dental sticks reduce plaque, prevent tartar buildup, and remove bad bacteria. Sprinkle the powder on your dog's food and use the dental sticks for a healthy snack that cleans the teeth. Available separately too.
Price: $49
Related: The Story Behind Why We Launched Bye, Bye Dog Breath Line
Wagwear Wool Dog Sweater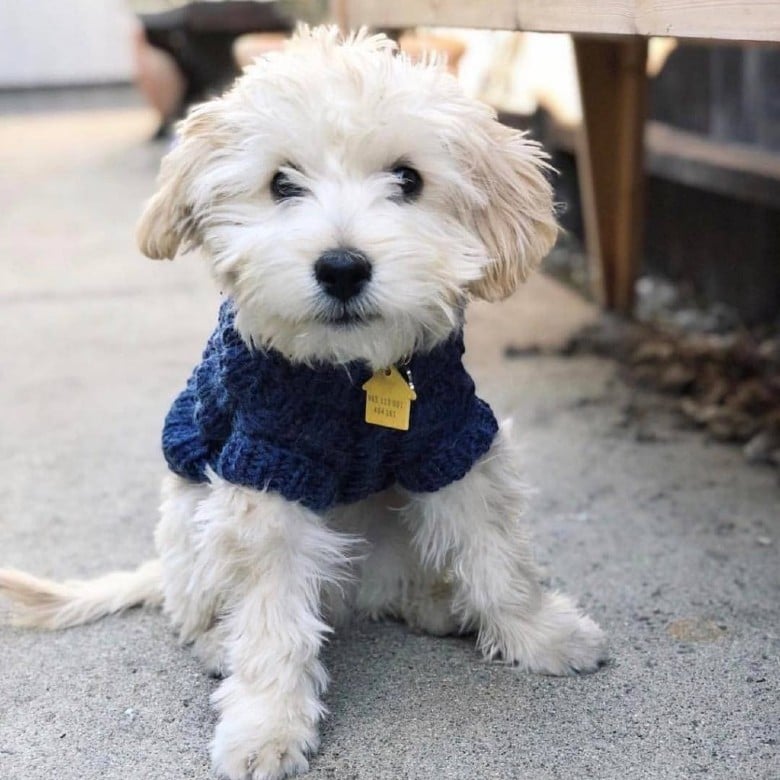 Keep your pup comfy this winter in a wool dog sweater from Wagwear Made from fine Aran wool, it's never scratchy and super warm. Beautifully crafted, the sweater features a thick turtleneck, two front leg openings, and a cable knit pattern. This classic will keep your pup warm for years to come.
Starting at $75
Animalist Custom Breed Minimalist Dog Artwork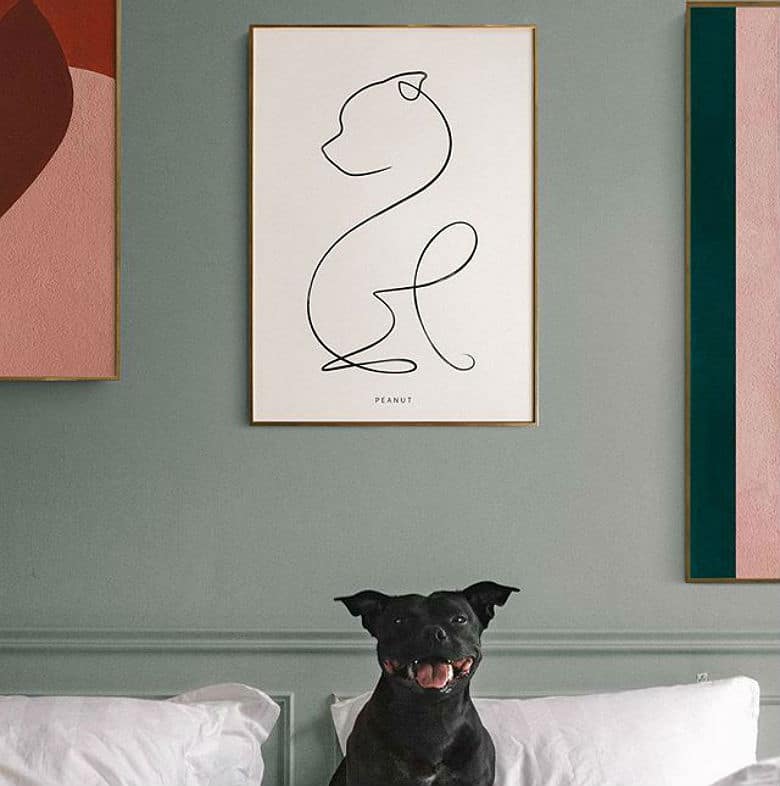 Celebrate your love for your dog with a custom breed minimalist dog artwork. This modern art gift from the Scandinavian brand Animalist is produced on the highest quality heavyweight Hahnemühle German Etching fine art paper, which is free of free of acid and lignin and guaranteed to last over 40 years. A truly unique way to honor the four-legged love of your life. Choose from more than 70 breeds and three sizes.
Starting at $85
FriendshipCollar Matching Vegan Leather Dog Collar and Bracelet Set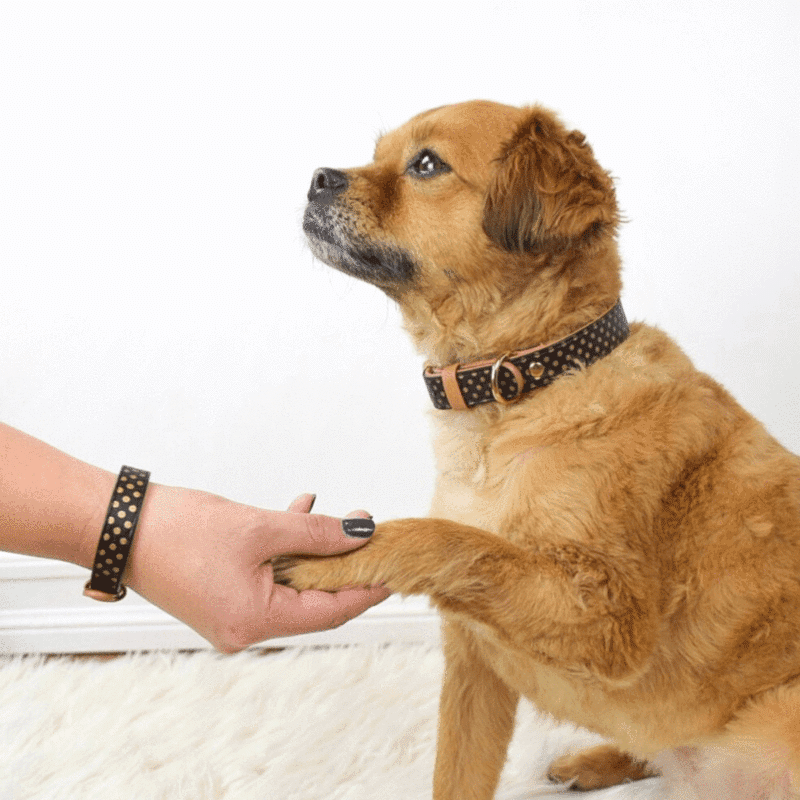 Show the world how much you love your dog with this vegan leather matching dog collar and bracelet from FriendshipCollar. The material is water and scratch resistant for durability and is also UV protected, ensuring it stays vibrant for years. Also has a signature gold-plated D-ring and buckles. Available in seven sizes.
Starting at $45
Dug and Bitch Organic Shea Butter and Beeswax Paw Balm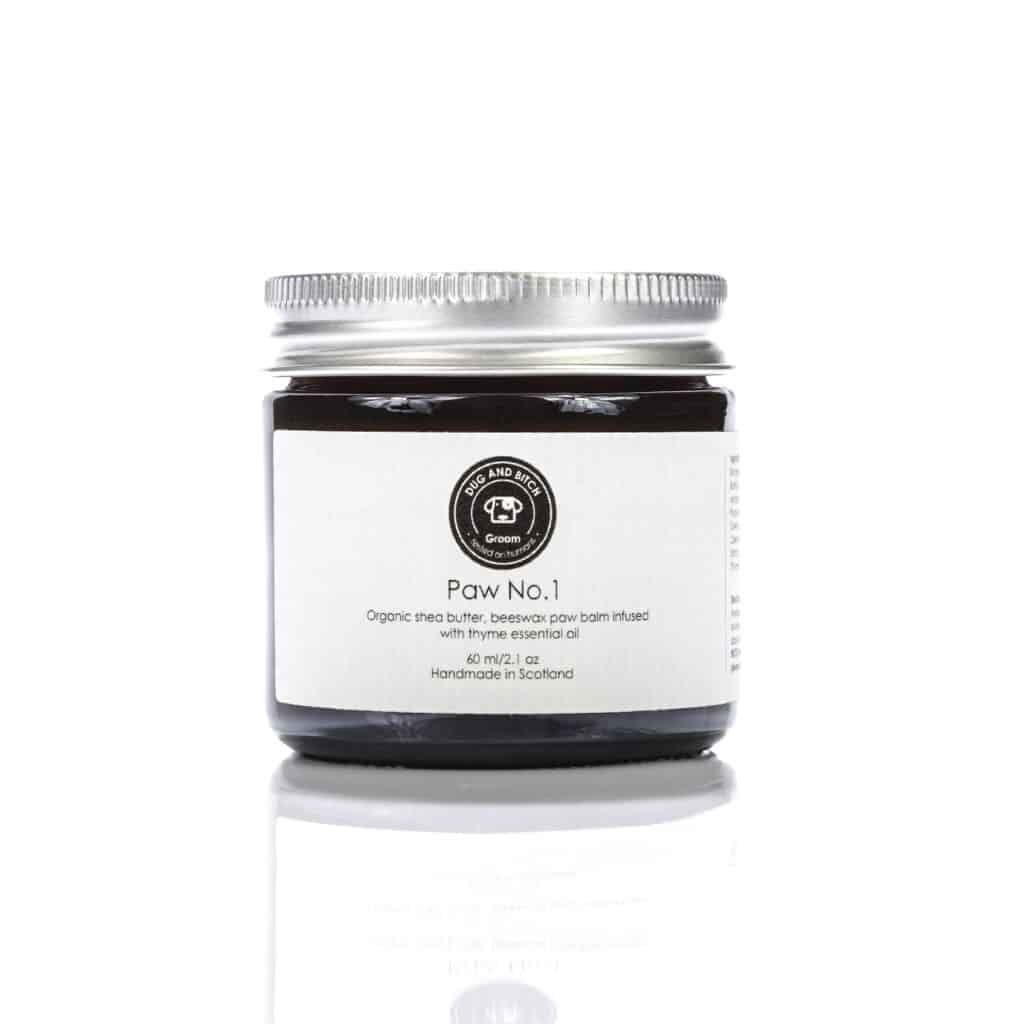 Treat your pup to a spa experience with Scottish brand Dug and Bitch's shea butter and beeswax paw balm. Certified organic, it helps heal and soothe cracked paw skin — the result of winter walks, rainy days and splashing around in the water. Plus, the balm is infused with thyme, an antiseptic known for stimulating, renewing and reviving skin. Just massage on your dog's paws (and elbows, too!), allowing it to completely adsorb into her skin. Your dog will thank you!
Price: $16.50
Related: Need to Give Your Dog a Bath or Good Brush? Here's How to Not Make It a Complete Disaster.
This article has been updated.