While Andy Warhol's work is being auctioned off at Christie's in the Andy Warhol @ Christie's: Best in Show collection and going for around $5,000 a pop, there is an amazing art event that has its own special take on the iconic artist while raising money for a great cause — and it won't cost you an arm and a leg.
With its signature graphic being a Warhol-inspired "Pit Monroe," (yes, it's a combination of a pit bull and the famous actress), /'Reskyoo'/ is a one-day art exhibit featuring 30 renowned artists along with up-and-coming names and a silent auction benefiting Second Chance Rescue.
Showing at the event are William Wegman, Nathanial Russell, Robert James Clarke, Sophie Gamand, Seth Casteel, Hannah Parr and many more. And the artists featured are thrilled to be part of this event.
Related: French Bulldog Miss Pickle and Her Mom Break Down Art Basel for Us
"I try to only donate art to causes that resonate with me. One look at what Second Chance Rescue does and my heart melted," says artist Kasha Ritter. One of the three items she has contributed to the event is a piece called "Look Up." Ritter explained that "She's almost afraid to look up at you, her glance is off just a bit," she says. "I feel like this is where Second Chance Rescue steps in to help a dog feel safe and let them know they can trust the human hand."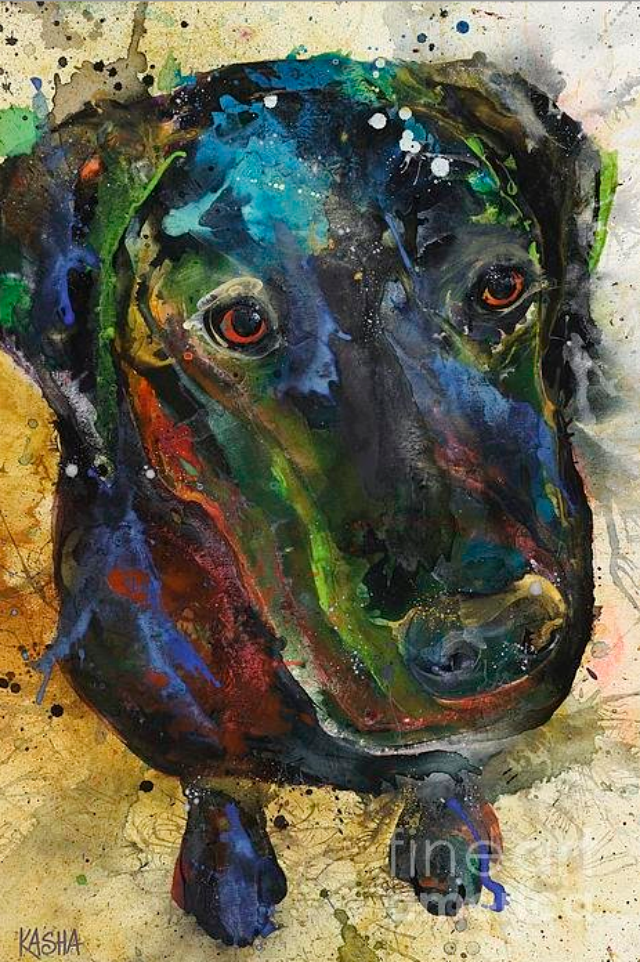 Another artist, Gamand tells us that she chose to showcase her Flower Power print (Baby 2), as the dog model, Baby, was rescued by Second Chance rescue and was of her first Flower Power dogs. "He is also one of my ultimate favorite flower portraits, she says. "It felt particularly fitting to have one of Second Chance Rescue doggies at the exhibit."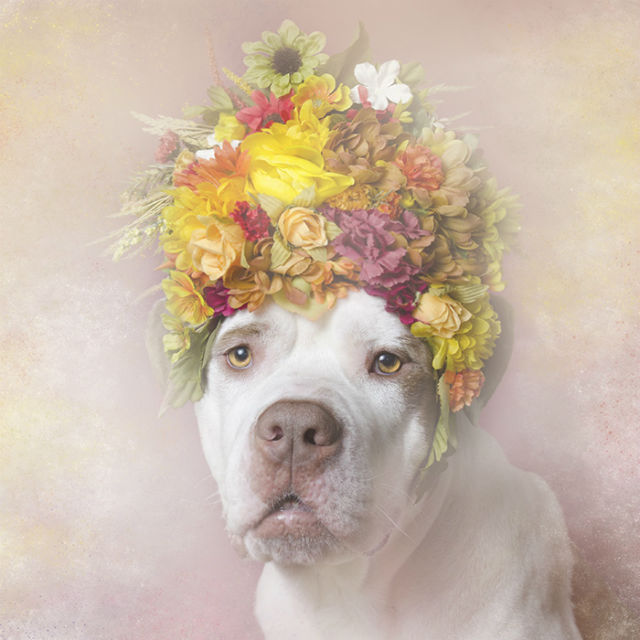 Spencer Douglas added, "I painted this piece specifically for the event. I wanted to paint something that symbolized the positivity so inherent to their nature that dogs give off, he says. "My hope is that seeing my painting will make people feel some positivity as well."
Related: The App That Will Turn Your Dog Into a Picasso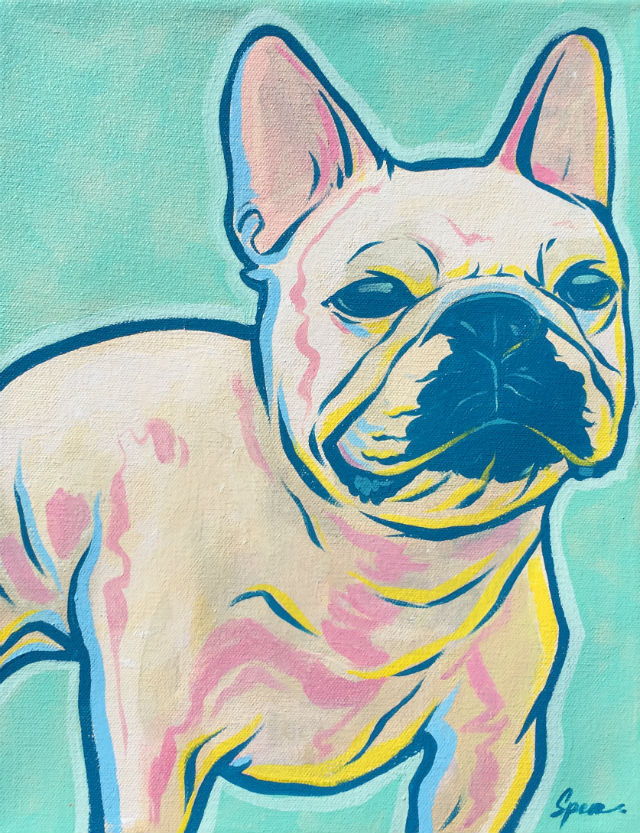 While Black Ink Art  was just excited to "support a good cause." One of the men behind the studio, Jon Swartz, picked "Slow Smoke" to show as he "feels that dogs represent the childlike wonder and curiosity in the world, so I chose to get a goofy pic of a dog shaking its head."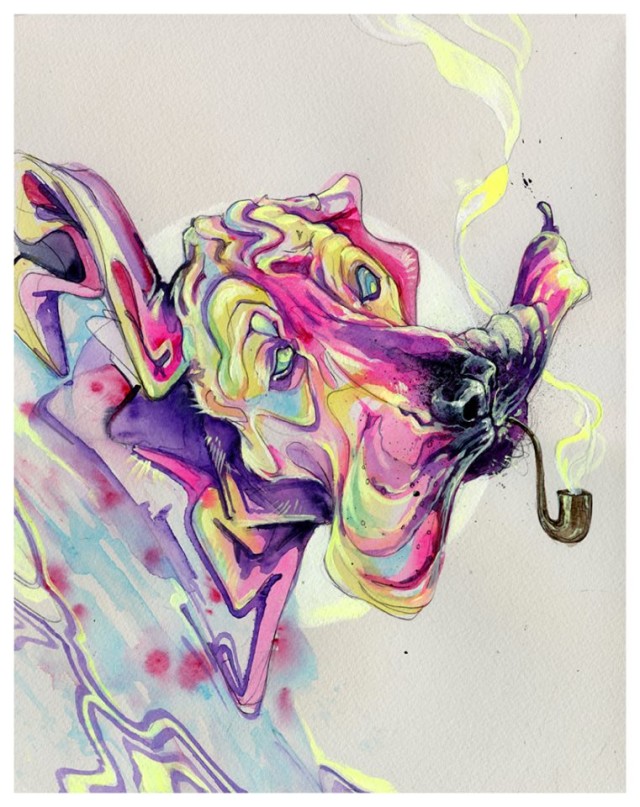 The show is curated by Kamp Studios — a New York City-based art and design company — whose mission for this exhibit is to raise awareness about animal rescues and responsible pet ownership. Not only will you get an amazing array of art from an eclectic group of artists but visitors will have the chance to mingle with some of these creative folks while sipping on wine, beer or cocktails (open bar!) while helping out a great cause. Sounds like our kind of night. And for $25 it's a steal.
This exhibition is on view for one night only at The Alchemical Theatre Laboratory located at 104 W 14th St with a silent auction benefiting Second Chance Rescue. Sorry the only dogs allowed are those featured in the exhibit. Tickets are sold here and are going fast.
Related: After Her Dog Nearly Dies of Heartworm, Teen Raises $40K and Looks to Incite Change Through Artwork